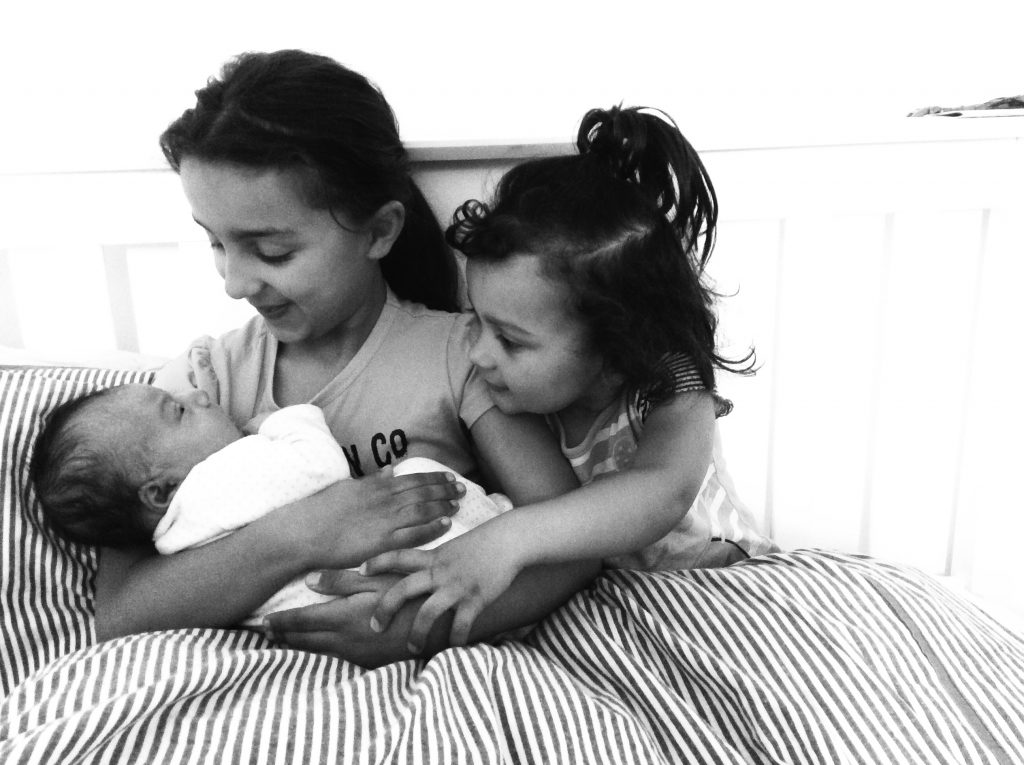 In December 2016 I welcomed my third baby girl in to world and it was one of the most surreal experiences (perhaps another blog about this later). It was a very different feeling having a new born baby and getting straight back into the routine of life and school runs with two other children. There wasn't as much of the 'sit back and coo time' with the baby as the other girls who were equally, if not more demanding now they had been moved down a peg with another sister in the game.
It was at this moment I realised that these 3 little people were so much more dependant on me than I had ever imagined. This gave me a lot to think about. Did I want to travel miles up the horrible A27 to a job that I loved, but didn't cover my childcare or did I want to create a job that I loved that was flexible for me to be around my children? It was then, that I realised, as much as I had a really promising career in my organisation I was on leave with, I had to reprioritise my life and returning to that role wasn't going to give my family the best balance.
Writing my notice was one of the hardest things I had to write. As whilst writing I really didn't want to leave and probably got a little too emotional, but I knew that it was the best thing to do in the long run. I was grateful for having probably one of the best bosses I had ever had who was so flexible and understanding. I was grateful for all the opportunities he had given me, the doors that were opened and all the fun I had along the way in such a fantastic industry – smart home automation. But, my 3 girls were my priority.
Once I had hit submit on my notice I knew there was no going back and it was a decision I had to 'own' and I did exactly that. I knew it was my opportunity to shine and really make something of myself and continue to grow my career whilst being around for my girls.
I knew I wanted to continue my marketing career, a job I absolutely loved. Being able to work with businesses and help them to grow is an amazing thing. And as you obviously know I love my seaside town, Southsea, so putting the two together Urban Salt was born, and since launching I haven't looked back.
Since having my third baby it really has made me reevaluate things in life and if it wasn't for her I wouldn't be in the fortunate position I am now. It's taken me a while to realise, but the art of gratitude really does go a long way.
Charlotte x