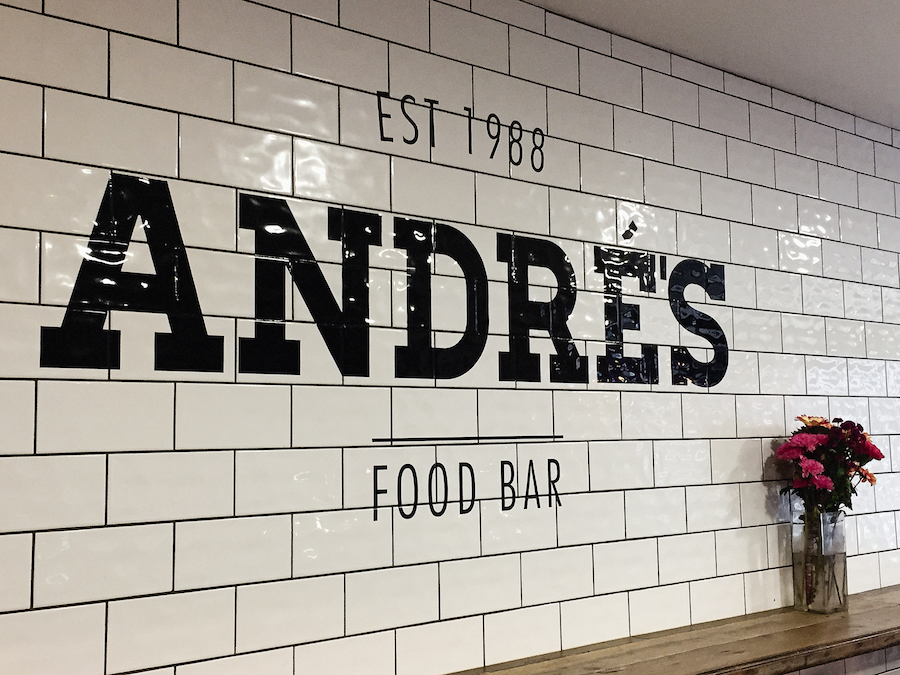 If you have been following my blog for a while you will probably know that I absolutely love food. Breakfast really gets you going for the day, dinner is a time to relax and talk to your family about the day around the dinner table, but lunch… well, this gets me through the working day. The excitement of knowing that partway through my working day I get to have an awesome lunch makes me look forward to my afternoon break.
Last week I decided to try somewhere new for lunch. I had walked and driven past Andre's in Southsea on an almost weekly basis. I followed them on social media drooling over all of their delicious recipes and I felt it was about time I got to eat from the famous Andre's.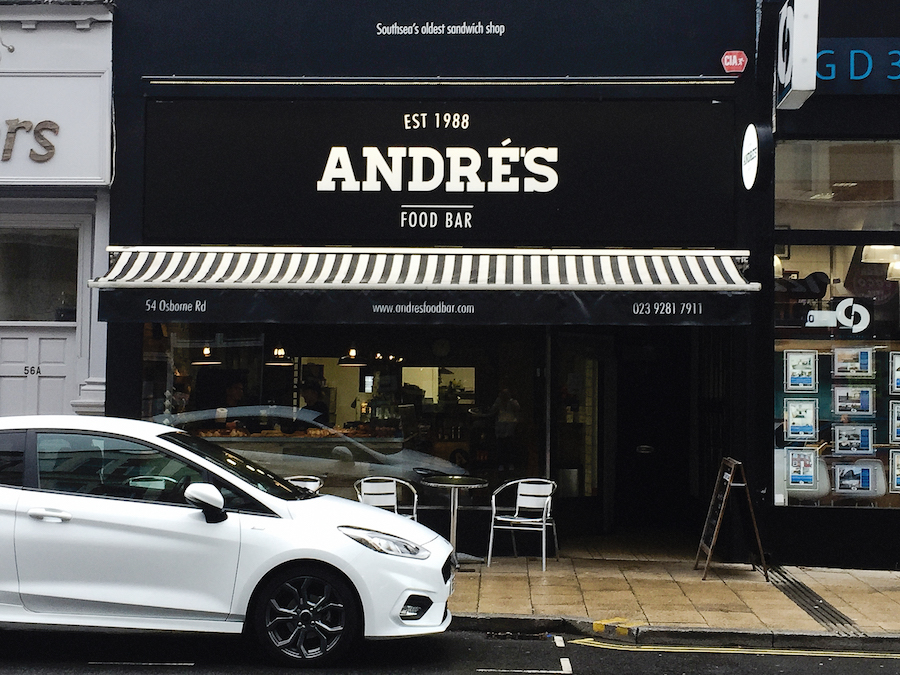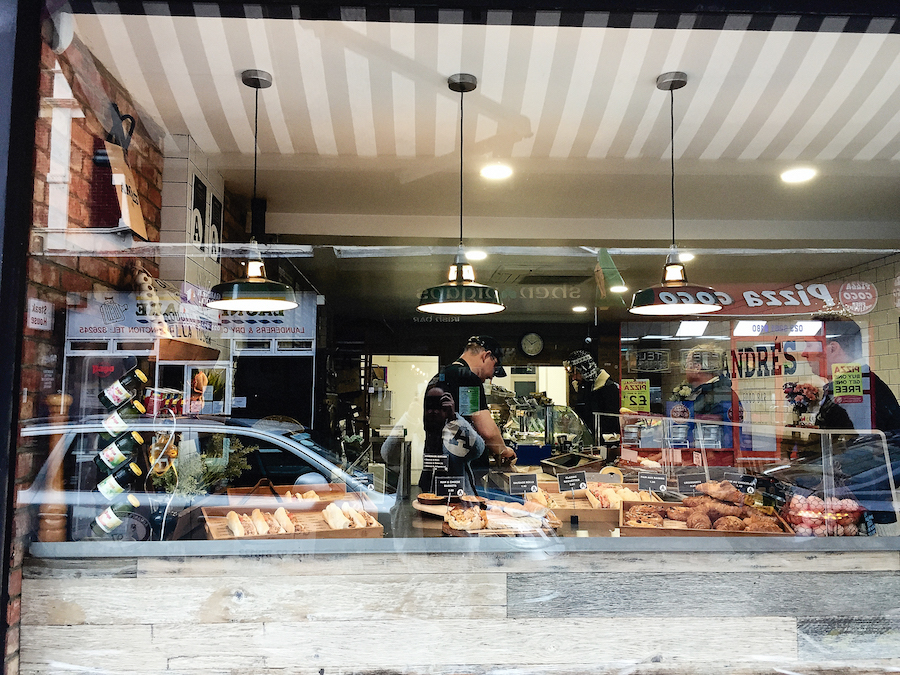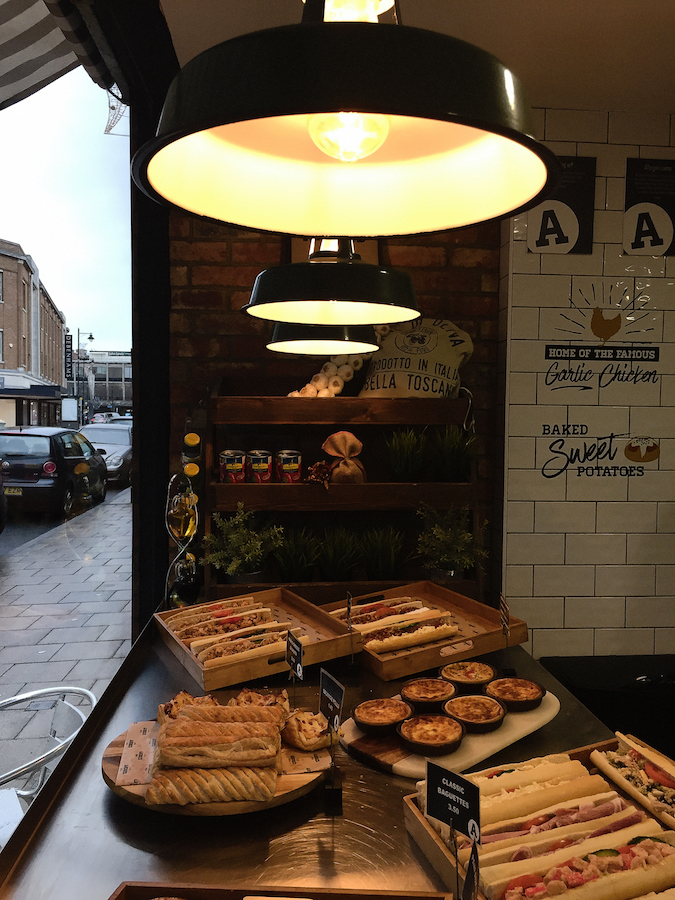 When I first walked in the vibe and atmosphere was so friendly, the team there had really extended the family business feel to its customers which made the whole visit really enjoyable. At the counter, you can see all of the freshly made delicious pastries including croissants, cakes, baguettes and all of the colourful sandwich fillings.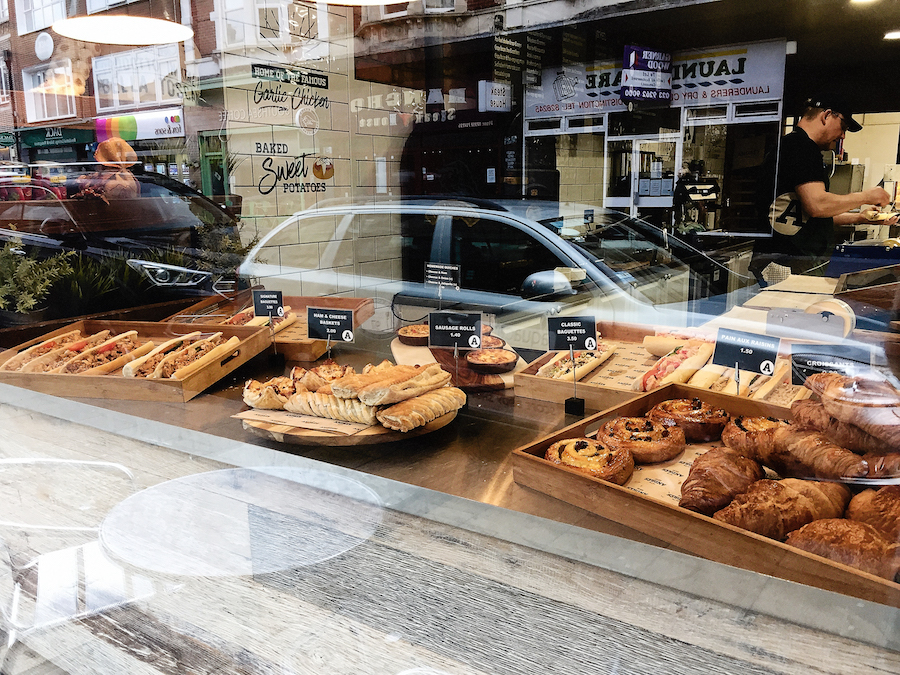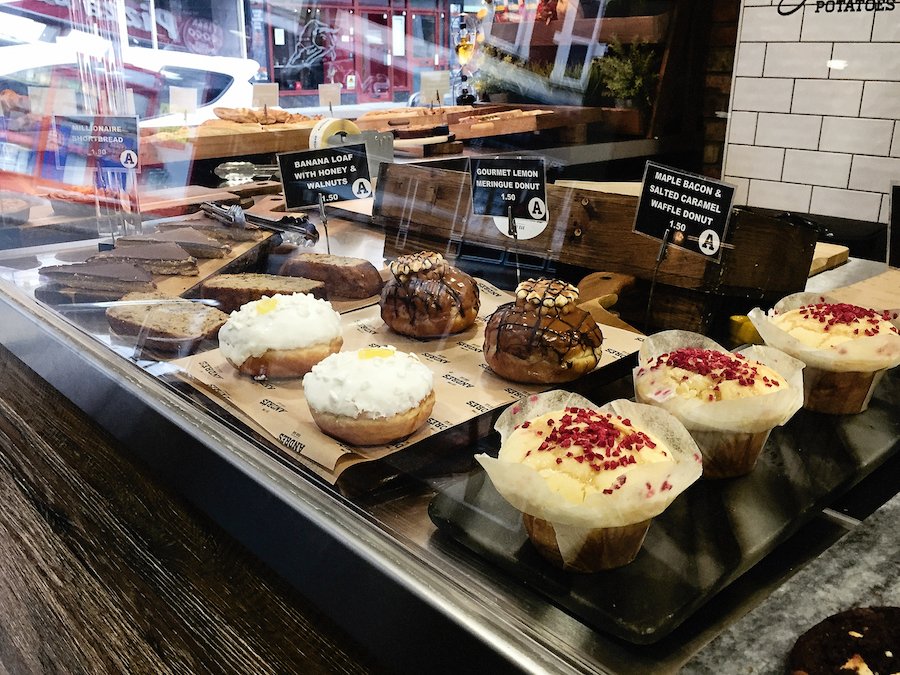 Deciding what to have for my lunch was tricky! There were so many things I loved up on the board but I couldn't resist my personal favourite of brie and bacon panini. Makes me hungry just thinking about it. I have to say it is definitely the best brie and bacon panini I have ever had! Honestly! The bread itself was really tasty with Herbs de Provence in the dough, the bacon was crispy, the brie was slightly melted and gooey and the cranberry sauce just brought it all together. I've had this panini many times all over the place and the bacon is always a little stringy and not crispy enough. Andre's got it perfect.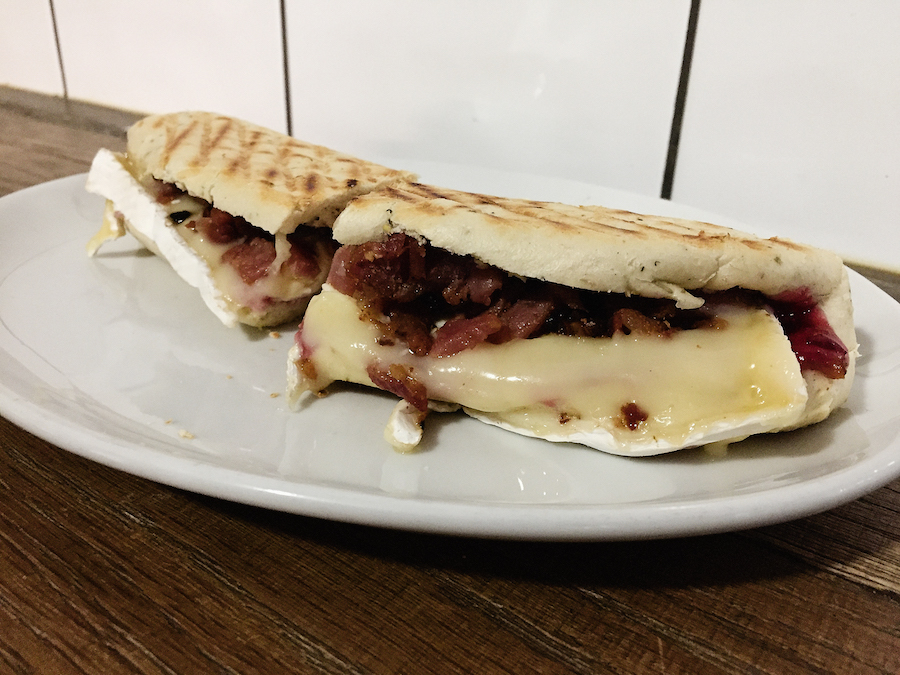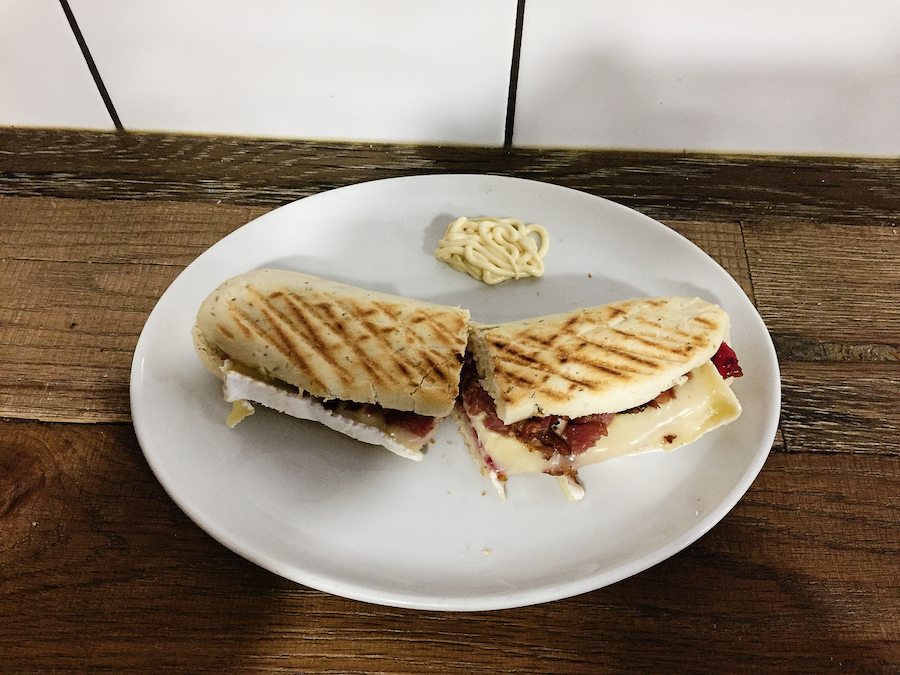 As well as my panini I had a quiche, it was the perfect personal size with a lovely side salad (I am an avid side salad eater!). The crust was spot on and the flavour was amazing. The quiche dipped in the homemade mayo's worked so perfectly.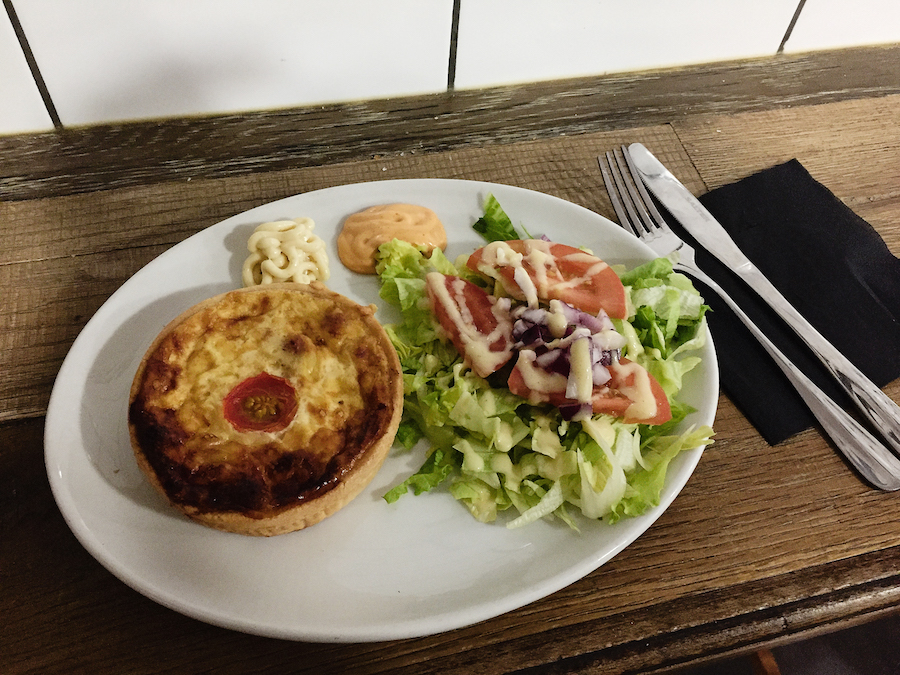 For dessert, I was very spoilt for choice. There were so many colourful and beautiful baked sweet treats on display, but I decided to go for a classic – Millionaires Shortbread. This was so perfectly balanced with the layers it's safe to say even after a quiche and a panini I managed to demolish my pud.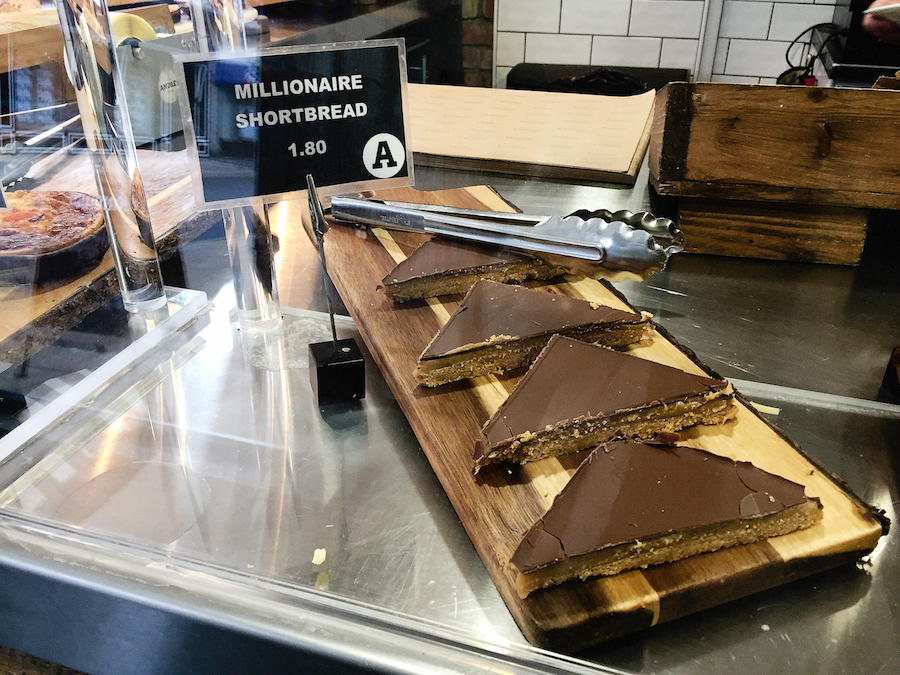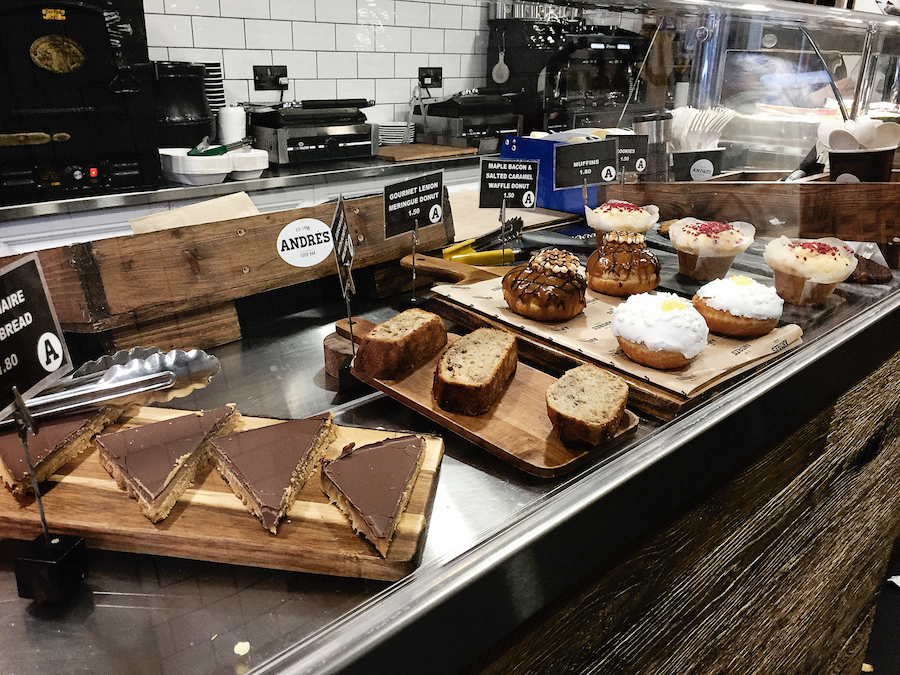 Before I went I got to sample three of the other popular fillings – Crispy bacon and free-range egg mayo, the famous garlic chicken and Andre's cheese-slaw. They were really good and it's going to make my next visit even harder to decide what to order!
I love the whole interiors of the sandwich shop, possibly partly because I have the exact same tiles in my kitchen, but really because it has been well thought out and put together. There is a lovely bench to eat at if you wish to stay and eat in, or they package everything up perfectly for takeaway. I have to say when I was there, customers just kept coming in, non-stop.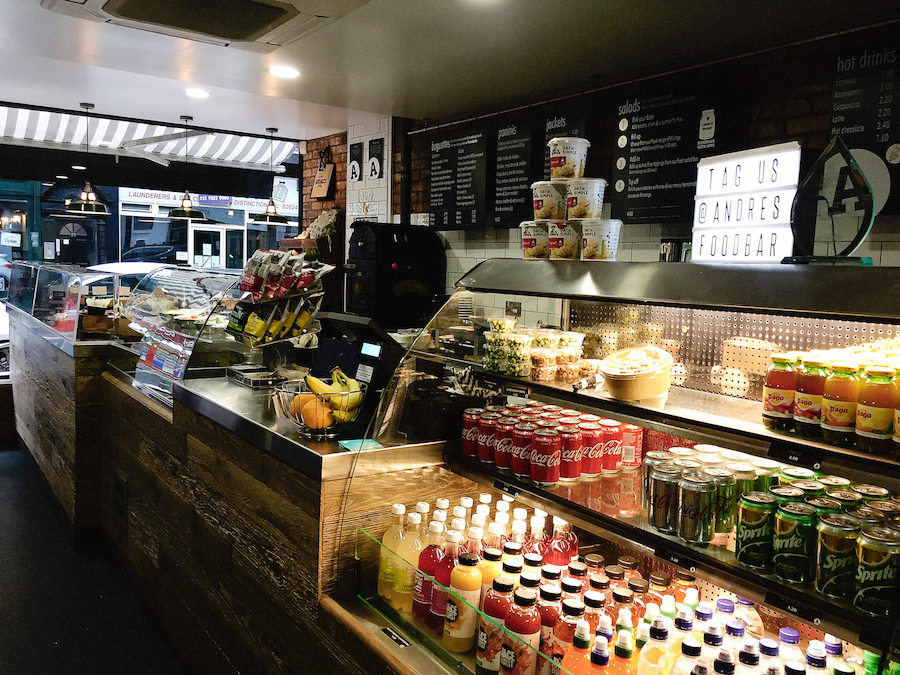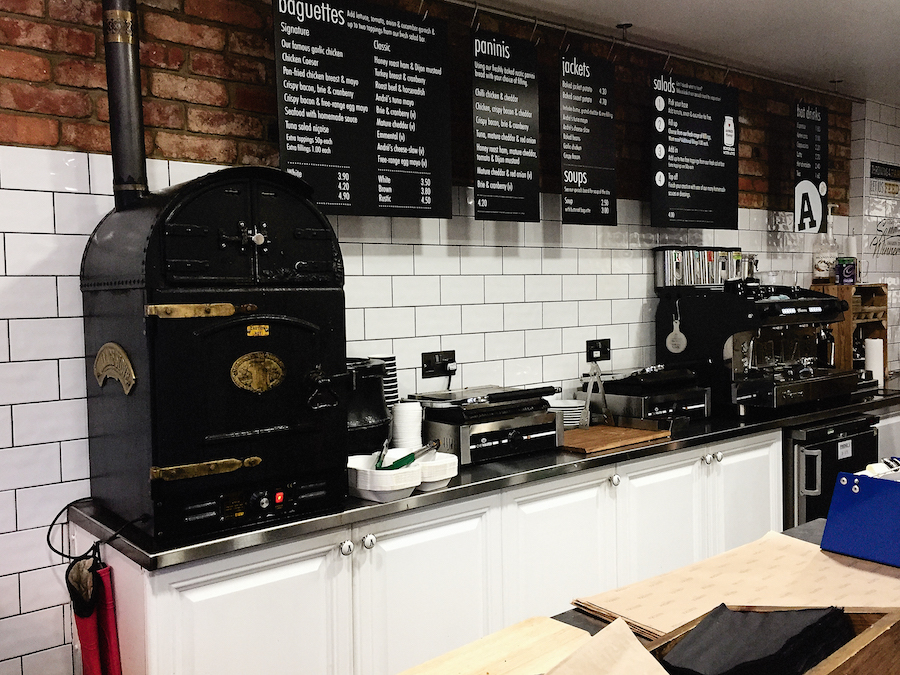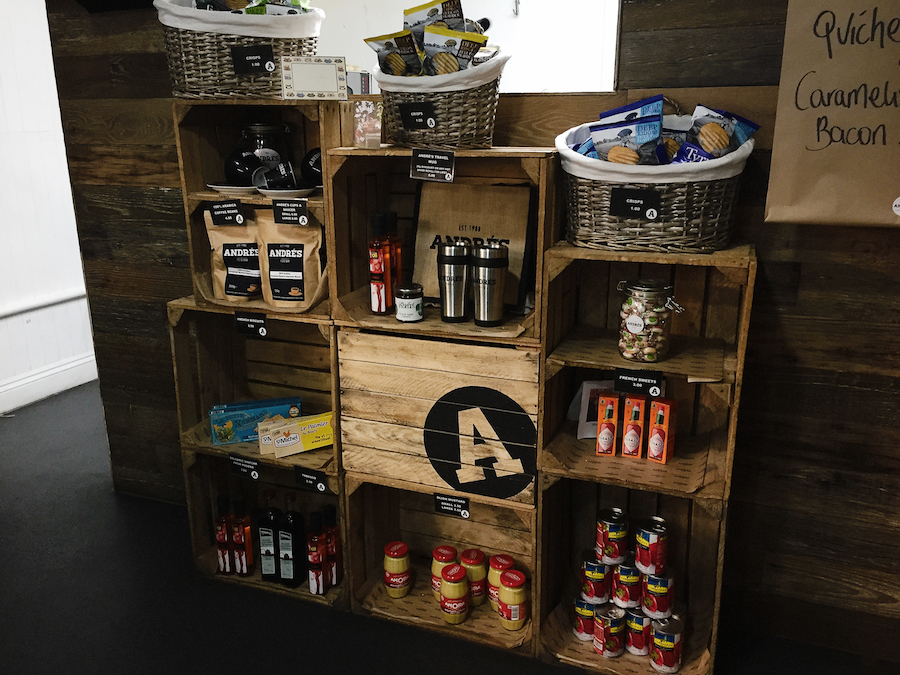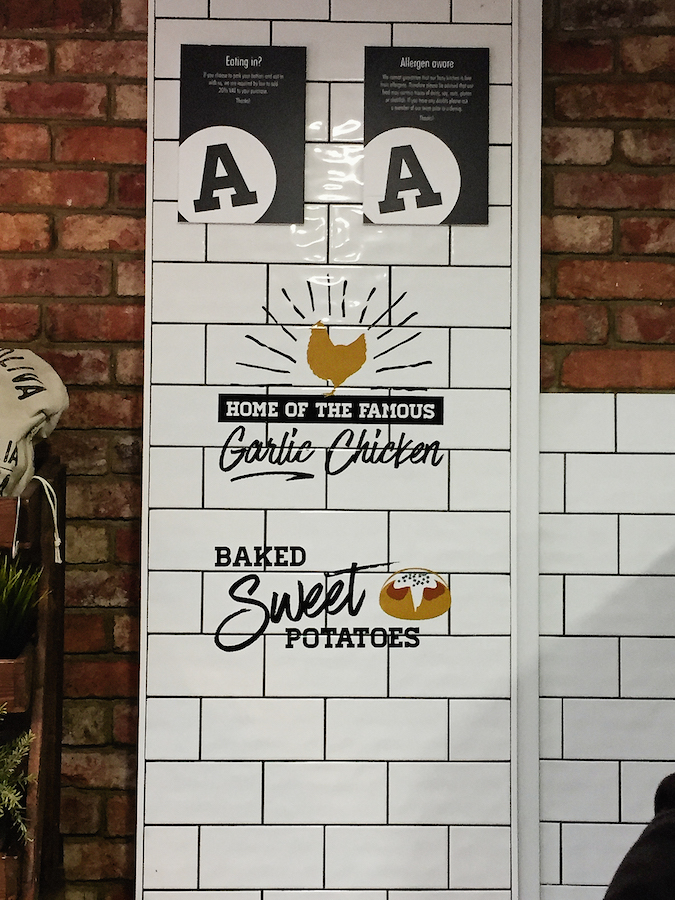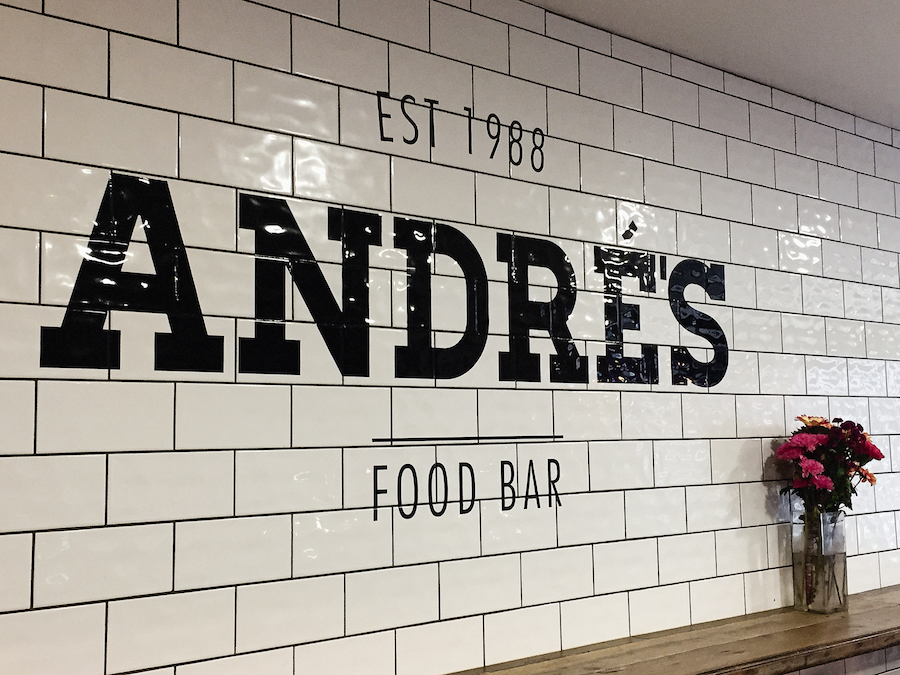 During my visit to Andre's, I had the pleasure of talking to Antony, Andre's cousin and the nephew of the original family business founder, Jean-Marie Guedeney about the journey of Andre's. Before Andre's as we know it today, the sandwich shop was known as La Croissanterie, standing proud for nearly three decades and was famous for its garlic chicken recipe, and still is today and it was so lovely to hear how the business is still very much a family business – Kathleen, Andre's mum is still very much involved in the business and working in the kitchen.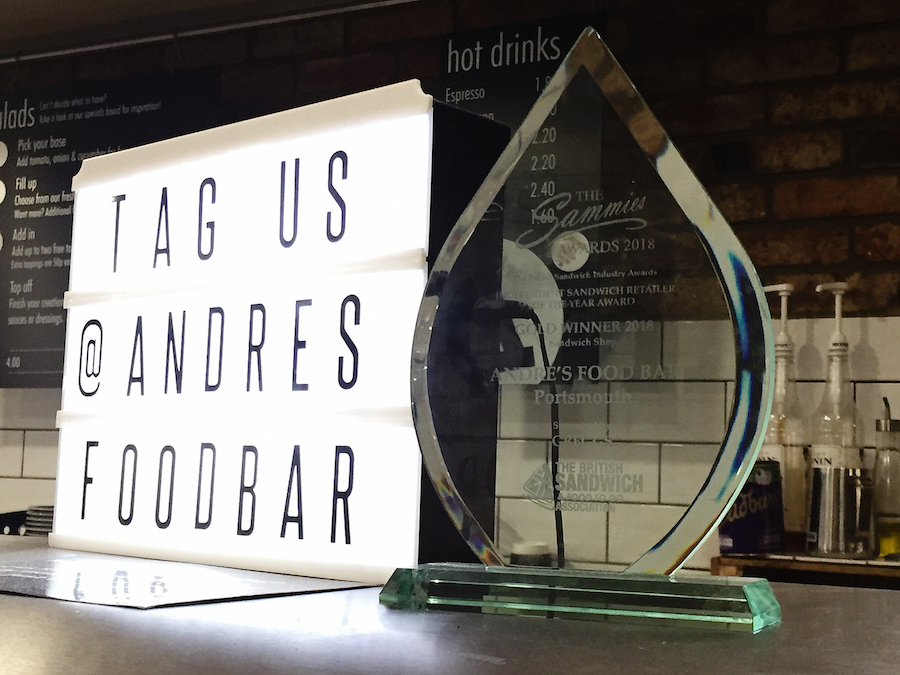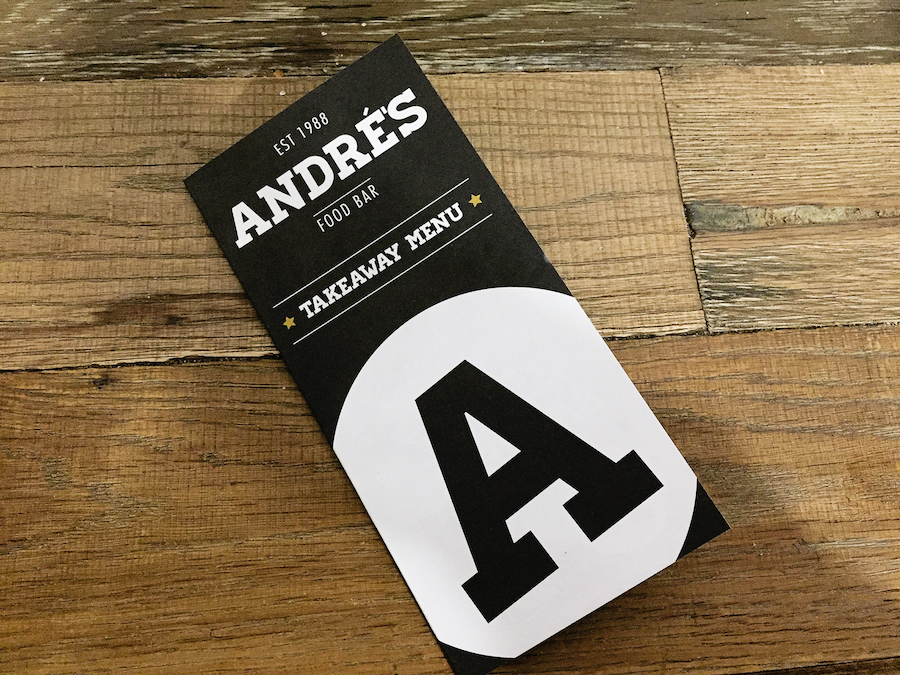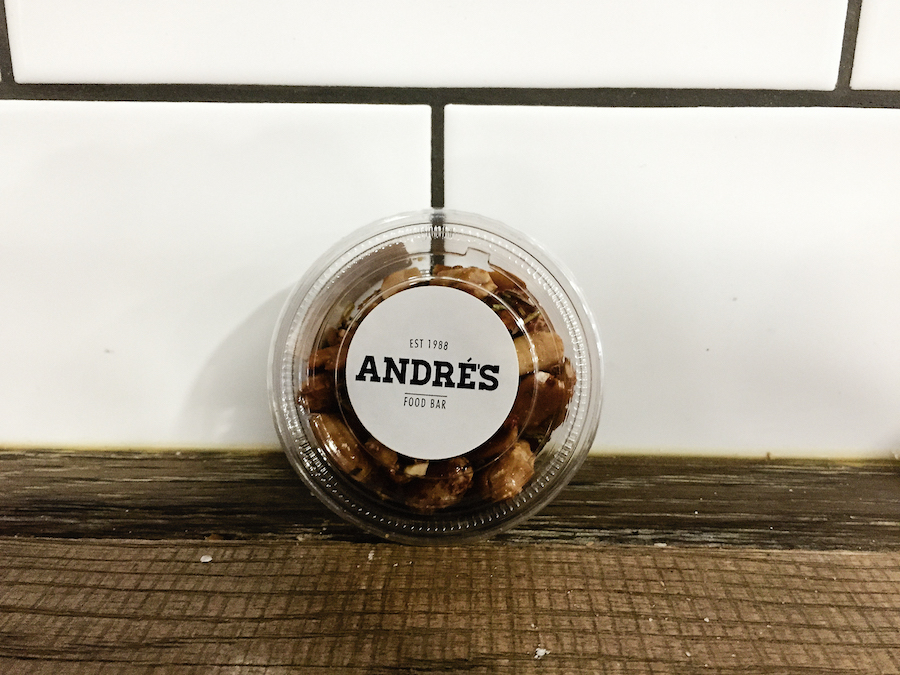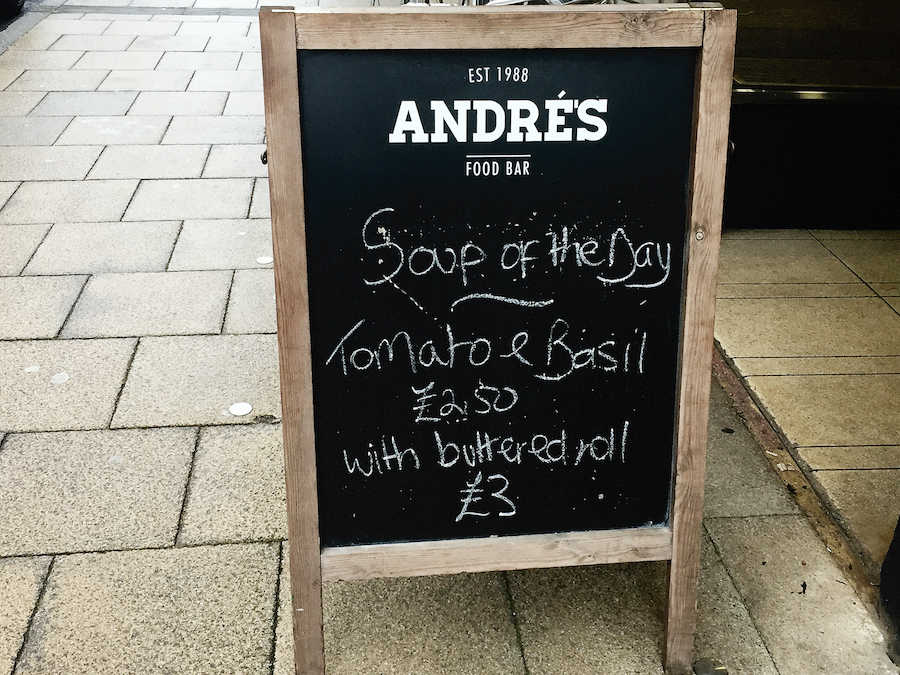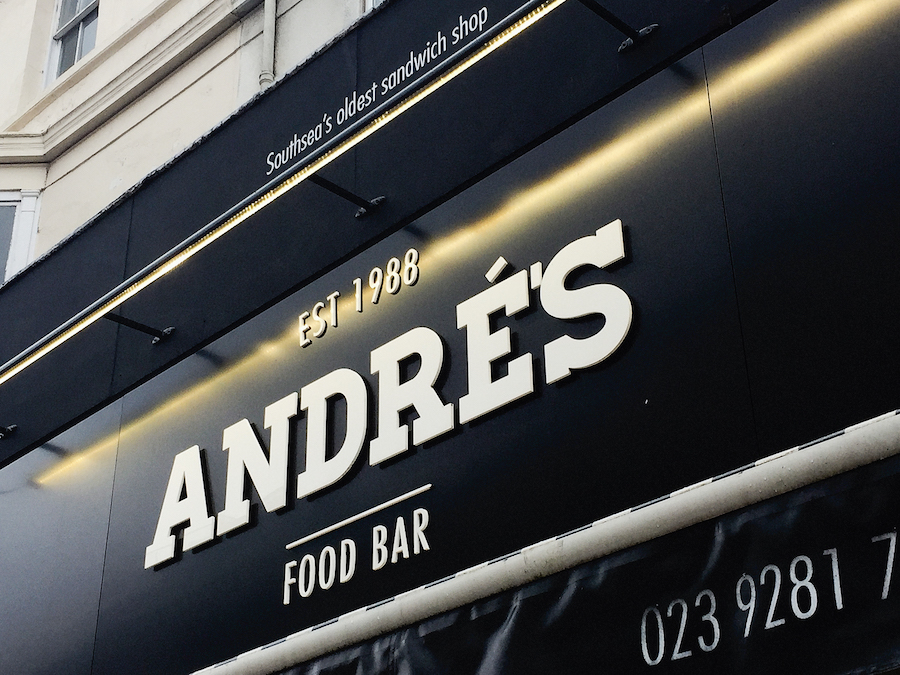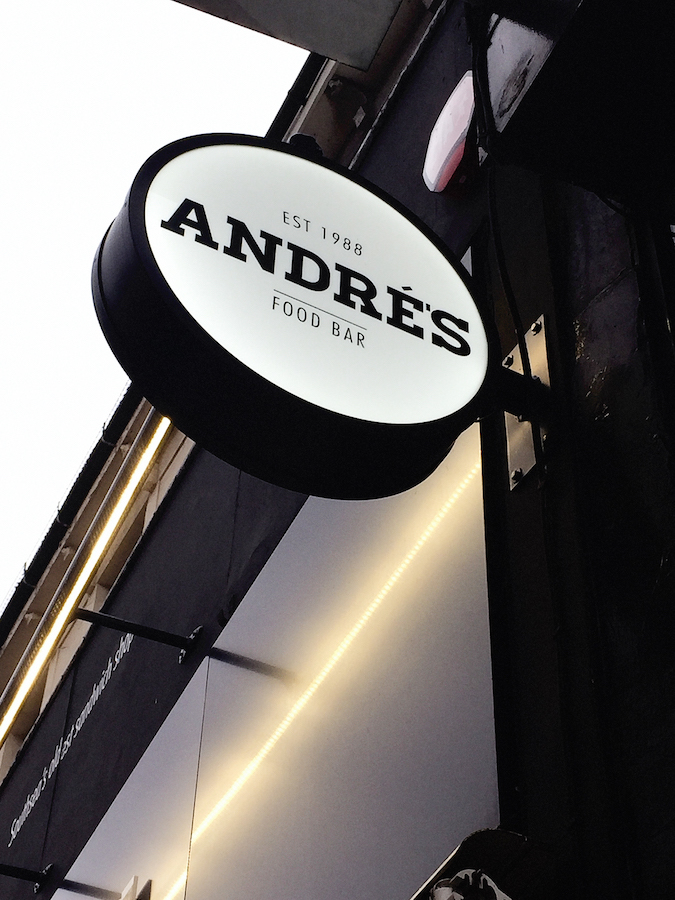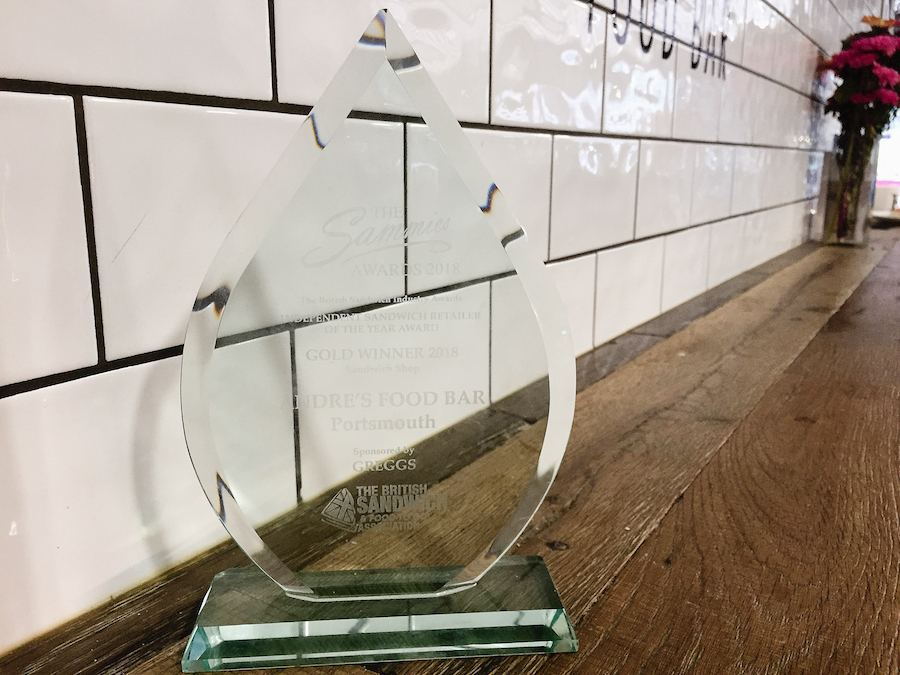 What I love about Andre's is the tasty fuss-free food and its award-winning! They have recently won an award for 'best independent sandwich retailer of the year'- so amazing to see local independent business do so well. And they have recently opened a second shop on Lord Montgomery Way – not too far from a previous La Croissanterie that was open in Guildhall Walk many years ago. I remember stopping in for a baguette after a night out on a few occasions in my late teens! 
Have you tried Andre's yet or remember La Croissanterie?
Charlotte x
*The meal was complimentary in exchange for a review. My views and thoughts are my own.
All pictures taken on my iPhone 6s