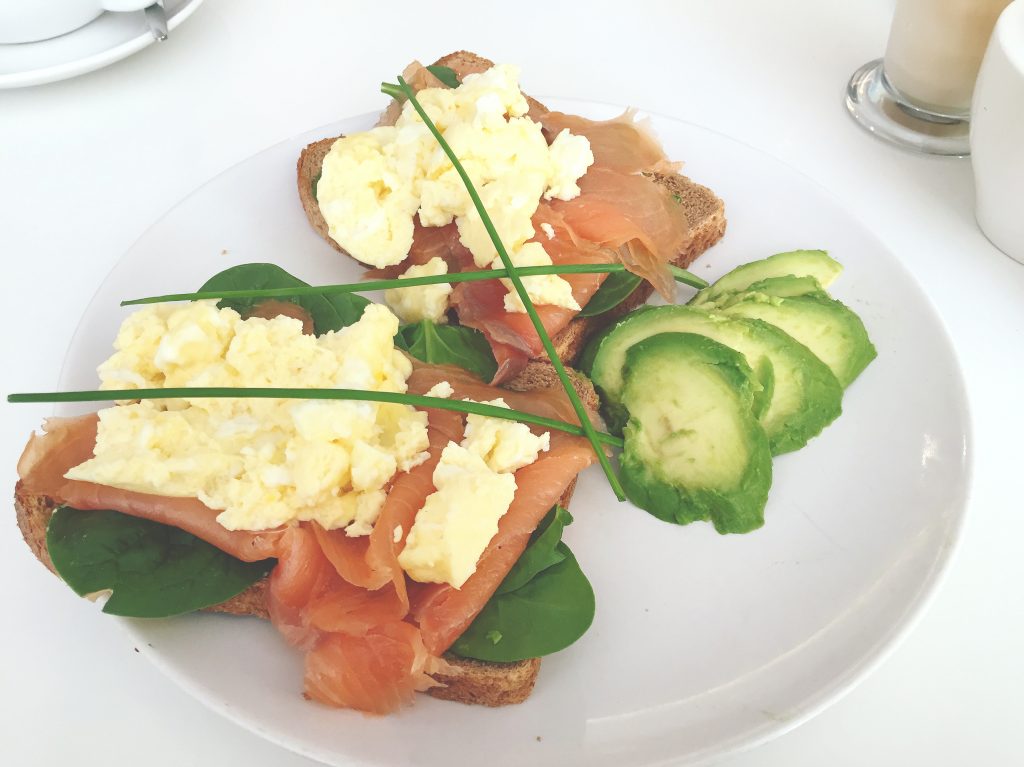 As you may already know, I am a huge fan of breakfast and brunch. Gone are the days of cereal or a slice of toast, it's all about smashed avocado and salmon for me at the moment.
Whilst my two bigger girls were at their usual Saturday morning dance class, my husband and I decided to take 1hr of adult time (with our little plus one) to Cinnamon Cafe. It can be difficult to get a date night in without any childcare sometimes, so this is our little window of 'freedom'.
Cinnamon Cafe is very local to us and I have been a few times for a coffee, which has always been lovely, but never breakfast. So we thought it was time we tried it out. They had both of our favourites on the menu which was an instant hit. I am a savoury kind of girl loving the avos, whilst my husband has the biggest sweet tooth going and always looking for something with a mammoth of fruit on it, ideally with syrup or honey.
My breakfast was delicious. I decided to go for the salmon and scrambled eggs on toast with avocados and it didn't disappoint. The portion was very generous and I demolished the lot.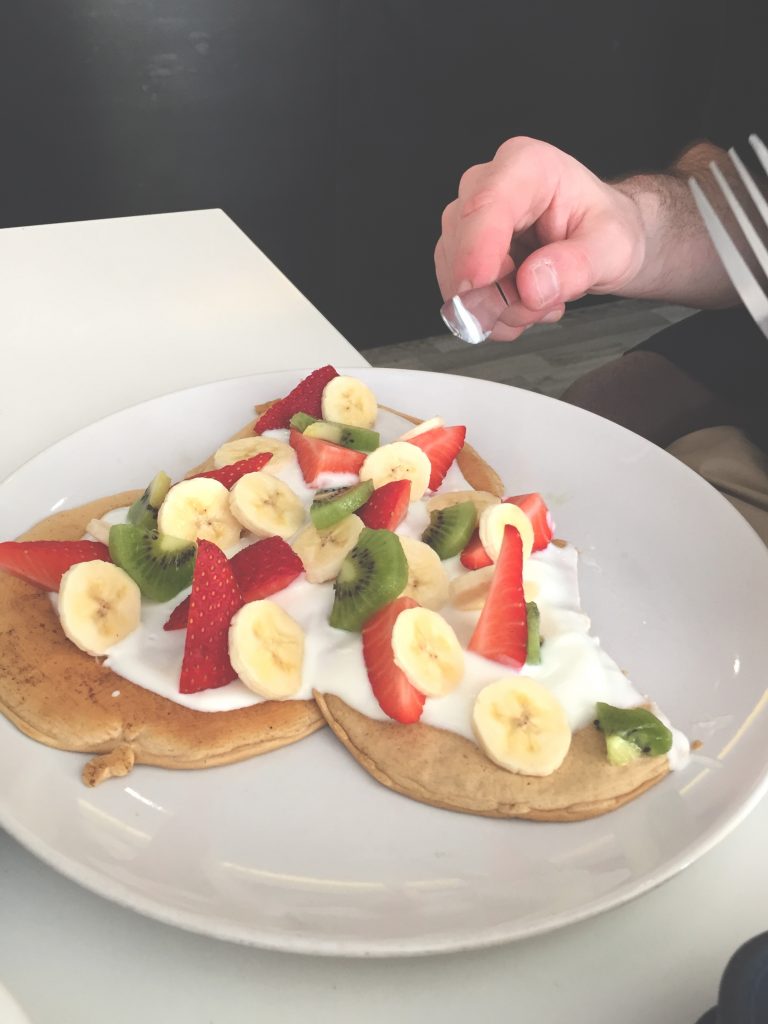 My husband went for his classic of pancakes with all the fruit in the world on top, which he enjoyed, though he is not a fan of kiwifruit, the baby enjoyed it so everybody was happy.
The service in the cafe is very friendly and attentive. They have highchairs which are always a massive win for me.
Charlotte x