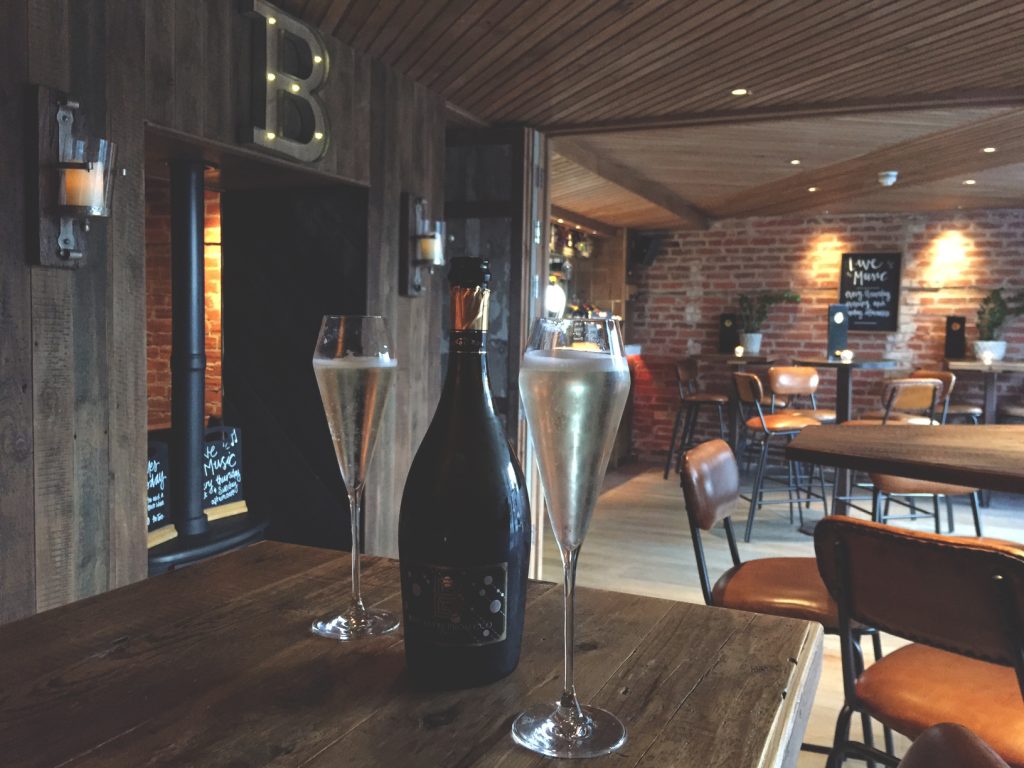 My birthday celebrations earlier in the month didn't just stop at the Bombay Sapphire Gin Distillery. In the evening once the kids were in bed we went out for dinner. This was also a surprise, however I knew it was going to be one of 3 restaurants. I was given the choice of where to go, but I couldn't decide where so let the husband do it for me. I am honestly the most indecisive person ever!
In the taxi driving to the restaurant I was trying to guess which one we were going to and I finally got it about 100 yards before we got there – Becketts of Southsea. This restaurant has been on my list for a very long time, so I was very pleased with his choice.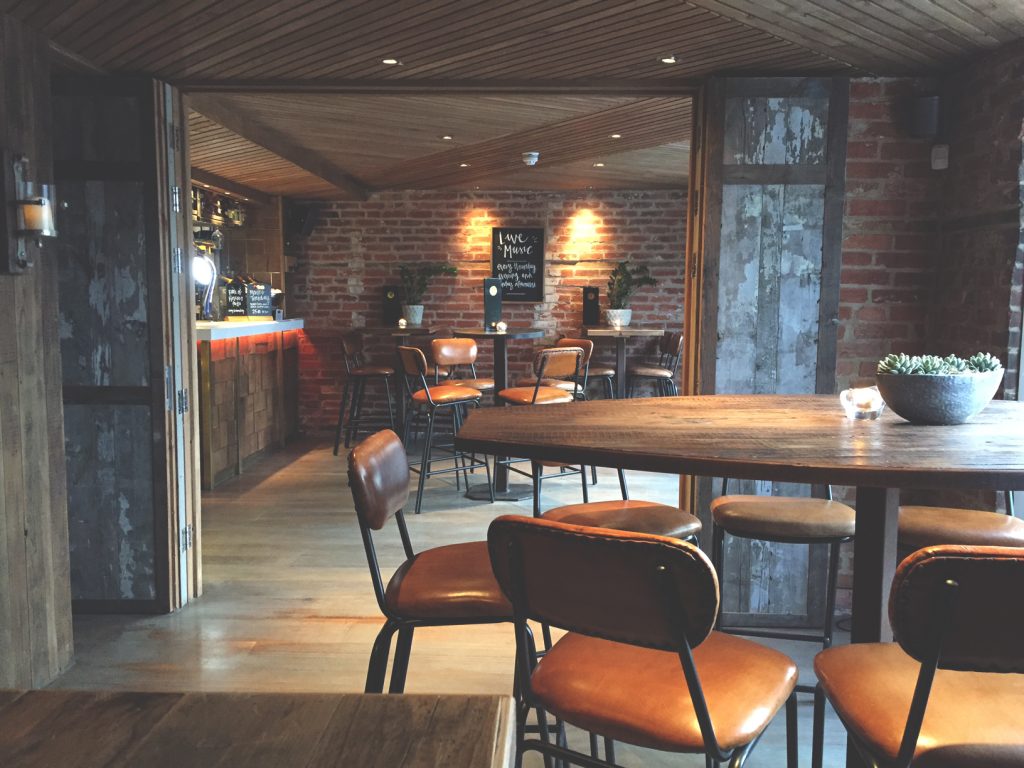 They have fairly recently had a refurb and they have done a stunning job. All the reclaimed wood, the fireplace, the skylights, the décor, all of it is so lovely. It all adds to the experience.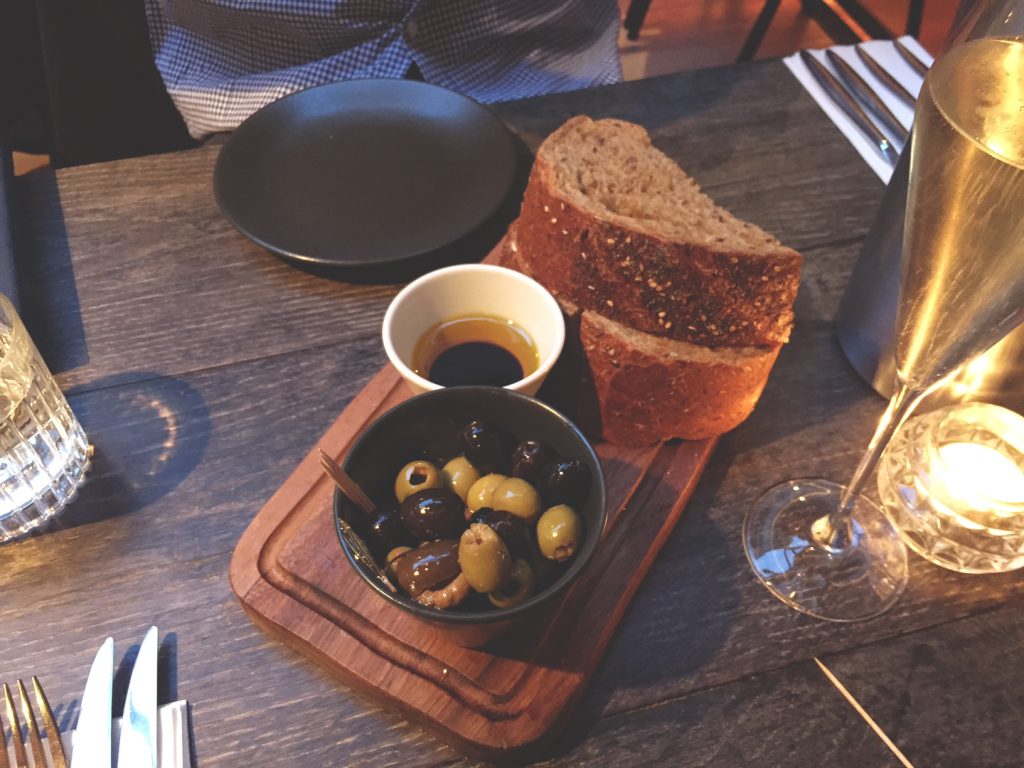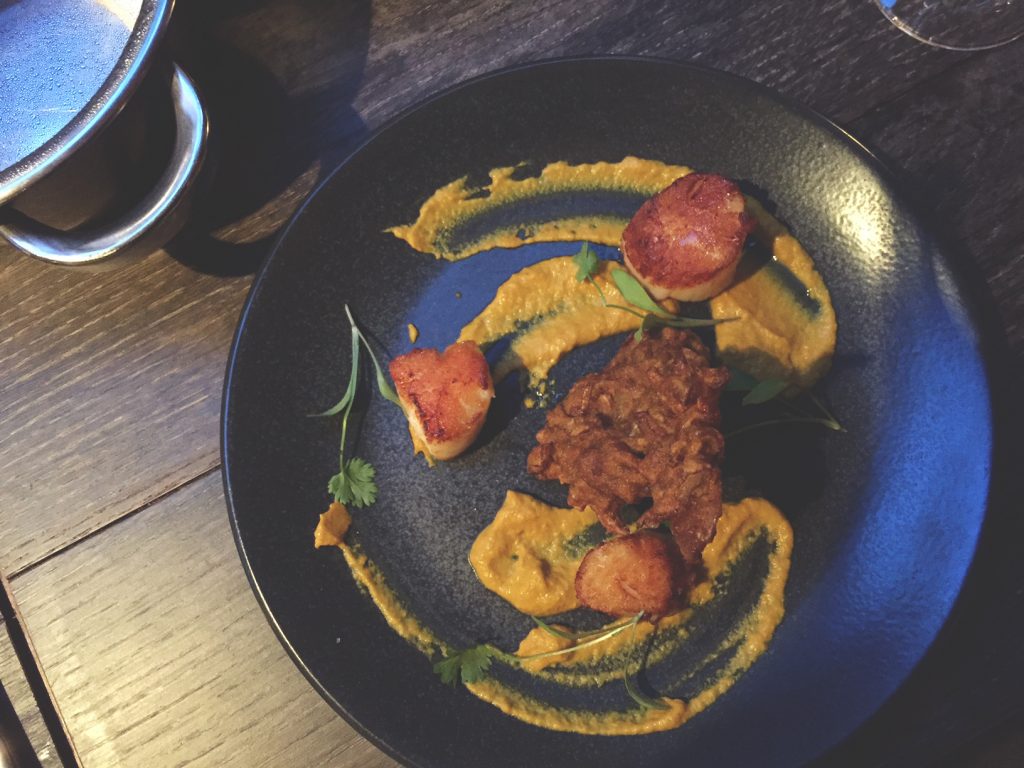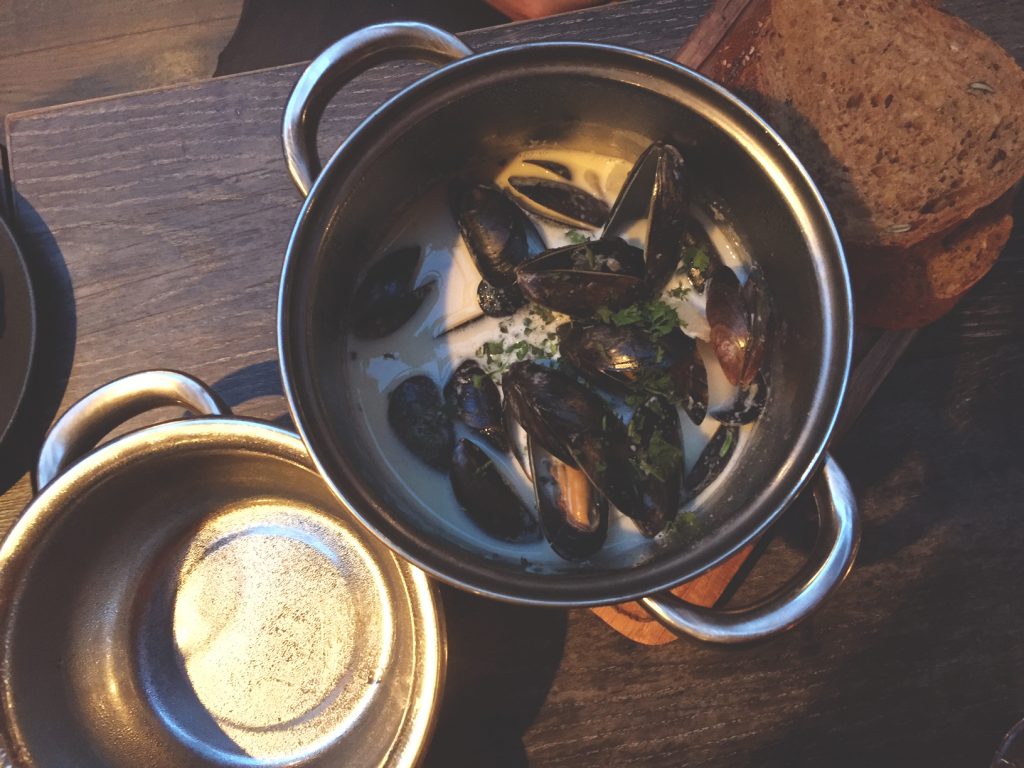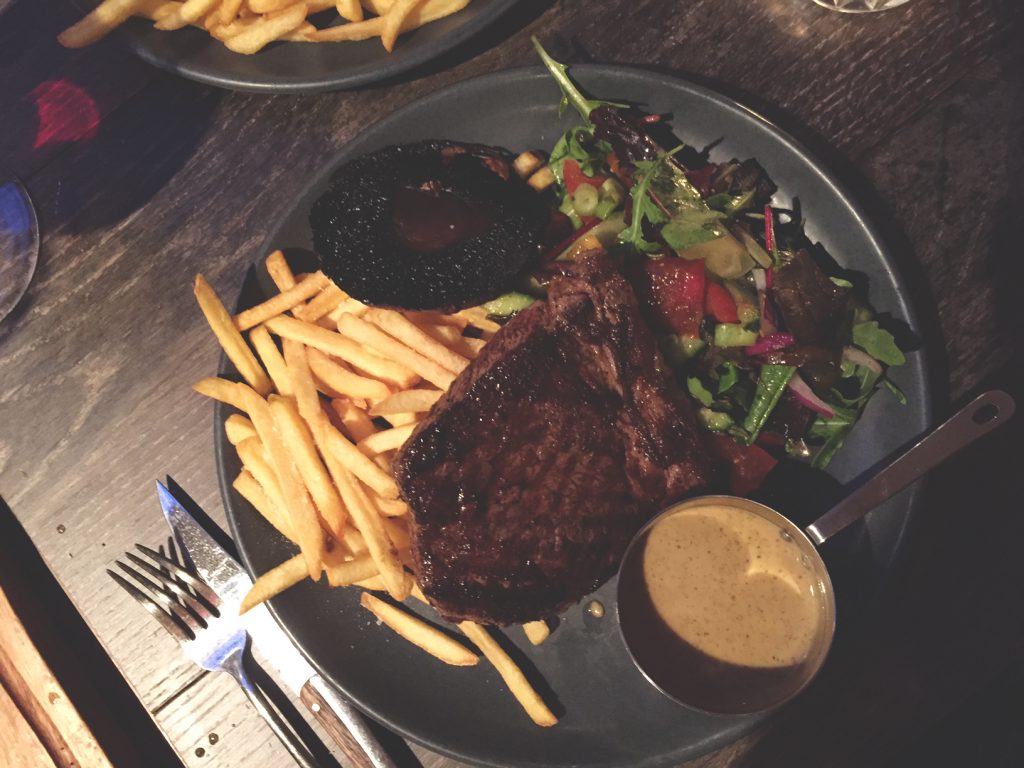 We started with a bottle of prosecco (of course) whilst waiting for our table as we were a little early, (clearly keen to get a deserved night out from the kids). Once we got our table and were trying to decide what to eat, I was so stuck. There were so many tasty options on there it was pretty hard, so I decided to go for things I don't often go for. For my starter I had scallops, which were insanely good, whilst the husband had mussels which he told me there were excellent. I only tasted the sauce as I'm not a huge fan of mussels, but the sauce with bread was delicious. For our mains we both had steak with the peppercorn sauce. Well, the sauce. It was epic. I even had to tell the waitress to tell the chef we thought it was that good!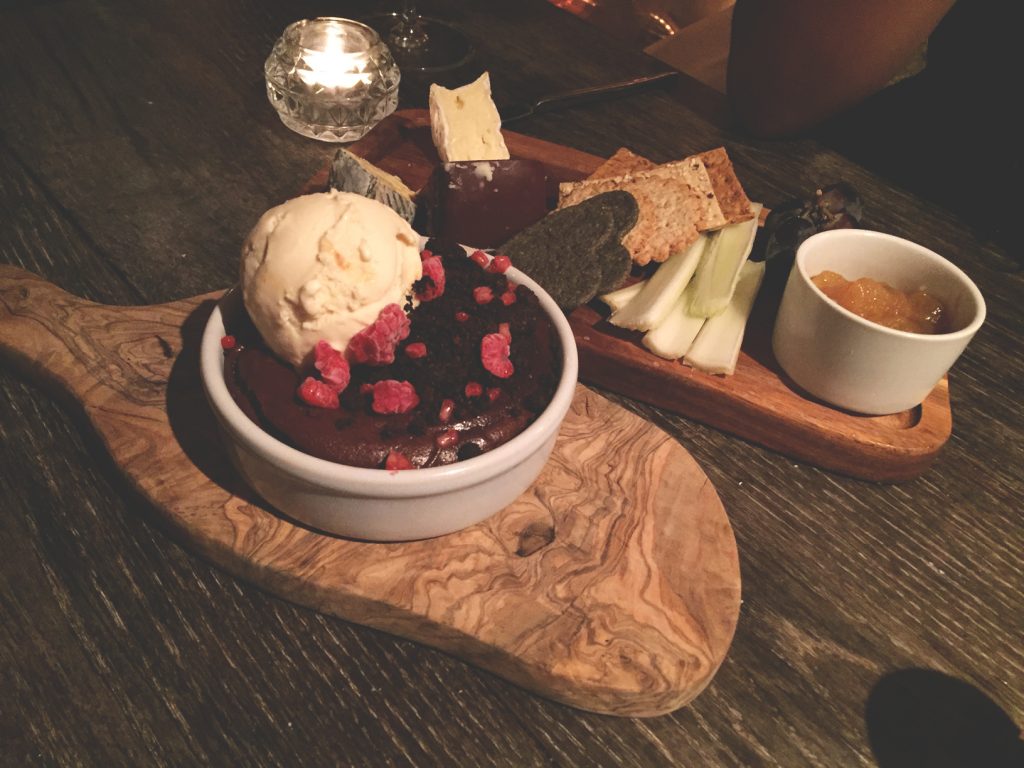 For dessert I had the cheese board. Wherever there is a cheese option I am there. I'm not the biggest fan of sweet treats, but cheese really is my number 1. Ben had the baked chocolate and raspberry mousse and I don't think I've ever seen him so quiet.
The meal at Becketts was one of the best I've had in a long time as was the perfect way to end such a lovely day.