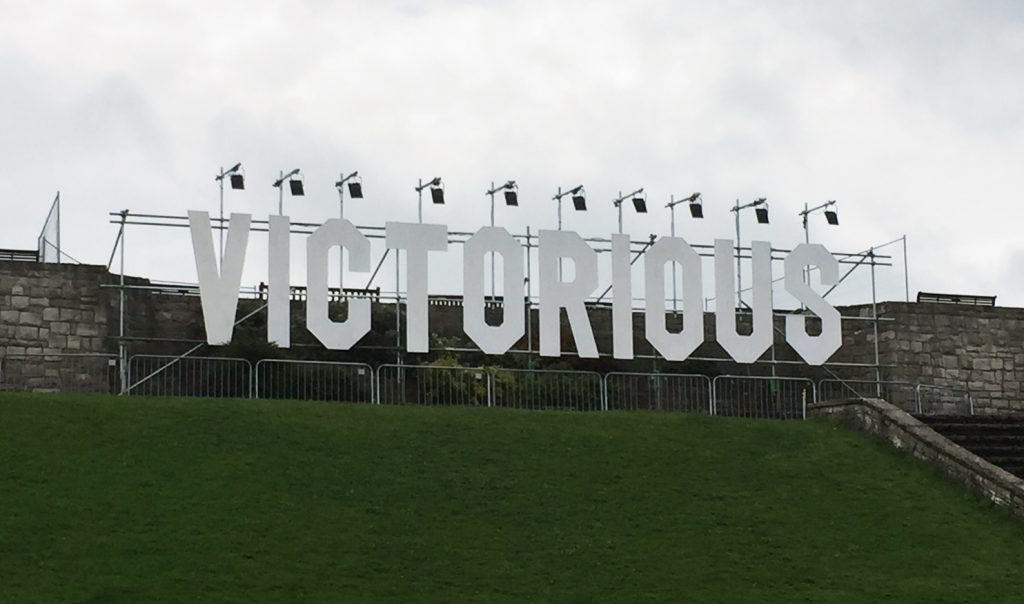 Festivals are great fun and a great experience for all. Whether it's a day trip or a camping weekend, the kids will love it and will want to do it all over again. But without some good old-fashioned planning and preparation your festival spirits could be dampened (I've been there!). So I have created a festivals with kids packing guide.
Safety: It goes without saying your child's safety is number one! Get a cheap (or old) t-shirt and write (or print) your number on it as a safety measure. So if in the unfortunate event you do get separated, you can be contacted straight away. Festivals do also provide your child with an identification band with your details written on.
Power bank/mobile phone charger: You're going to be taking A LOT of pictures and videos, and it is very likely you will need to charge your phone. It is also a good idea to have some form of mobile charging device should you be contacted in an emergency.
Baby carrier/sling: Try and avoid pushchairs if you can unless they are incredibly sturdy. They can be handy to carry the baby change bag, but they can also be a nuisance. Mud and buggies are not friends.
Baby wipes: Kids get messy. Sometimes it's hard to understand how, but they just attract mess and dirt. Make sure you bring plenty of wipes.
Antibacterial sanitizer: Though readily available around festival sites at the portaloos, sometimes they do run out.
Ear defenders: These are great for those little sensitive ears. I guess as adults we don't really appreciate how loud it can be for the little ones.
First aid kit: You never know what might happen! But there are first aid points and trained staff all around a festival, but a mini first aid kid is always handy to have.
Picnic blanket: If you fancy sitting down whilst eating your lunch or watching one of the performances then a little foldaway blanket is a really handy idea.
Change of clothes: Back to point 4. They get messy.
Wellies or sensible footwear: Always a must. Avoid sandals. Check the weather report before going and if its dry, sensible shoes for walking all day. If it's typically British and wet, then head for the wellies.
Waterproofs: Definitely check the weather before you go, but a little foldaway rain coat might just be your saving grace. A DIY poncho can also work well!
Sun cream & a hat: As brilliant as festivals are, sometimes there isn't much shade to hide in, so a hat and some cream will help.
Money: Though cash machines are on site, it can be much easier to bring your cash with you. Your kids will want all the candy-floss, donuts and all the other food they see, so it will be wise to be equipped with money.
If you're camping, you'll need these too:
Decent camping kit: A good tent with kids is a must. Try and get one with a porch for the shoes to stay. Also try and get decent sleeping kit as it is a different experience for the kids and they will need a decent nights sleep.
Light: A little solar light at the top of your tent helps to identify it at night when you're walking back. Also a torch for when you are in your tent. A mobile phone torch isn't quite enough.
Toiletries: All the usual essentials
Camp chairs: These are always handy when you're back at your tent and fancy relaxing in the morning before getting up and out to the festival. You can bring these with you to the main festival arenas, but it is quite a bit to carry!
Snacks: Always with kids. They have hollow legs and when you're in the main camping area away from the main arena having snacks such as biscuits, rolls, crisps, cereal bars etc is enough to keep them going until you get over to the festival site.
Water bottle: There are water bottle filling stations around festival campsites.
As with kids on any occasion or event there is so much to pack, but hopefully this makes it a bit easier for you when figuring out what to pack for your family festival!
Most importantly, have fun!
If you're heading to Victorious Festival, here are some useful links for more information and the full line up.
More Info:
Buy Tickets
Line Up
Kids Arena
Facebook
Twitter