Having 3 kids and 2 businesses is incredibly challenging, yet rewarding in so many ways. In fact, any number of children and a business of any number is challenging and can show so many rewards.
Recently, I have fallen guilty of giving my work more attention than my kids. It happens, and sometimes you need to be in that place to realise it's not the right place, and something is being neglected – the kids.
I have a 1-year-old, 4-year-old and an 8-year-old, all girls.  With my eldest having so much independence now, I sometimes fall victim of forgetting sometimes she just needs her mummy and a cuddle. She's totally bosses holding the girl ship together – having 2 younger sisters, but naturally, they often get more attention because of the needs they have down to their age, and it's really tricky getting that balance. Quite often I just forget that as well as her own space, she just needs me. So when she had an inset day, it was the perfect time for us to have some girlie time together – giving her 100% of me.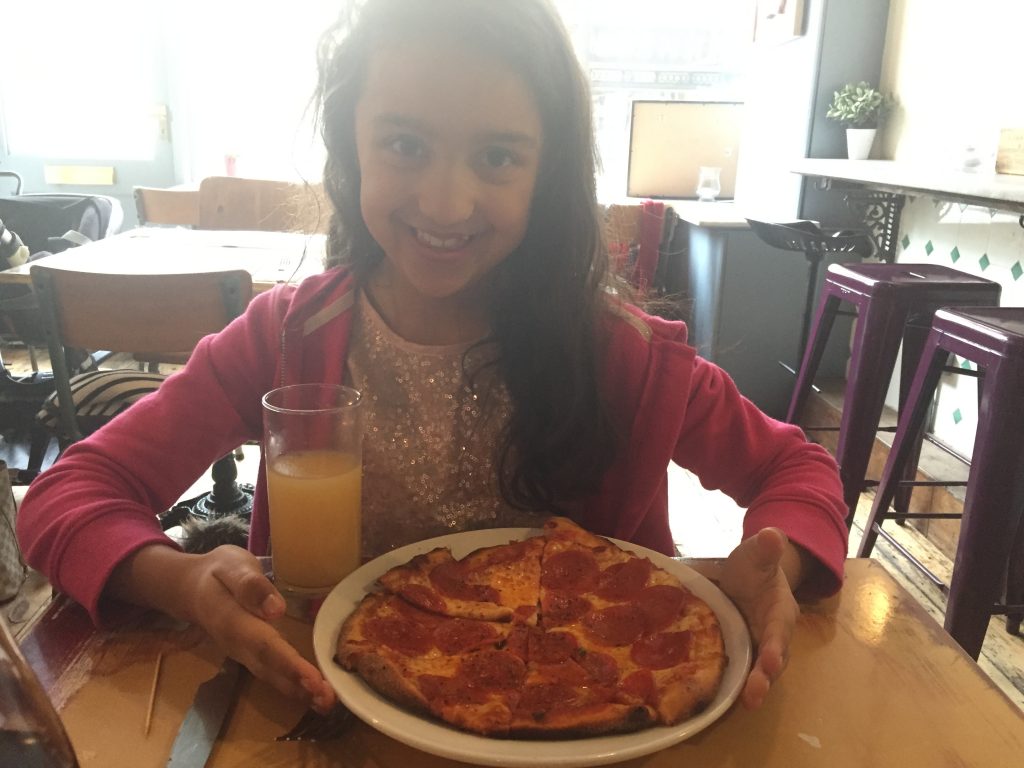 She wanted to go out for lunch and to spend some of her birthday money. I gave her a pretty wide selection of places we could go to and she decided on Circolo on Obsborne Road. I didn't have the car that day, so we were getting a taxi, and it was honestly the cutest thing. Knowing we were getting a taxi, she got all dressed up in a sparkly dress, put her hair down and got out her handbag. It was honestly the cutest thing. She had never been in a taxi before in her 8 years and I think she thought it was her own personal chauffeur, so cute.
When we arrived at Circolo during the lunchtime serving, she chose the table we sat and couldn't wait to order her food.  Seeing your little girl relish in your positive and dedicated attention was just priceless.
During our lunchtime meal, I saw so much joy on my first born's face,  I honestly didn't want it to end. What filled me with pride was her asking for her spare pizza slices to go into a box to take home for her little sisters.
After our meal, we walked across to Palmerston Road, to do some 'girlie' shopping so she could spend her birthday money. Our first stop was Claire's Accessories. I remember going to Claire's with my dad as a little girl, and the flashbacks watching her, what felt like a lifetime, looking at all what to buy just warmed my heart and literally made me melt inside, seeing history repeat itself.
After spending all but £5 of her birthday money, we went across the road to Superdrug, spending the last of her money on some girlie lipsticks.
We dropped after we shopped and headed to Garage Lounge for our desert – an Oreo milkshake and then made our way home.
We had such a wonderful day together, a day I will treasure for a long time. Seeing so much happiness on my child's face was priceless, and filled me with so much joy. A day I will never forget.
Charlotte x