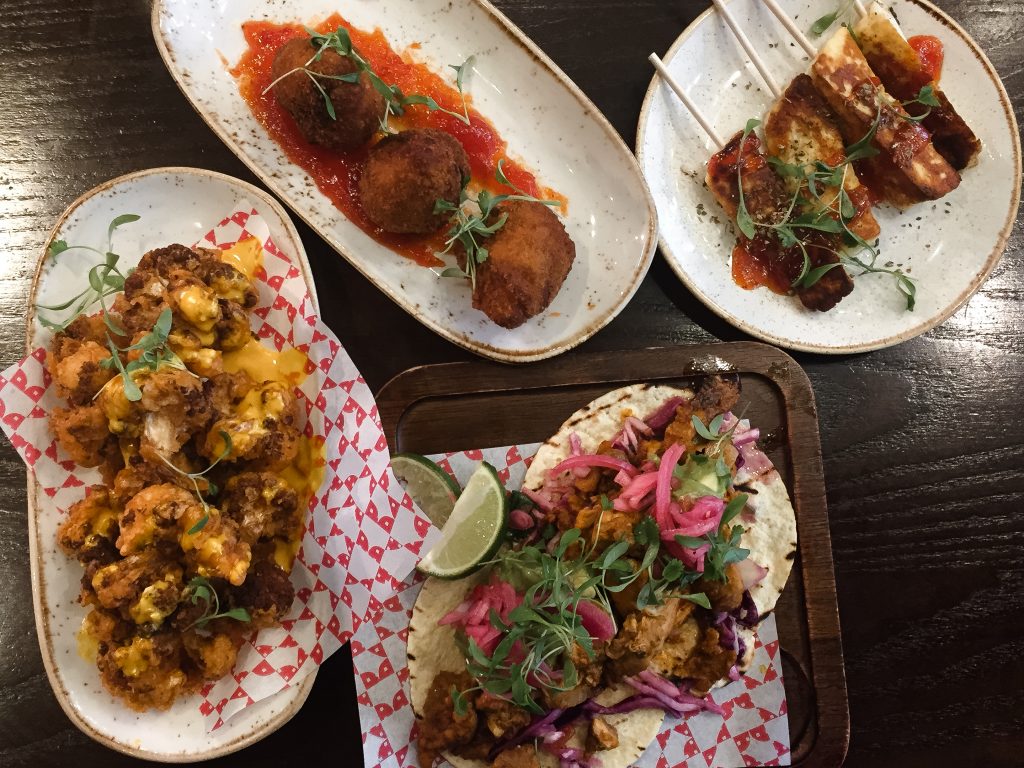 Going out for lunch is something we love to do as a family. There are so many places and activities in Portsmouth to enjoy as a family together, and great places to eat around the island that whenever we go out locally we often find ourselves enjoying a meal before we make our way home. We could even be found guilty of planning our family day or afternoon out around where we're going to eat! So when I was invited to try Las Iguanas in Gunwharf Quays new summer menu I got very excited!
I hadn't been to Las Iguanas for quite some time so I was delighted to go back and have lunch with my family. I had fond memories of cocktails and Latin American food and it didn't disappoint (though I didn't have a cocktail on this occasion).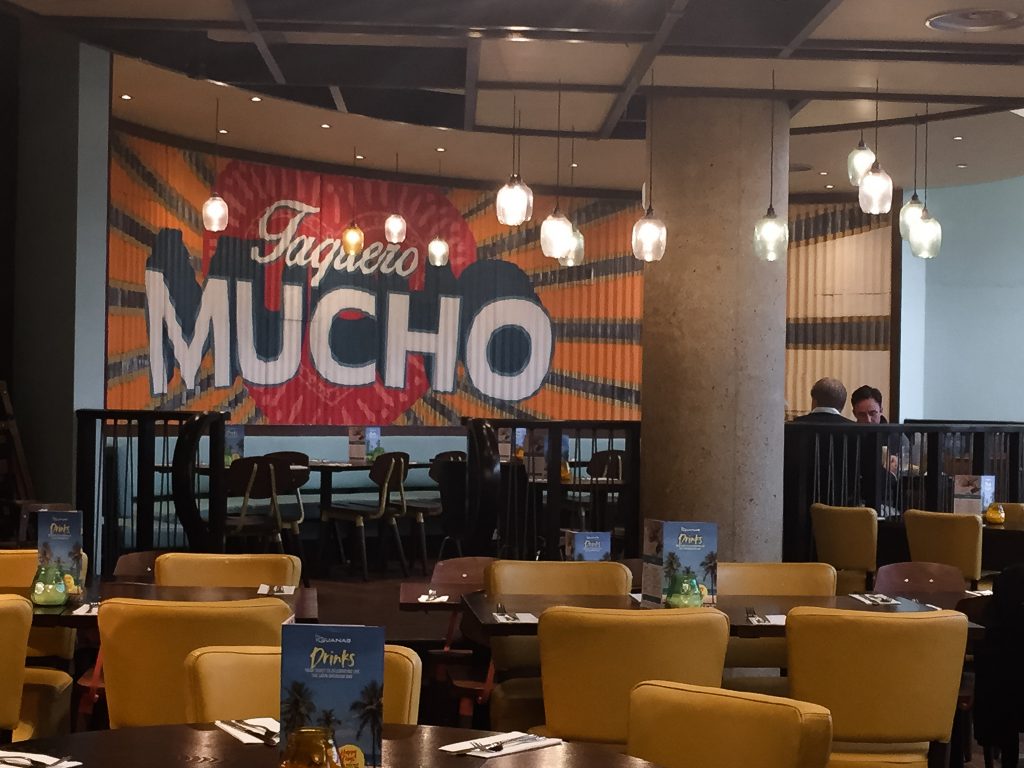 Arriving into the restaurant was really welcoming and I was immediately drawn to the wall art at the back. We were seated and given the new menus and colouring. The restaurant is super child-friendly, bringing colouring pencils over straightaway for the kids to colour in the back of their menu.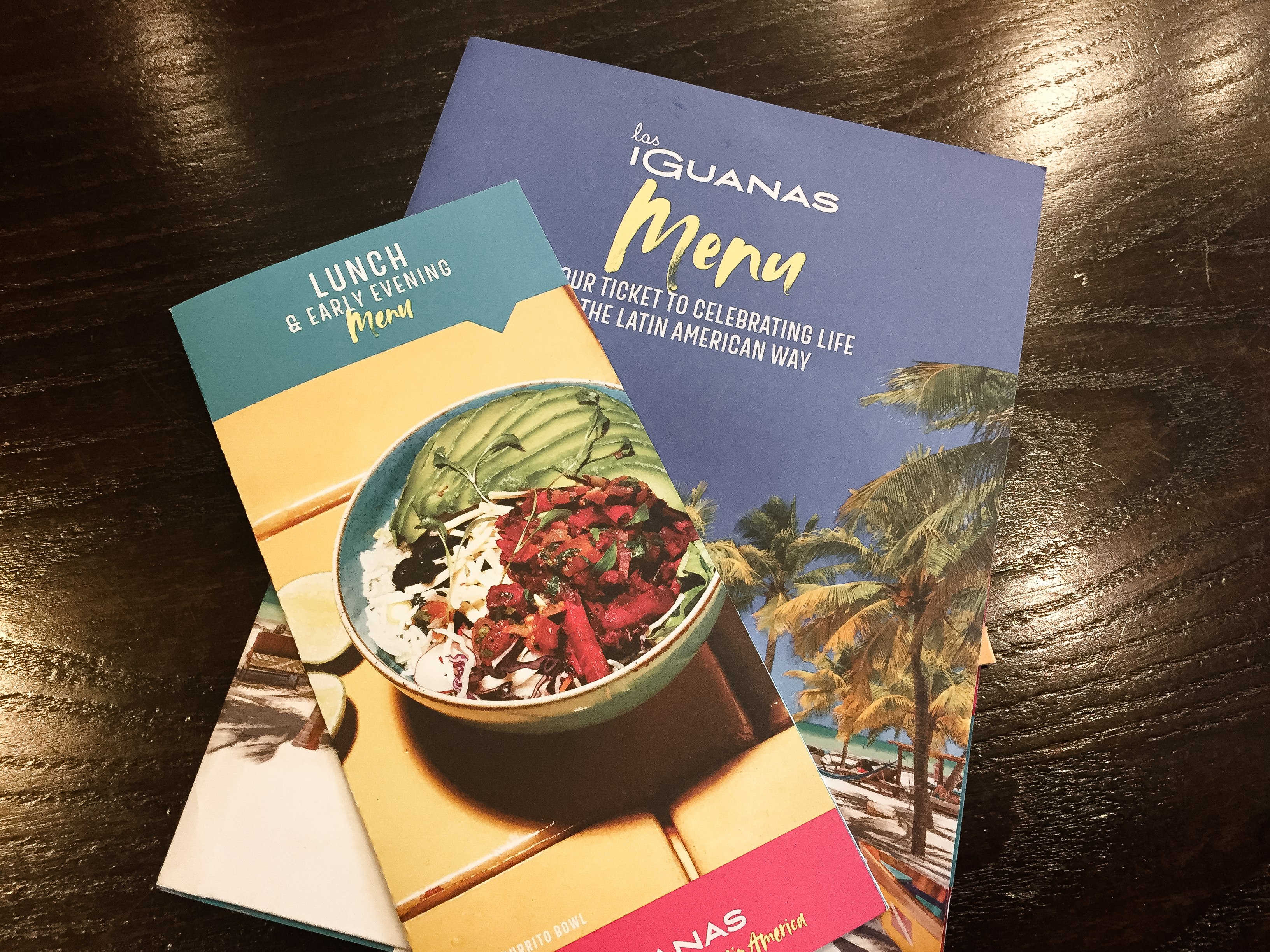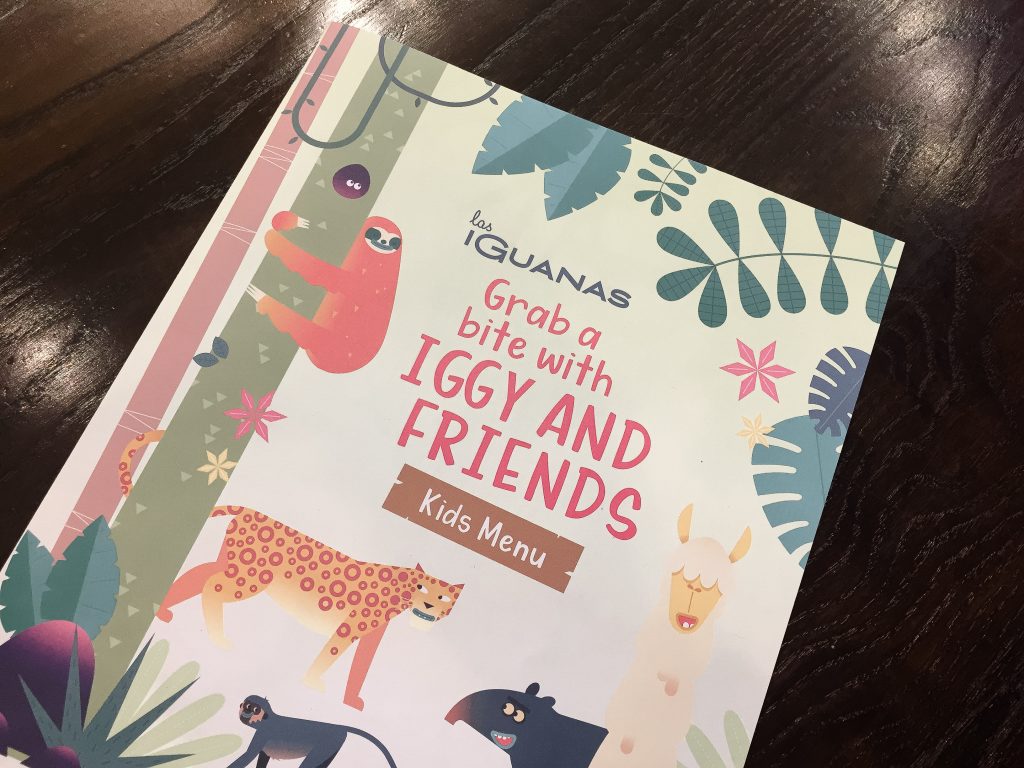 Deciding what to eat was incredibly hard, the menu was full of so many tasty sounding dishes and I could have ordered so many things. The menu is split into different Latin American countries and their cuisines, which included mains from Brazil, Argentina, Mexico and tapas – a mix of dishes from South America.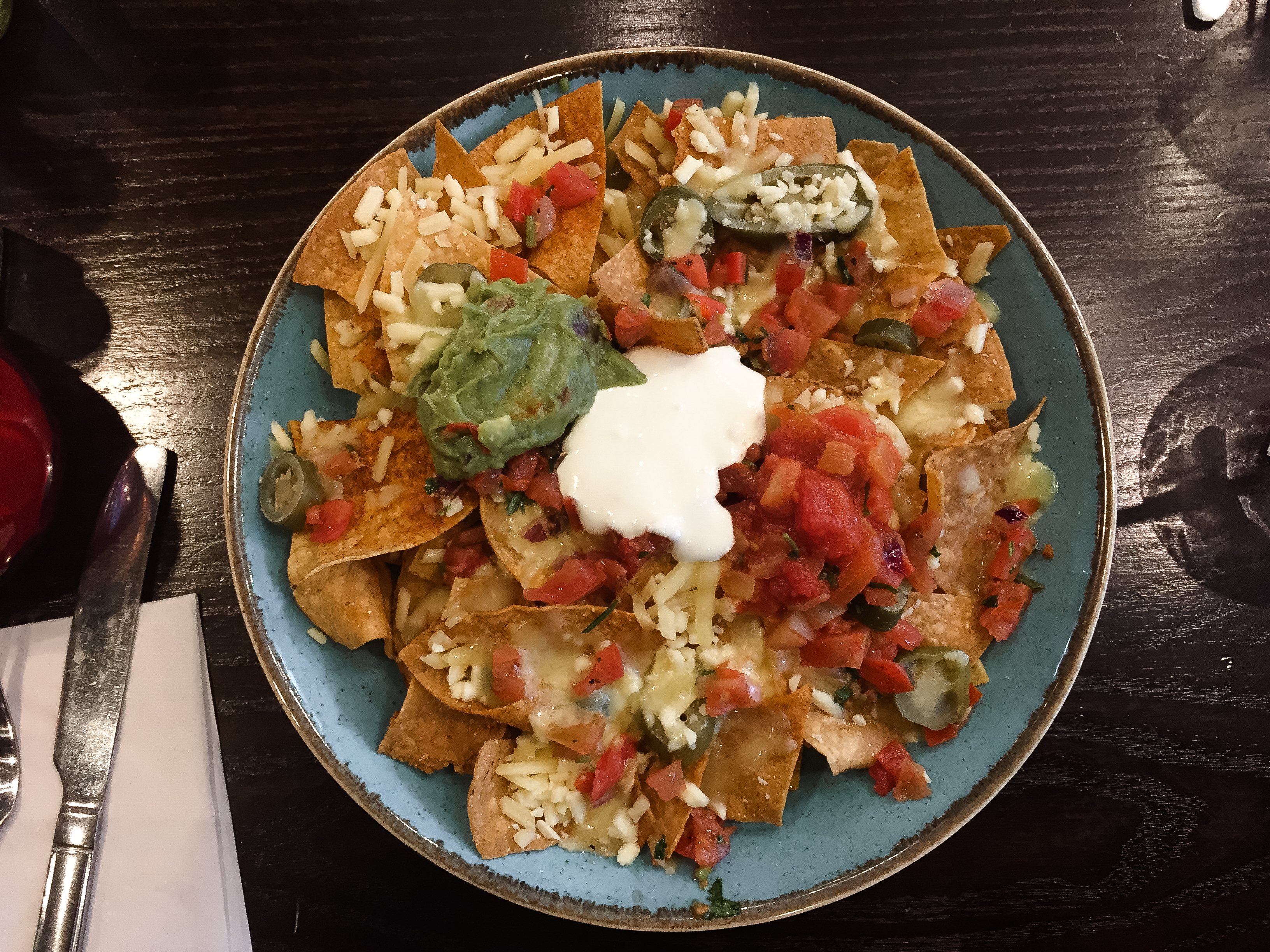 I am a sucker for nachos, so we decided to share together. It was absolutely full of soured cream, salsa and guacamole and was a really good size portion, with lots of cheese and jalapeños scattered around (which I removed for the kids).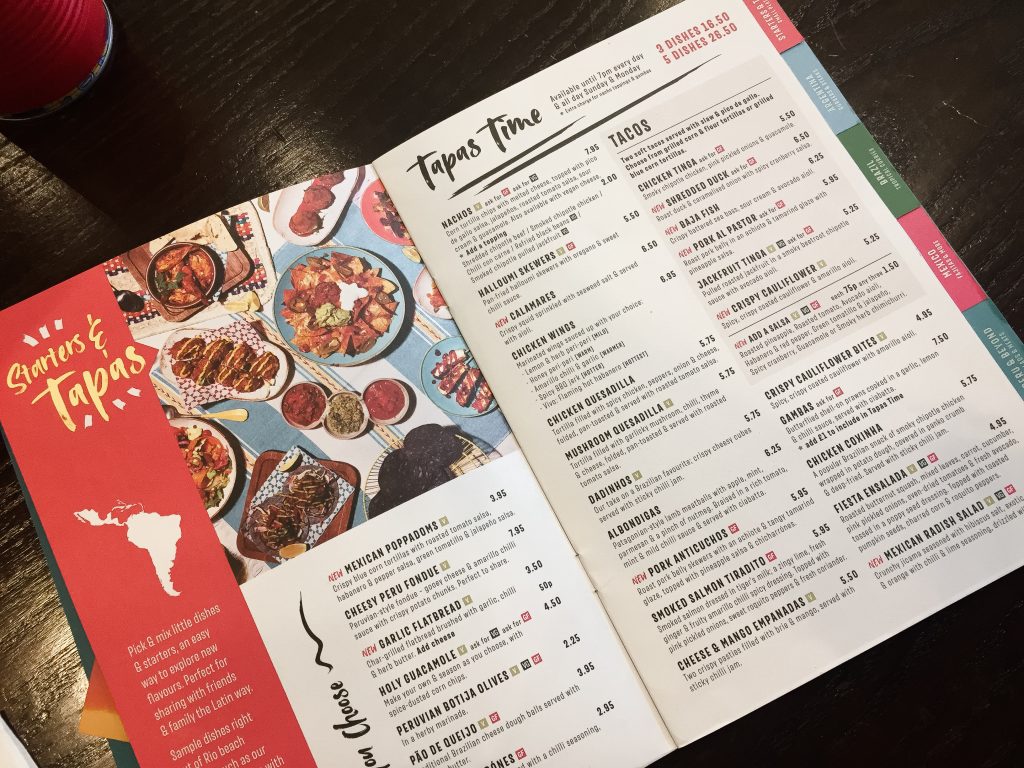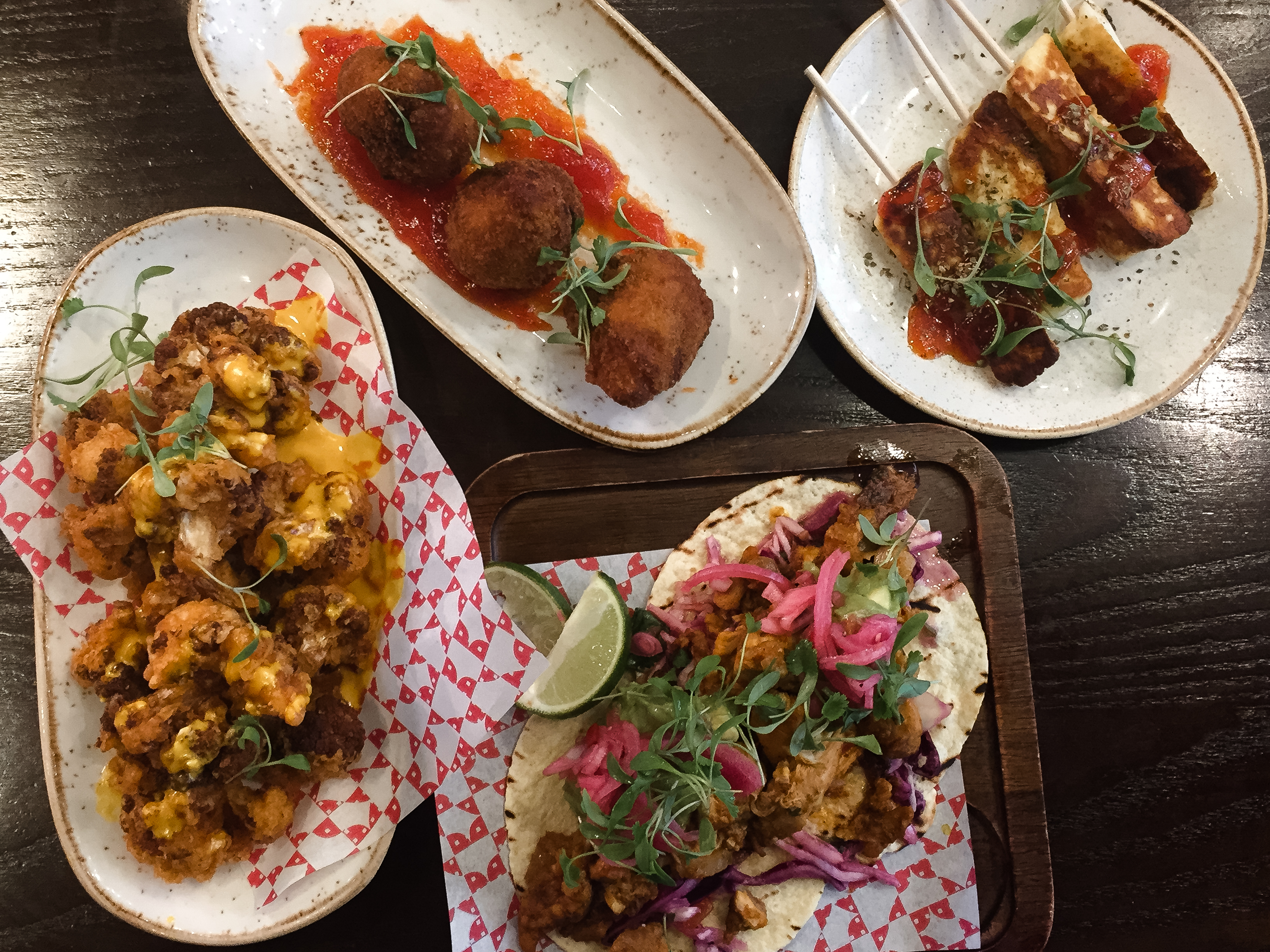 Where I love to taste and try different foods I decided to choose from the tapas menu. It meant I got to have a real taste of the new menu and Latin American cuisine. There were a few things on there that I love and cannot get enough of at the moment – tacos, and these ones were delicious. So much flavour and colour. There is just something about colourful food. In my tapas selection, I also had Halloumi skewers, crispy cauliflower bites and chicken coxinha. This was quite a lot of food for just me so I did end up sharing, although very reluctantly as I did want to have it all to myself.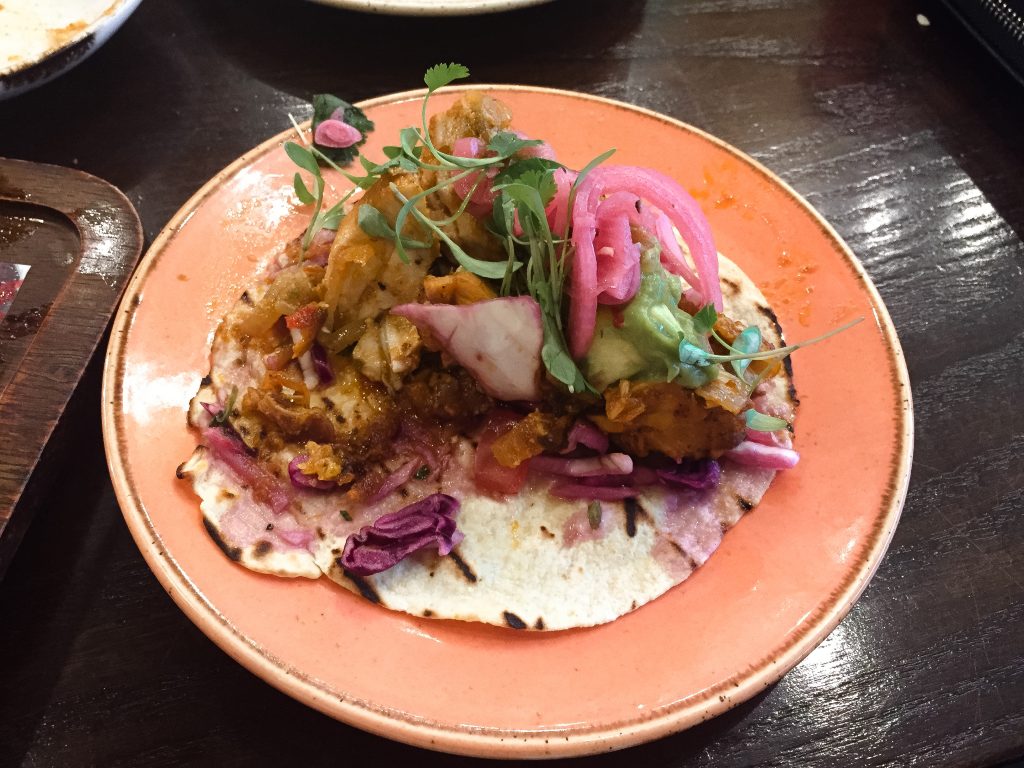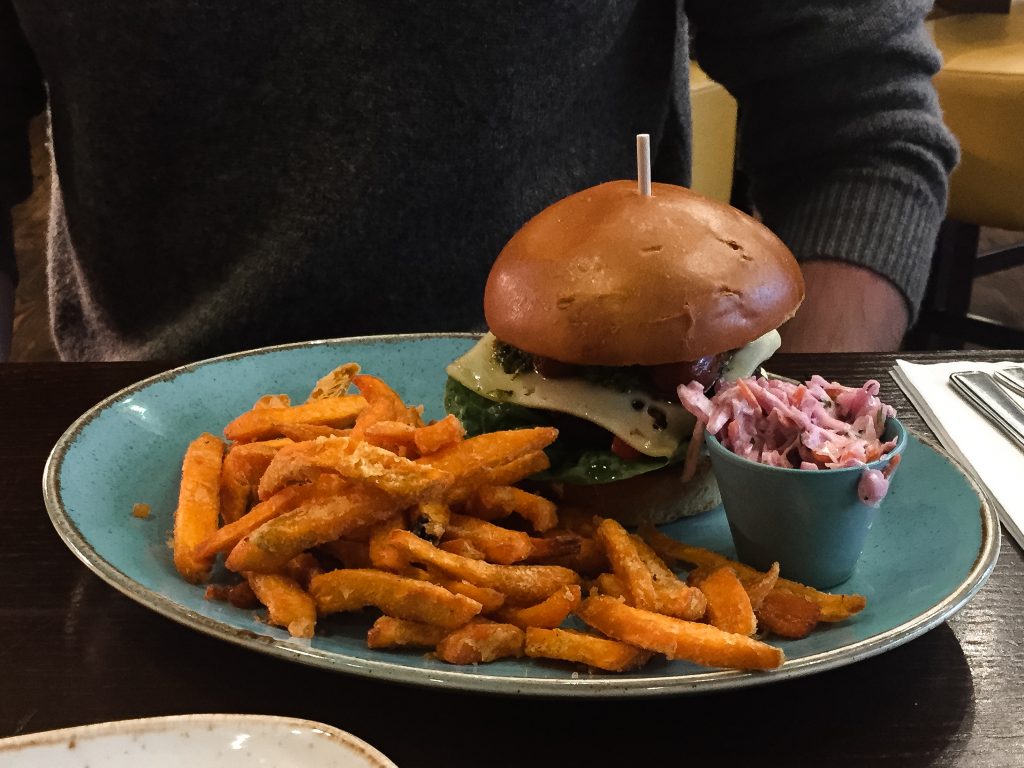 My husband is a burger man and he was pretty pleased with the Argentinean section of the menu which featured lots of meat. He went for the Buenos Aires Burger and he was pretty pleased with this choice. The kids had Mac and cheese, cheeseburger and chicken bites and it certainly kept them quiet for a good while!
We really enjoyed our meal and I particularly loved the tacos! When I go back, I'm going to make sure I have a cocktail.
Charlotte x
*This meal was gifted for the review and all views are my own