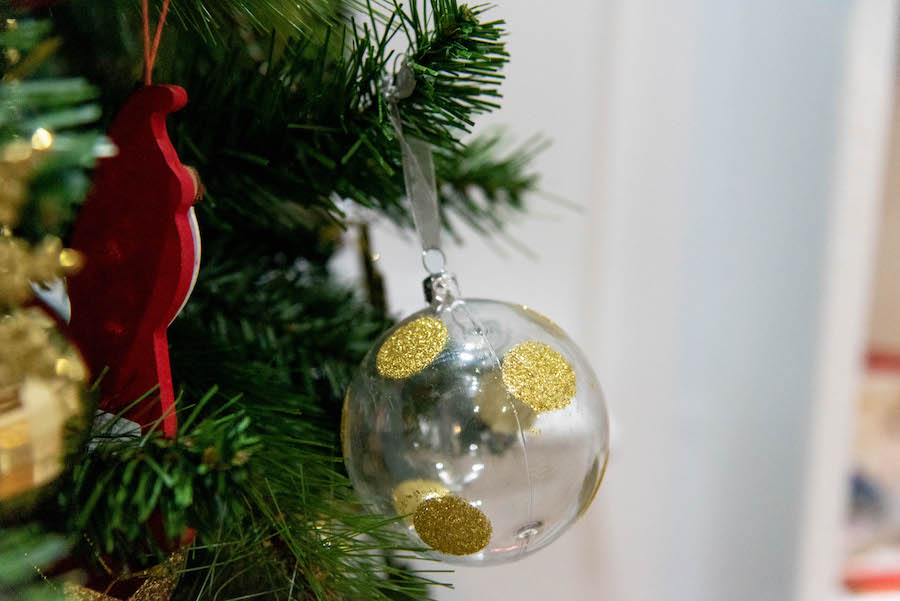 This year I was a little behind on buying all of our Christmas presents from going at 100 miles an hour since as far back into 2018 as I can remember, so a quick rush around to get everyone's presents and the very much essential Christmas snacks we were ready to celebrate by the end of Christmas Eve.
Christmas is a time where we all get to pause for at least a day to spend time with our loved ones, and that is exactly what we did! And of course, eat some really great food!
At 05:55 the girls came bundling in "he's been" bringing in their named sacks followed by ripping everything open with the wrapping paper into tiny pieces on top of our bed. After covering our room in wrapping paper we went downstairs to open more presents, followed by ripping everything open with paper all over the floor. But it wouldn't be Christmas if I didn't go round with a bin bag collecting everything up followed by getting the scissors to cut all the unnecessary plastic holding toys in their boxes!
To start our Christmas Day feast we devoured my favourite breakfast of all time – Eggs Royale, although we had scrambled eggs as I didn't have the patience to make poached, still it was bloody delicious. With our breakfast we enjoyed a glass of bucks fizz minus the OJ as I had forgotten to buy it.
Following our breakfast, we spent the rest of the day at my mums eating and drinking all day and it was the best. The girls had a great time, we could eat and drink (responsibly) and just be together. It was lush.
Christmas Day was only 1 of 2 days between 25th Dec – 1st Jan that we spent at home. We travelled nearly 700 miles between those dates! We visited family in East Anglia and I photographed a wedding on New Year's eve and partied way too hard in the evening. Finally getting home to normality and a raging hangover on New Year's Day in the afternoon.
Now all of the girls' toys have found their homes whilst others have been put aside to find new homes, and we can go back to 'normality'.
We had a wonderful Christmas, but we are glad to now be back home in our own bed and enjoying the rest of the school holidays before the dreaded school run on Monday.