So far this summer, we have been busy nearly every weekend and not been able to go and do what we love, which is explore Southsea and eating at a local independent restaurant. As we're firmly in the summer holidays and getting into the swing of things we decided to down tools and take the time out.
Last weekend was the Castle Road Summer Fayre, it was my first time at the event this year as I hadn't been able to make it in previous years due to clashing diaries or being heavily pregnant!
We didn't arrive at the summer fayre until later in the afternoon as we wanted to tie it in to having an early-ish dinner with the kids. I love street fayres and festival type events and you're hit with the vibes and crowds straight away. Seeing a packed street of crowds enjoying the independent traders' stalls and live music is pretty special to me.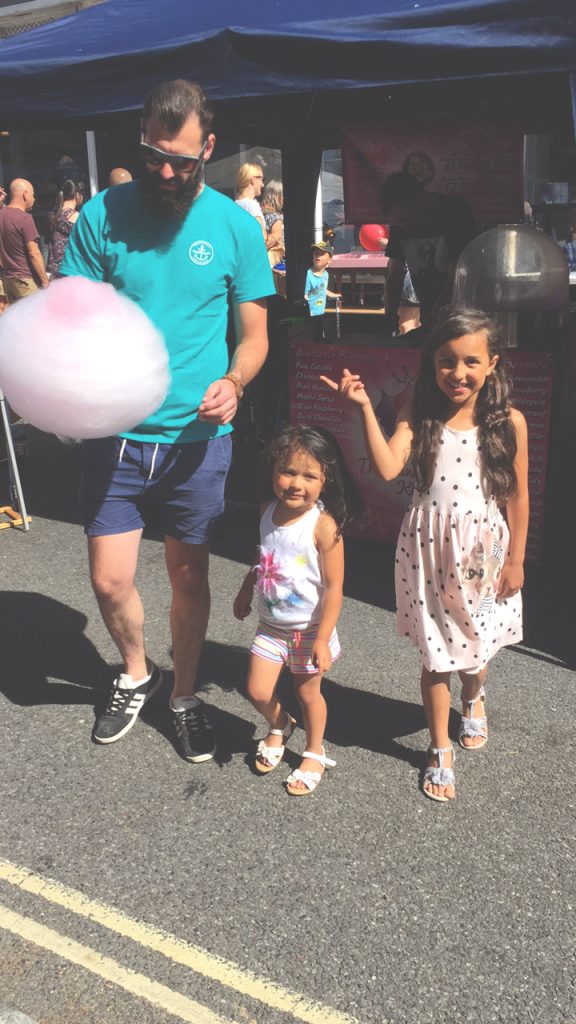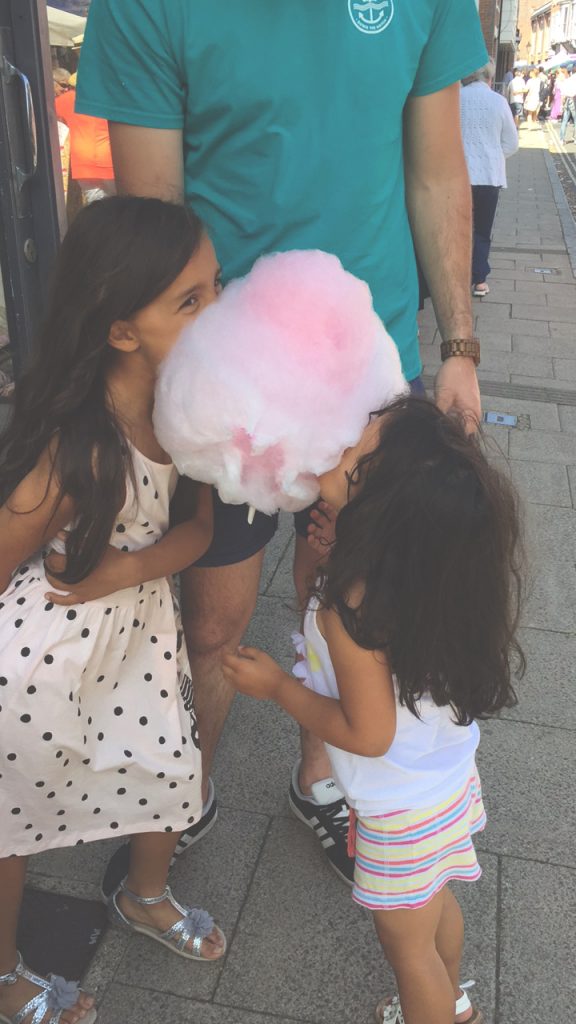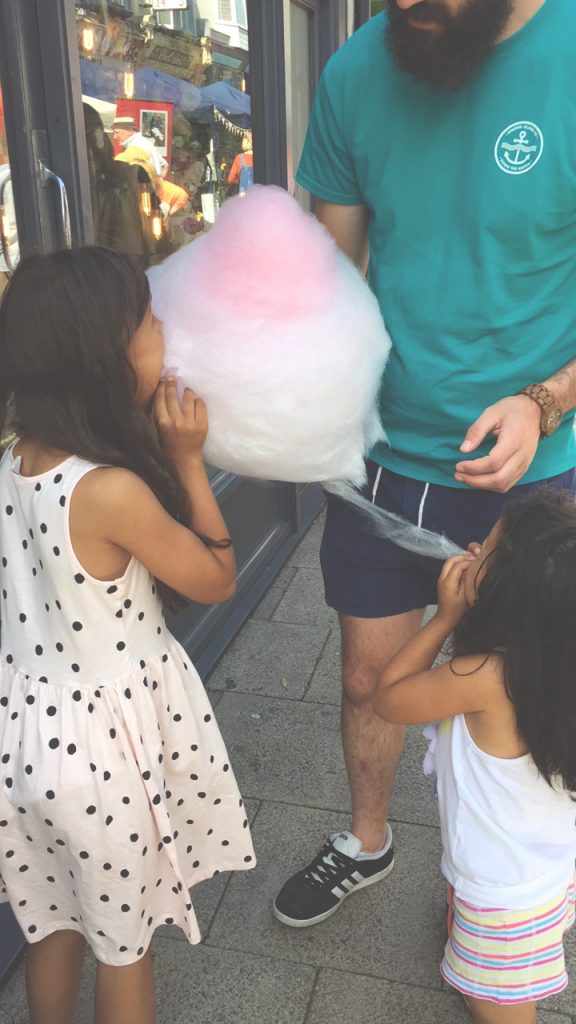 Walking down the street enjoying everything on offer, we stopped off at the candy floss stall and got a candy floss for the girls to share which was probably bigger than both of their heads together! Needless to say, the candy floss did not last long as did cause a few (sharing) arguments.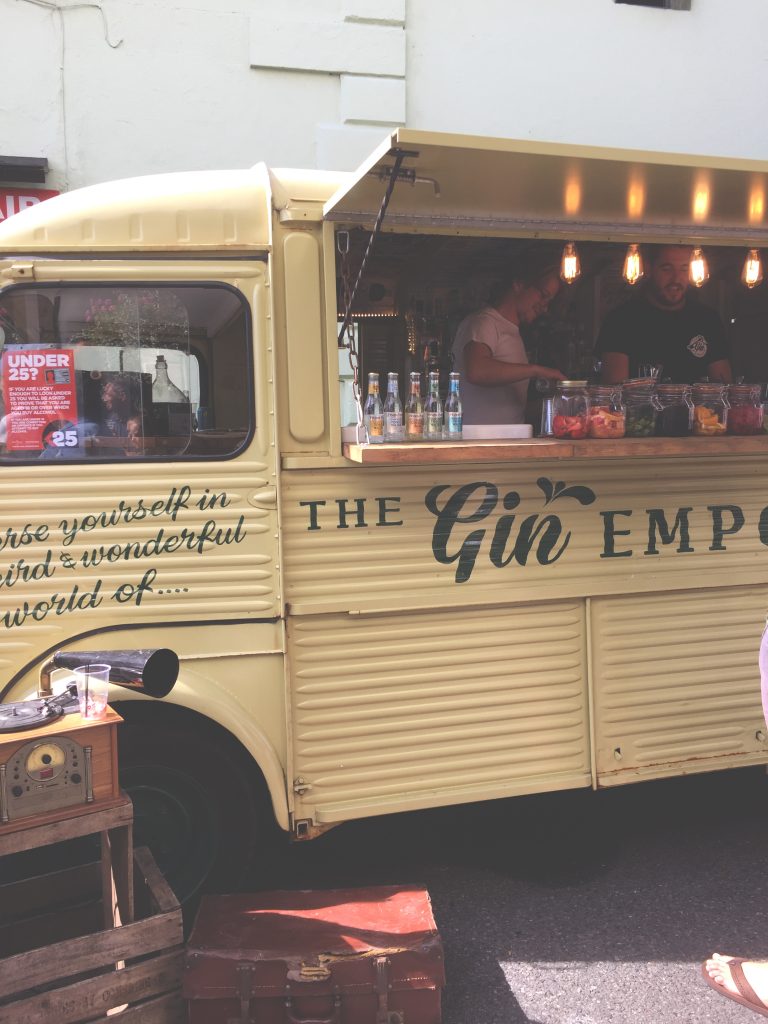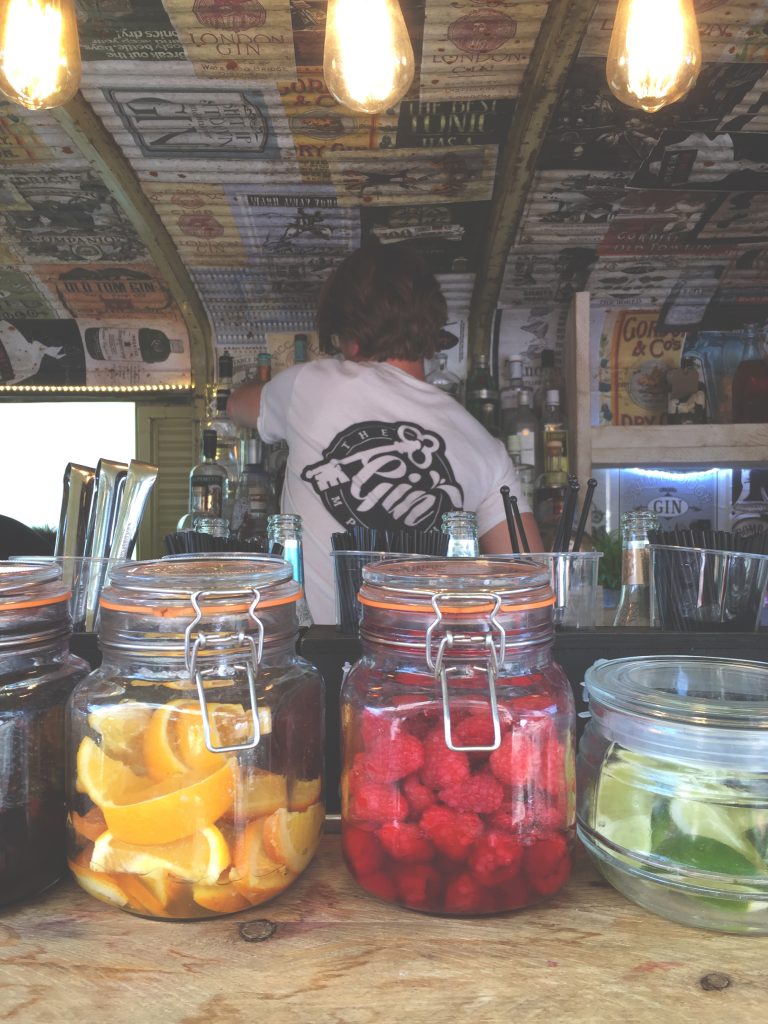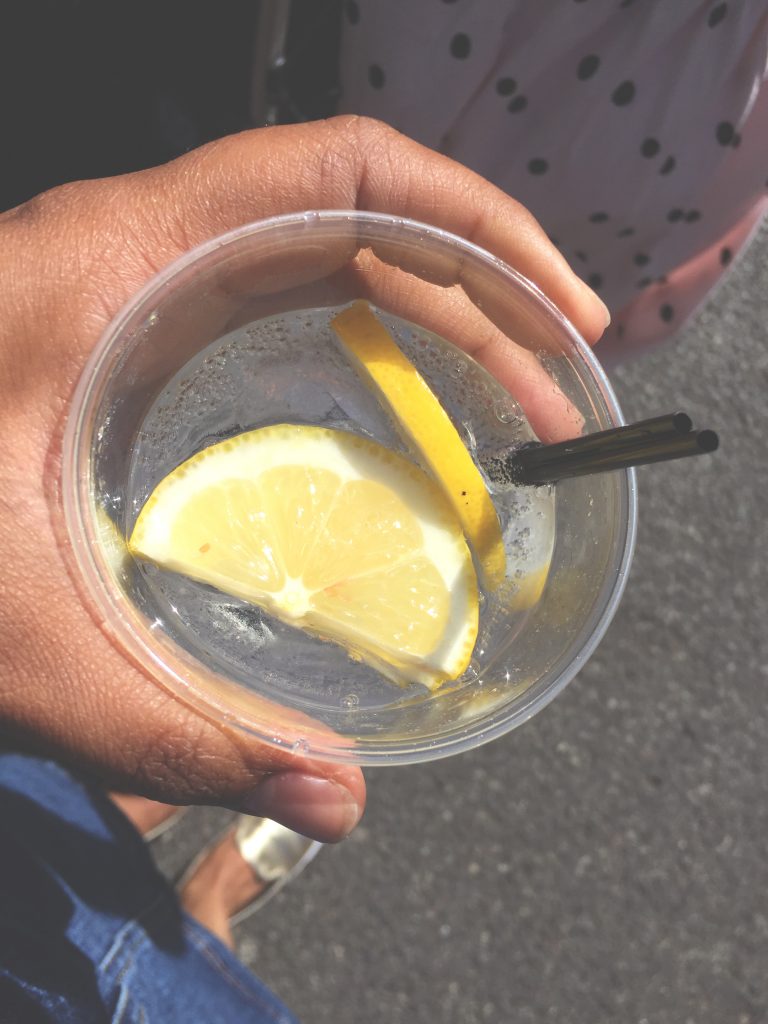 One of my favourite traders that I can never resist at a Southsea event was the Gin Emporium, and after my recent visit to the Bombay Sapphire Distillery a gin was essential. They didn't have any Bombay, but they did have a pretty large selection and were able to select a gin for me based on what I liked and they did pretty well.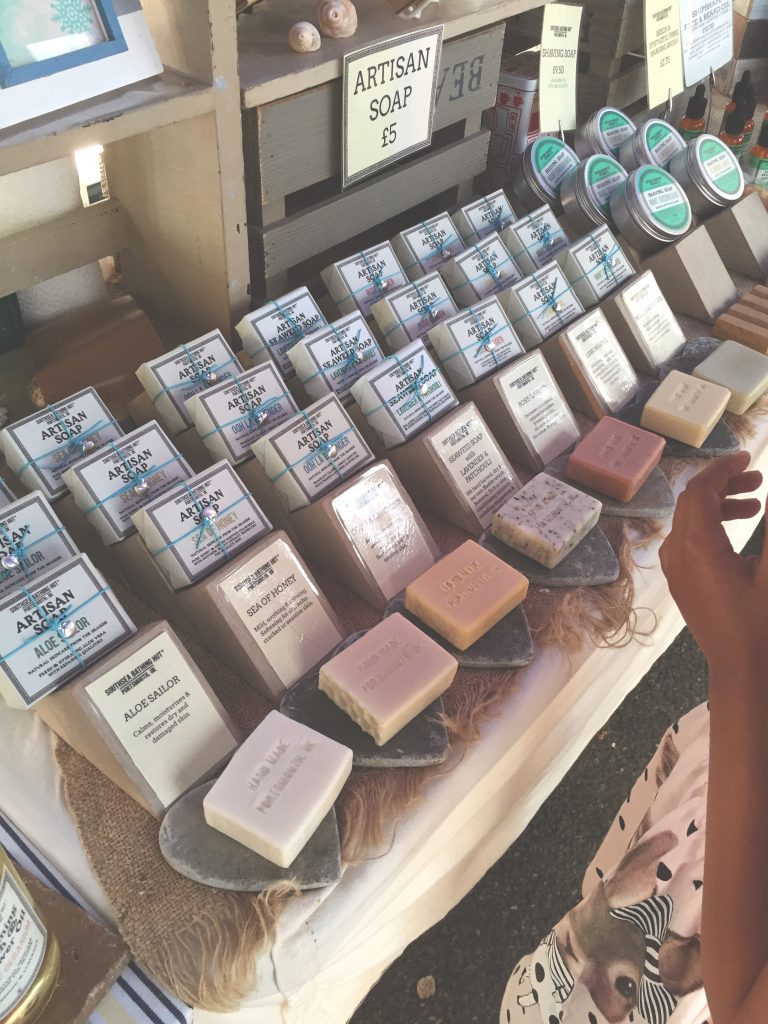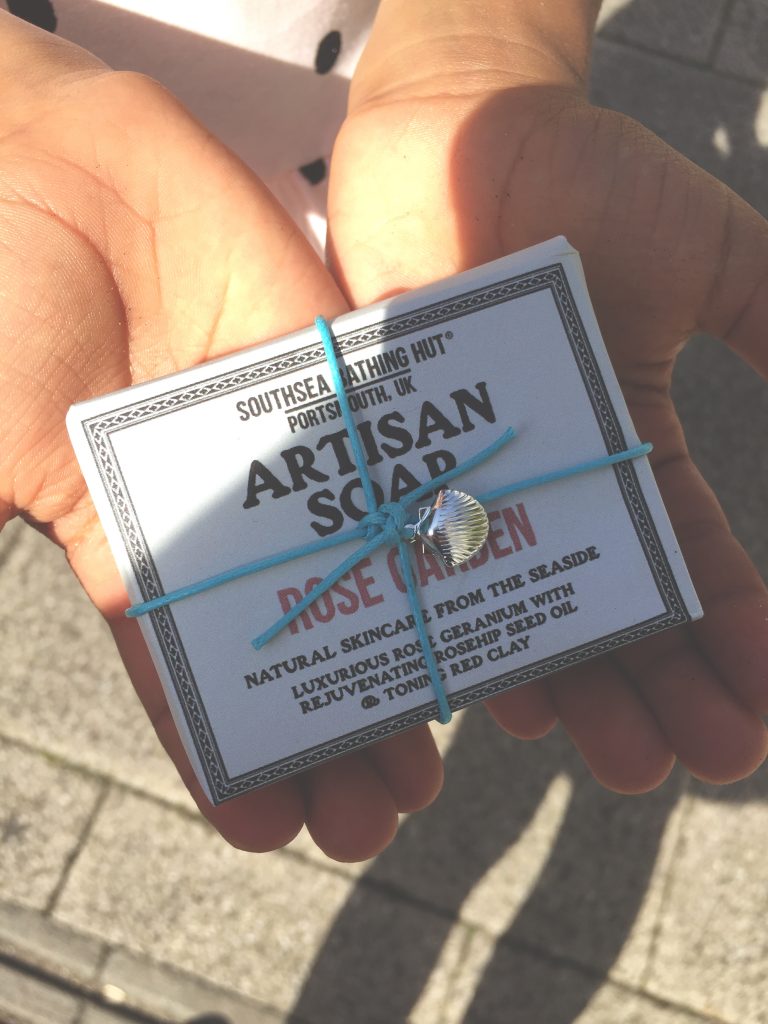 After watching a little bit of live music whilst enjoying my obligatory gin, we decided to head back to the car to go out for dinner. On our way back we stopped off at the Southsea Bathing Hut stall, and my the fragrance coming out from there was just beautiful.
Naturally my girls wanted to touch every single product they could get their hands on, and I spent most of the time rearranging everything they picked up. But what was lovely was Samantha taking the time to talk to the girls about how she makes all of her products by hand. After touching and smelling all the soaps several times the girls chose the Rose Garden Artisan Soap.
For dinner we headed off to 6oz Burgers, after all, we share the same birthday week so it would have been rude not to! Naturally I was indecisive on what to choose to eat, so I went for two sliders (house and chilli) with courgette fries, plus halloumi fries. The girls had a classic and my husband had the smoked sausage burger which didn't last long!
We did have dinner quite early, so were fortunate enough to have most of the top level to ourselves with our girls who can be a little noisy at times, but whose kids are not every now and then?
It truly was a perfect family afternoon for us out and about in Southsea. As soon as we got home we crashed on the sofa and it was an early bed for the kids.