Trying out new places to eat and drink in Southsea is definitely one of my favourite things to, so when I was invited to The Scarlet Tap's opening night it was an opportunity I didn't want to miss.
The Scarlet Tap is located on Palmerston Road, previously Slug and Lettuce. I have previously been to Slug, for lunch and also evening drinks so it was lovely to come back and see how it had all changed.
The outside of The Scarlet Tap is right up my street, I love the black and white. When I arrived I was greeted by a friendly member of staff who had a champagne bucket with lucky dip selection for meals. To enable the kitchen team to get a good experience of cooking a range of dishes from the menu, but more importantly allowing customers that evening to try something they wouldn't necessarily order, which I thought was a great idea.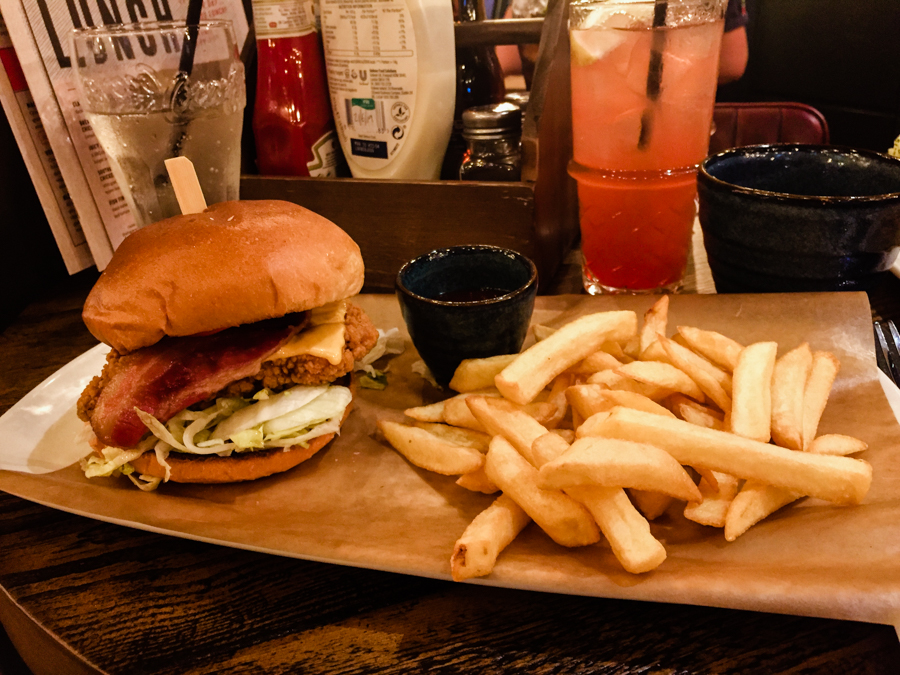 My lucky dip selection was the buttermilk chicken burger with bacon and cheese, and I was pretty pleased with that. It probably isn't something I would usually order from the menu, but I was more than happy to try it and I wasn't disappointed. The burger was fairly generous and had a good portion of cheese and bacon on top. Safe to say I finished the lot.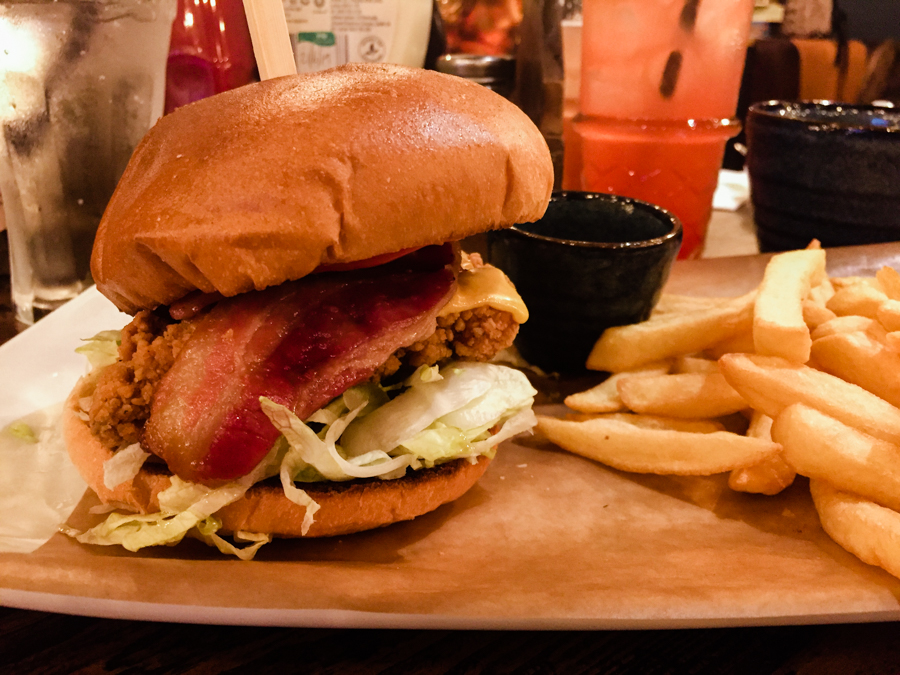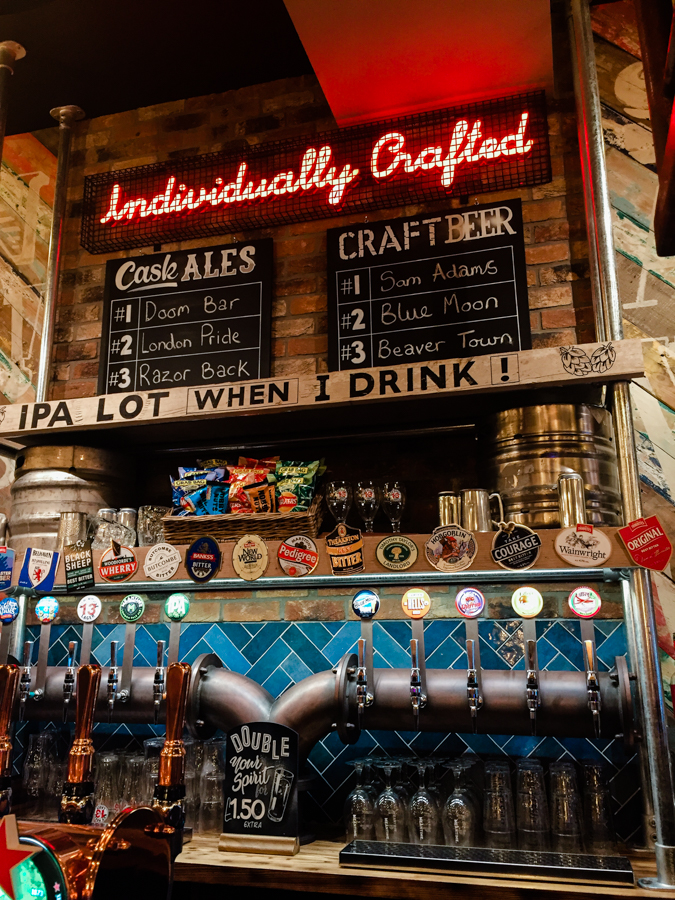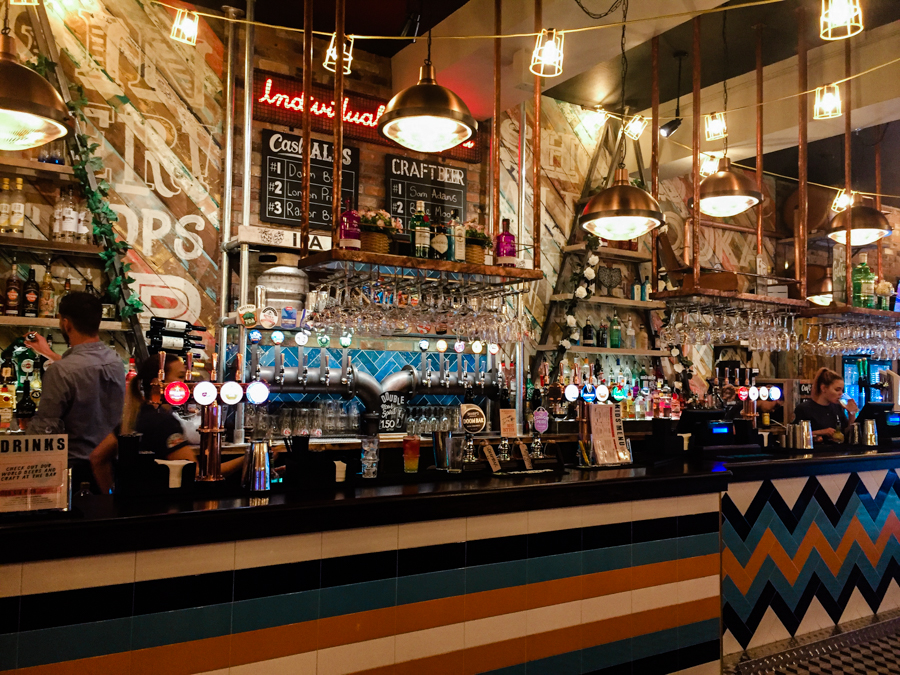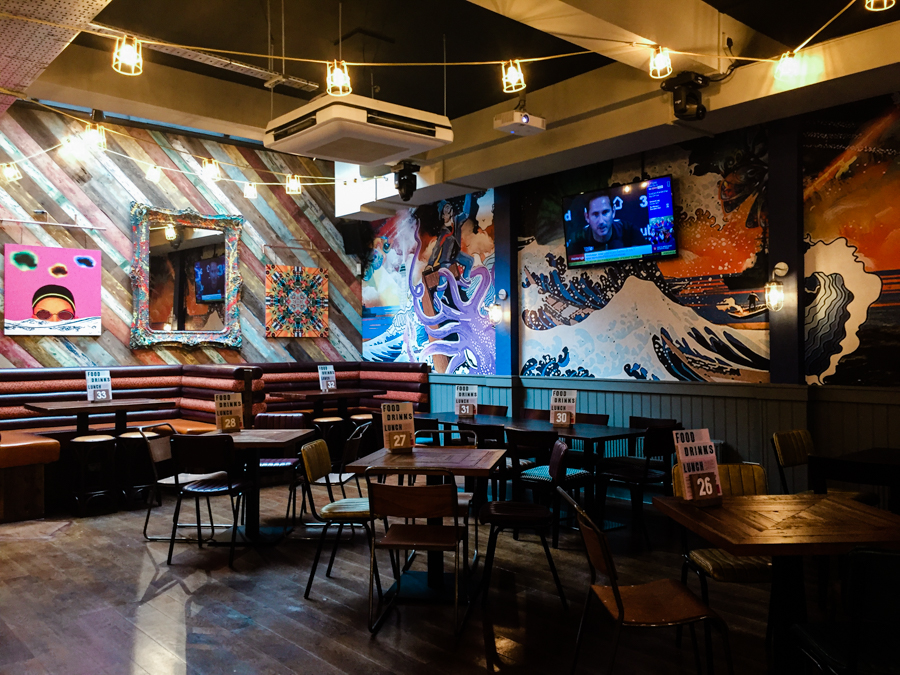 The interiors of The Scarlet Tap is quite quirky and rustic in places, with some very jazzy geometric tiles around the bar, suspended copper wine glass holder, neon letter lights, and also some scaffolding style shelving at the back with pretty flower garlands. Hanging from the ceiling in part of the dining area were lanterns, which I loved and would like to have in my garden please.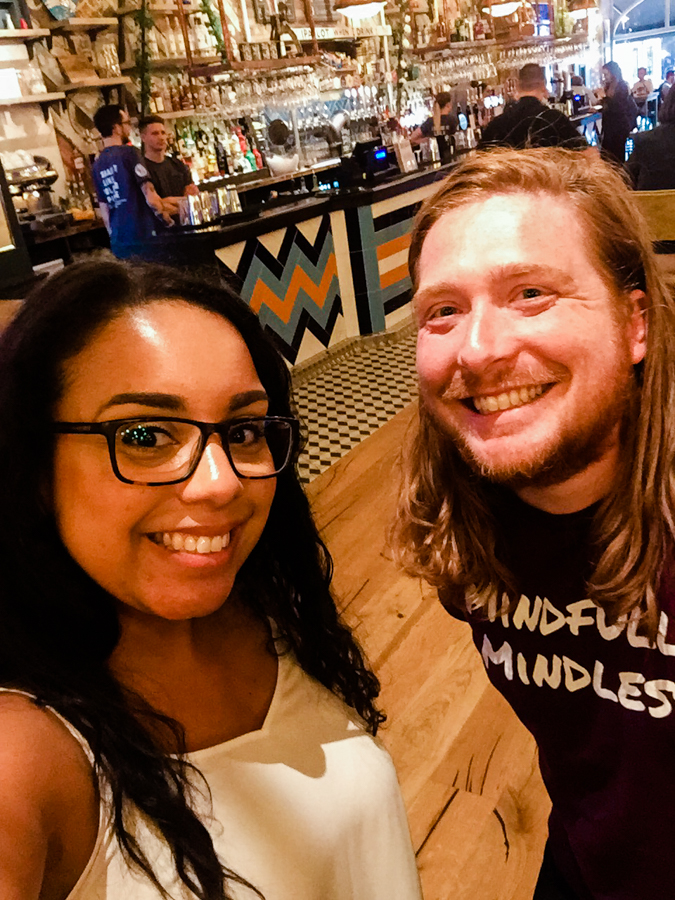 Fellow Pompey blogger, Mike Douglas met me at the opening so it was lovely to catch up and try some of the cocktails off the menu. I had my first ever Singapore Sling! Cannot believe it was my first. It's definitely a cocktail I am going to have to have again in the future. Lush.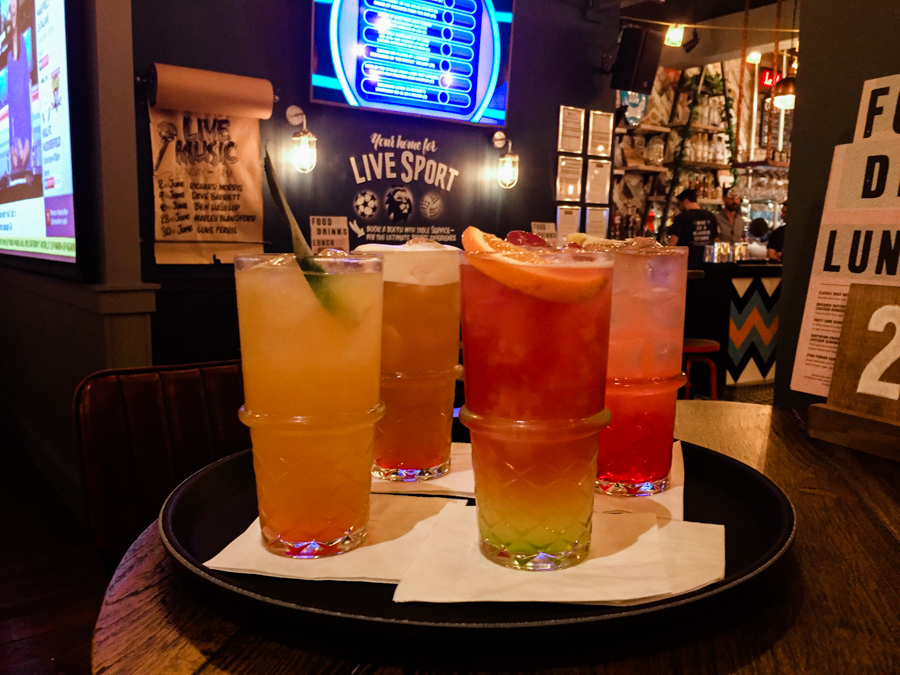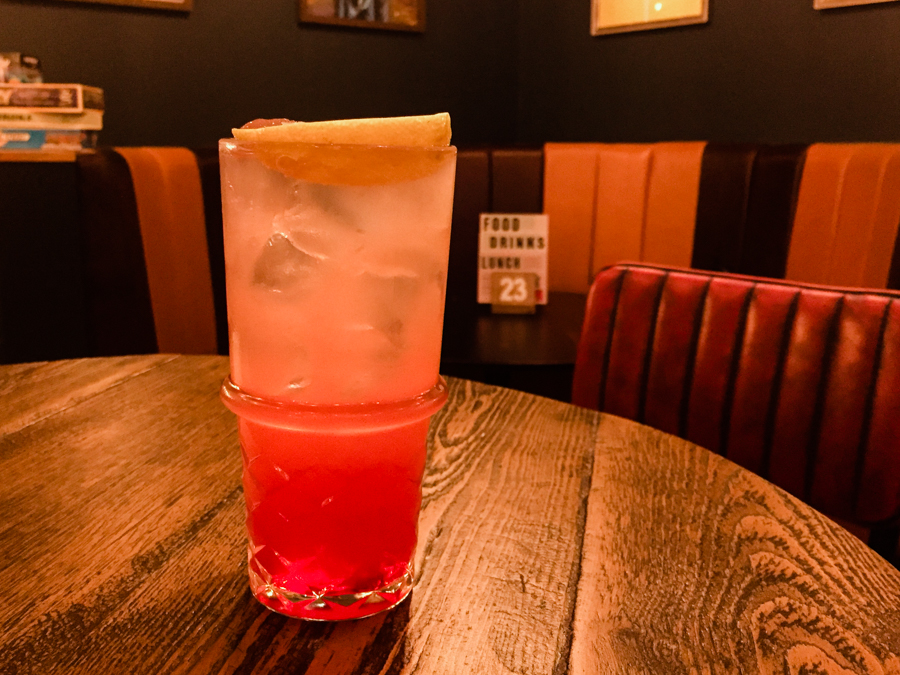 The staff were incredibly friendly and helpful. I love my hot sauce with pretty much all my food, including breakfast (where possible) so I had to ask for some spicy sauce for my food and the lady who served us asked the kitchen what they had available and brought me something just to my taste, which was great.
I really enjoyed the new bar, the food delivered, cocktails were great and they play sports on the generous amount of TV screens, which I know would keep my husband very happy.
Charlotte x
Disclaimer – complimentary meal in exchange for the review