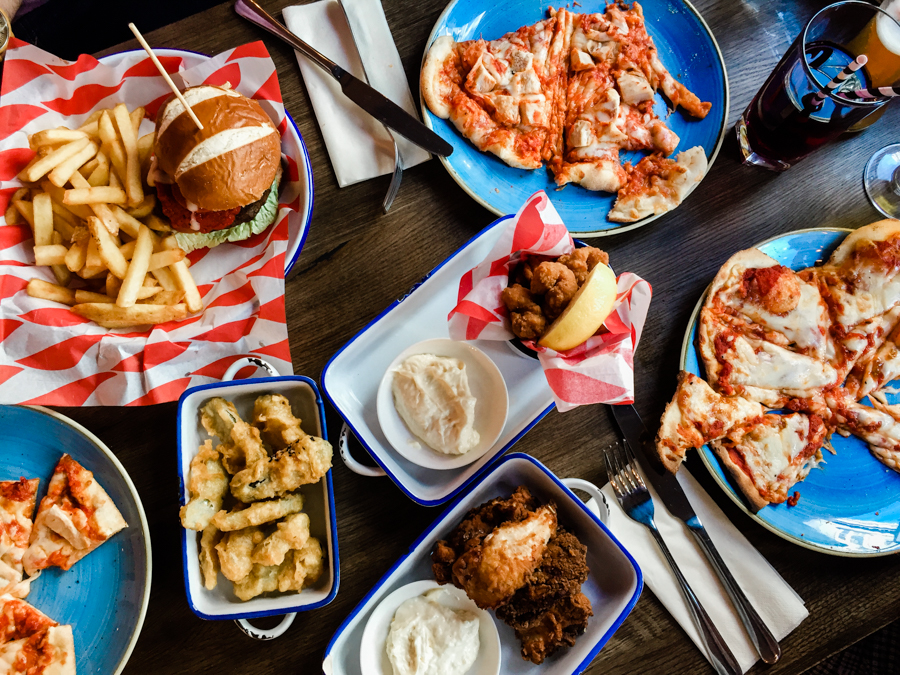 As a family we enjoy going out for dinner or lunch. It's nice for us to sit together after being out for the day or afternoon and enjoy a treat, and after being invited the The Village Guildhall to try out the new bar and menu I thought I'd try and bring the whole family and the team only too happily obliged.
The Village Guildhall is placed on the corner adjacent to Starbucks and right in front of New Theatre Royal. It's not far from commercial road, the train station, and easily walkable from residential parts of town. Also a great place for a pre or post-theatre meal. Not forgetting in the evening for drinks.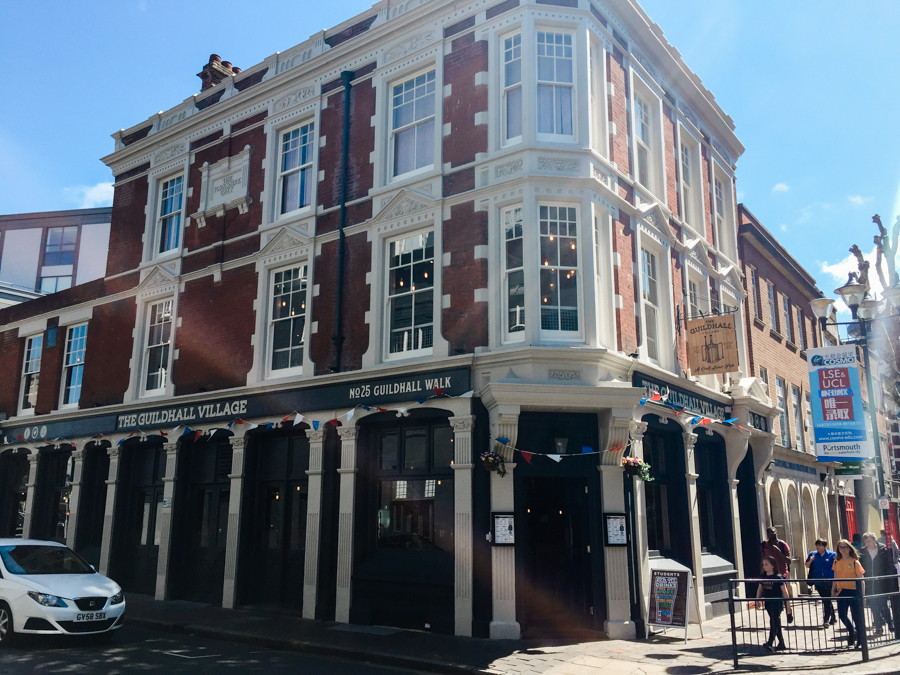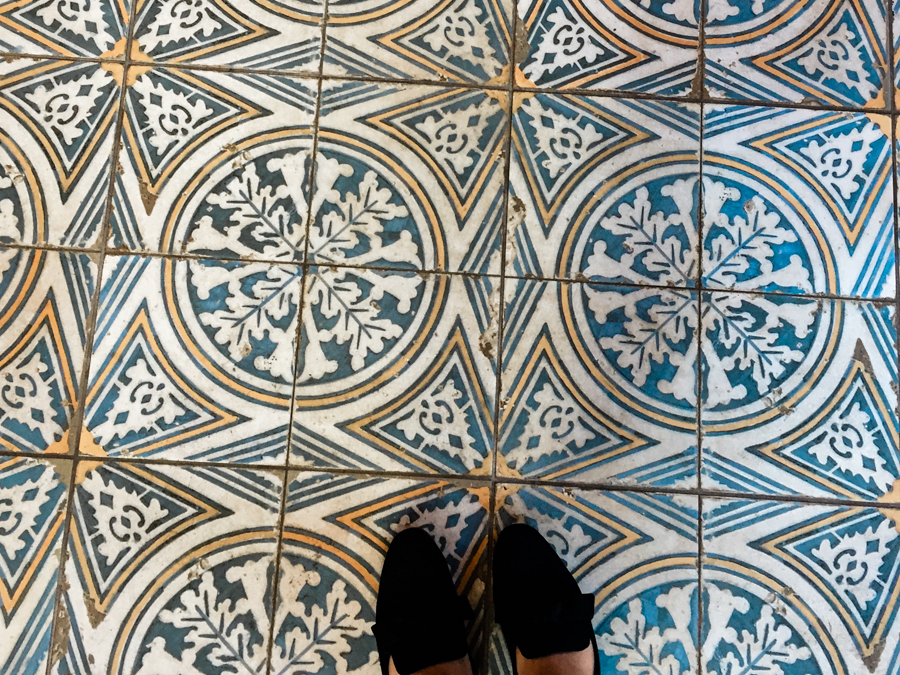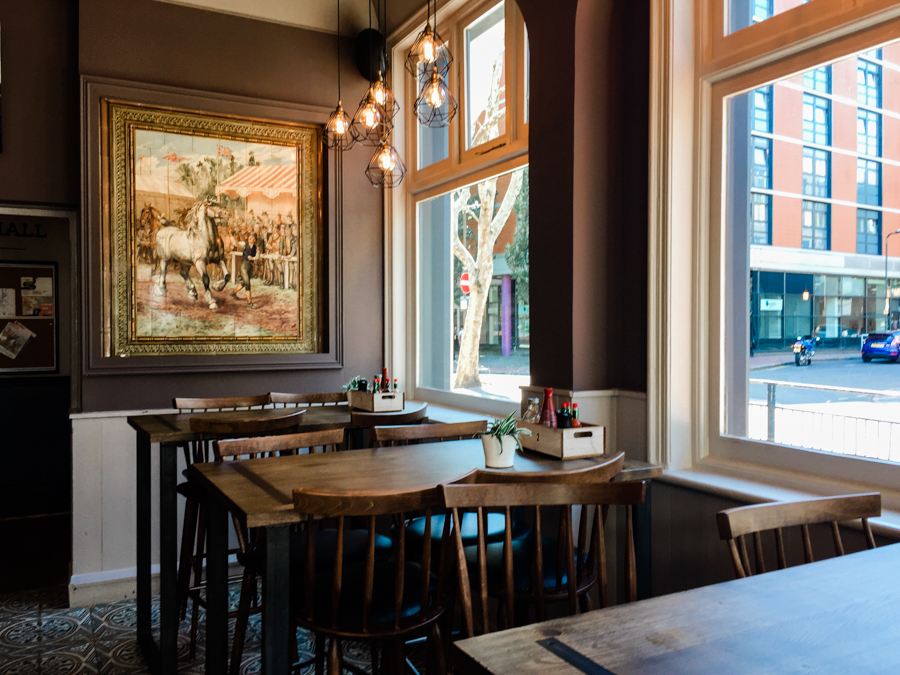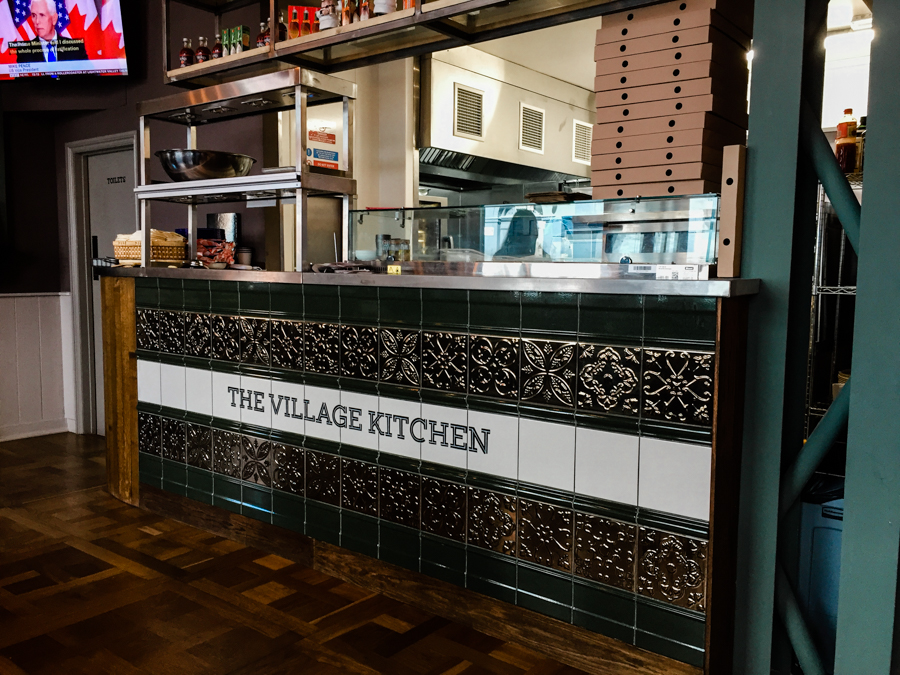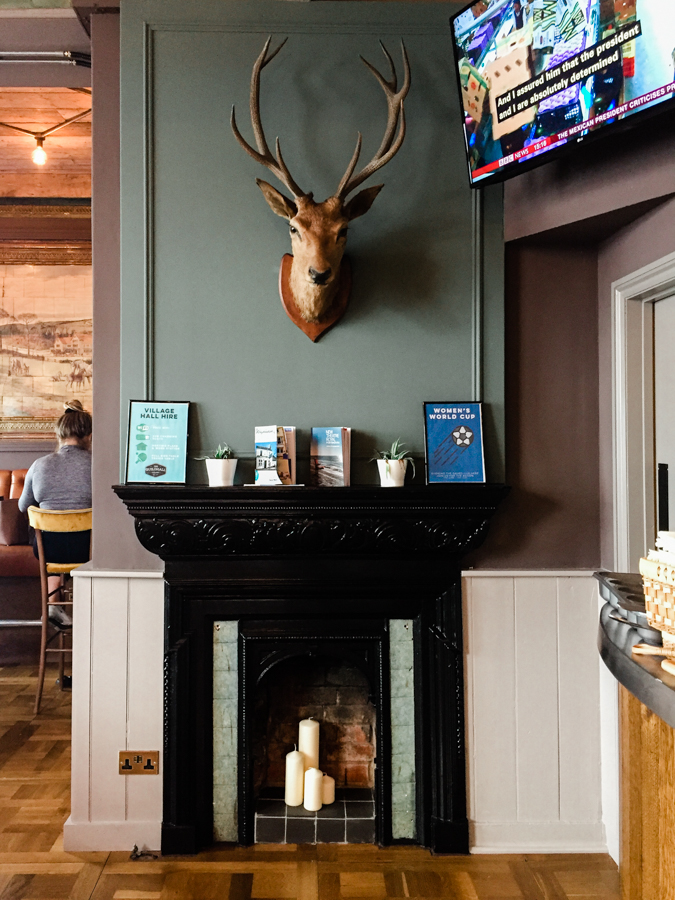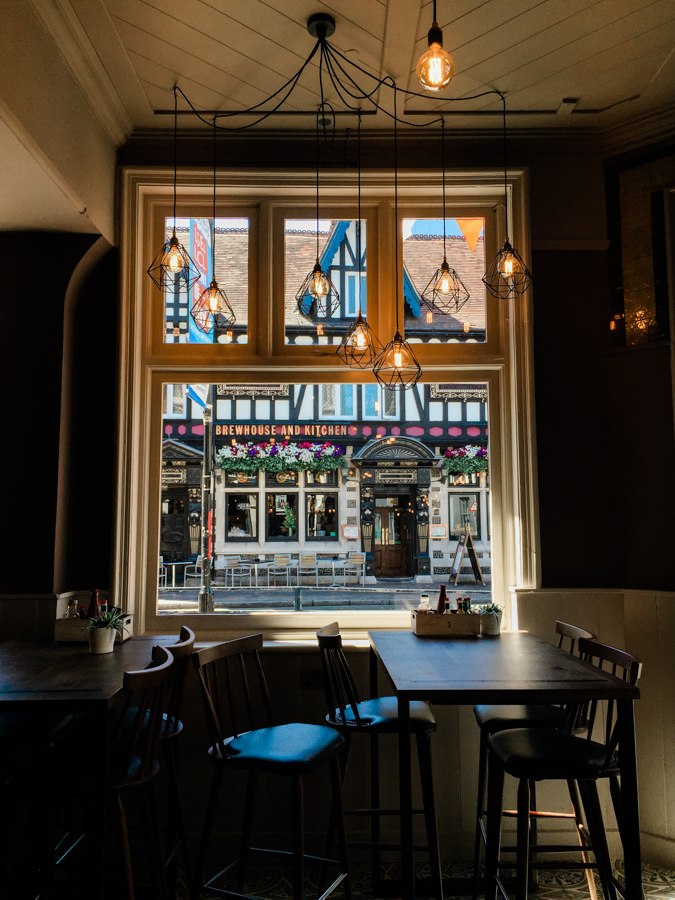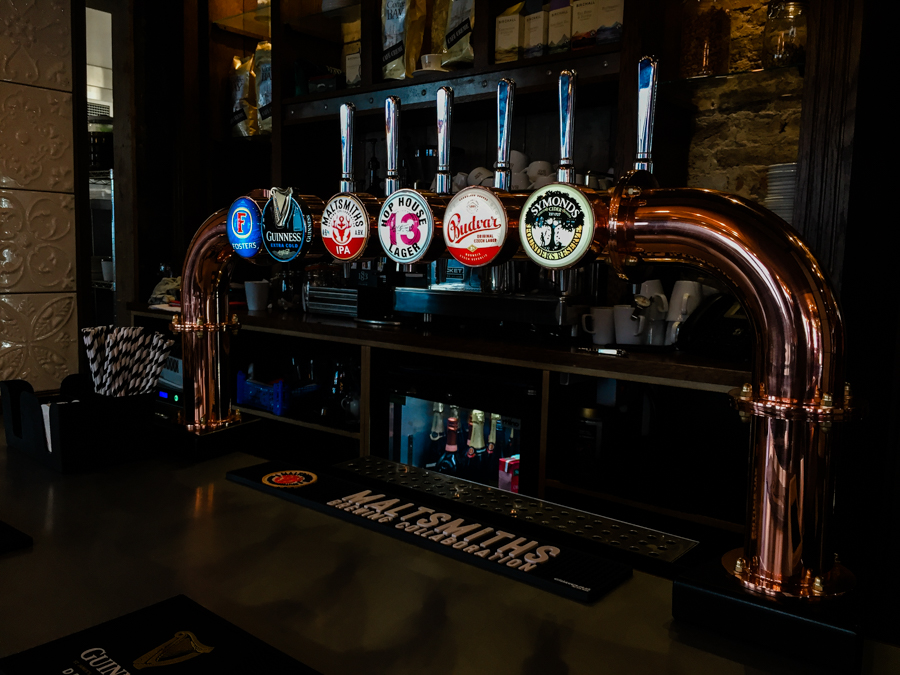 When we arrived I was really impressed with the interior. I do love a good floor tile and pendant lights, and it just had a great feel too it. There was a little homage to the age of the building, keeping the fireplace on view an some of the artwork on display. It was a great atmosphere and aseptically pleasing.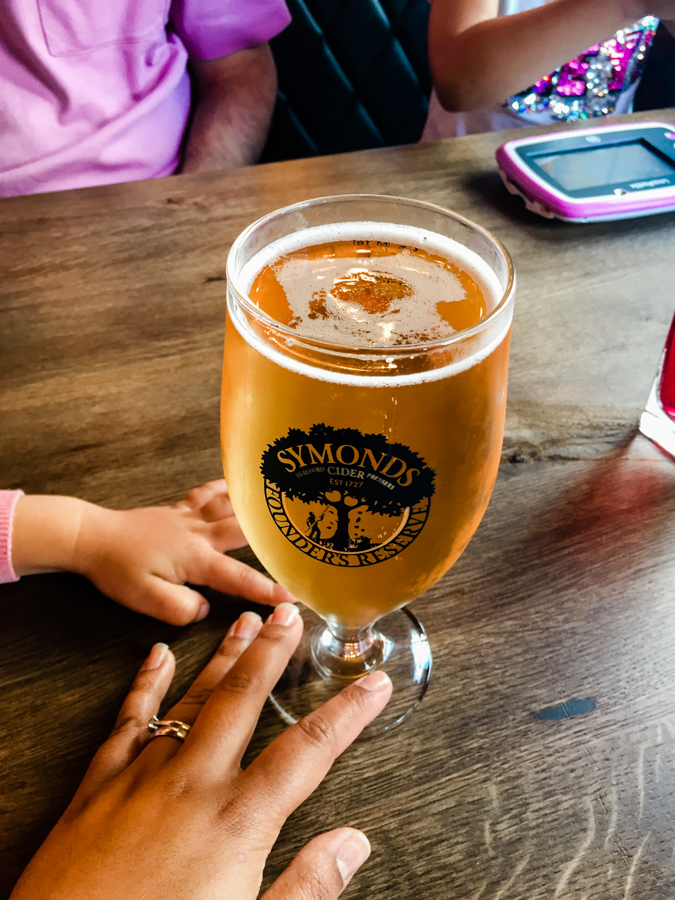 The first thing I ordered was a cider, it was a sunny day and you cant go wrong with a pint of cider. The husband ordered a Blue Moon and the girls had J20's.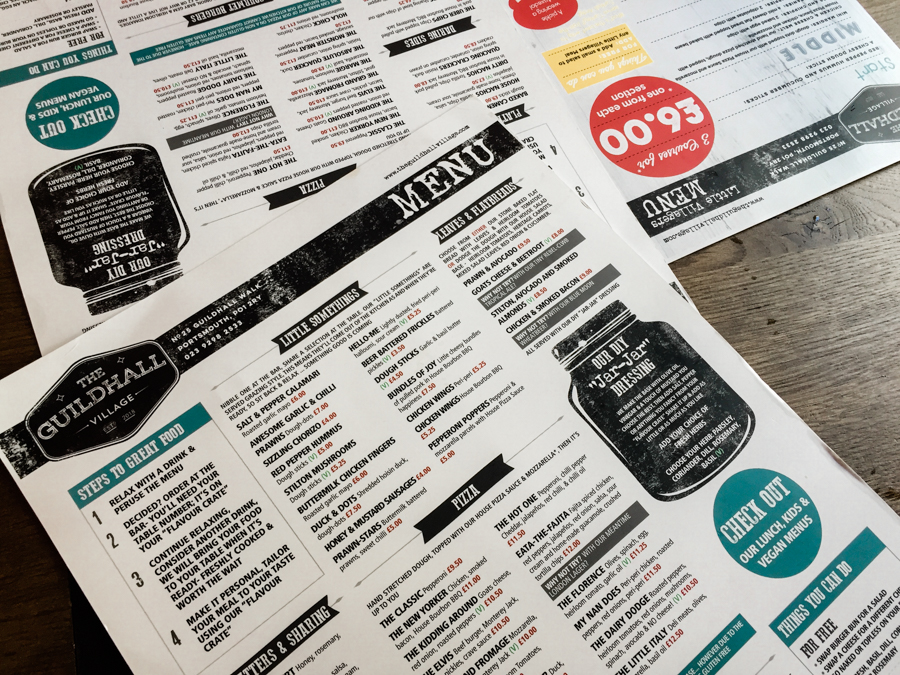 Looking through the menu there was one dish that jumped out at me that I just had to have – beer battered frickles! Now I know this is an acquired taste, but I absolutely love gherkins and this dish is insane. I first found this dish at the Southsea branch and was delighted that they were on the Guildhall menu. Knowing I was ordering these I based the rest of my meal around this, I was feeling the small dish vibe as I don't think I could have handled a regular meal and frickles on the side. So I ordered salt & pepper calamari and buttermilk chicken finger along with my battered pickles and it was lush. I love a little DIY tapas, and this style of eating really suits me at the moment. I love it.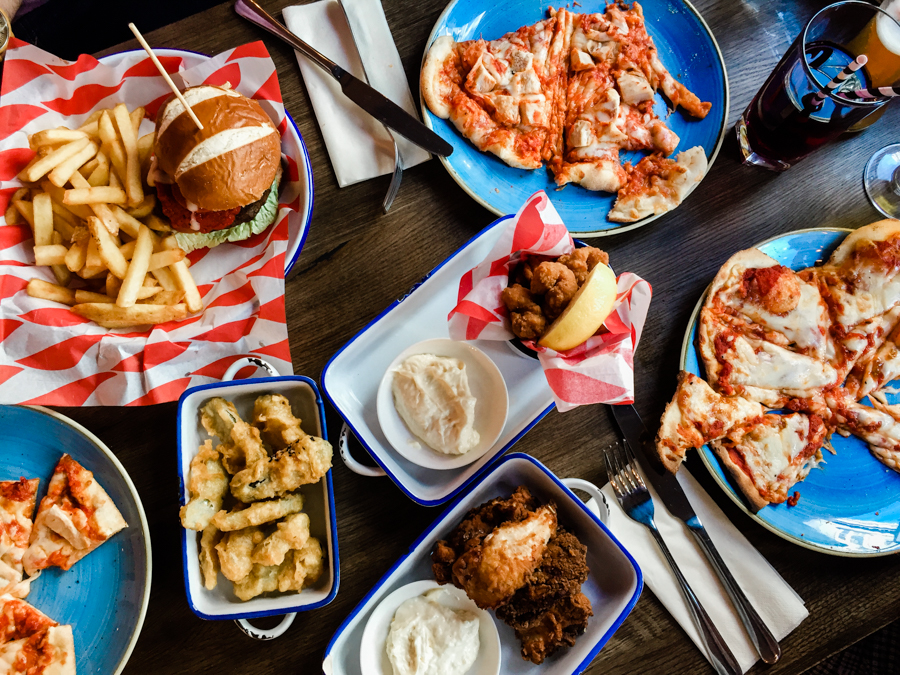 My husband ordered the pizza burger and the kids ordered from the kids menu which included a starter main and ice cream.
The girls absolutely devoured their main and and starter and I was really impressed with the plastic cutlery provided for the littlest one to eat with.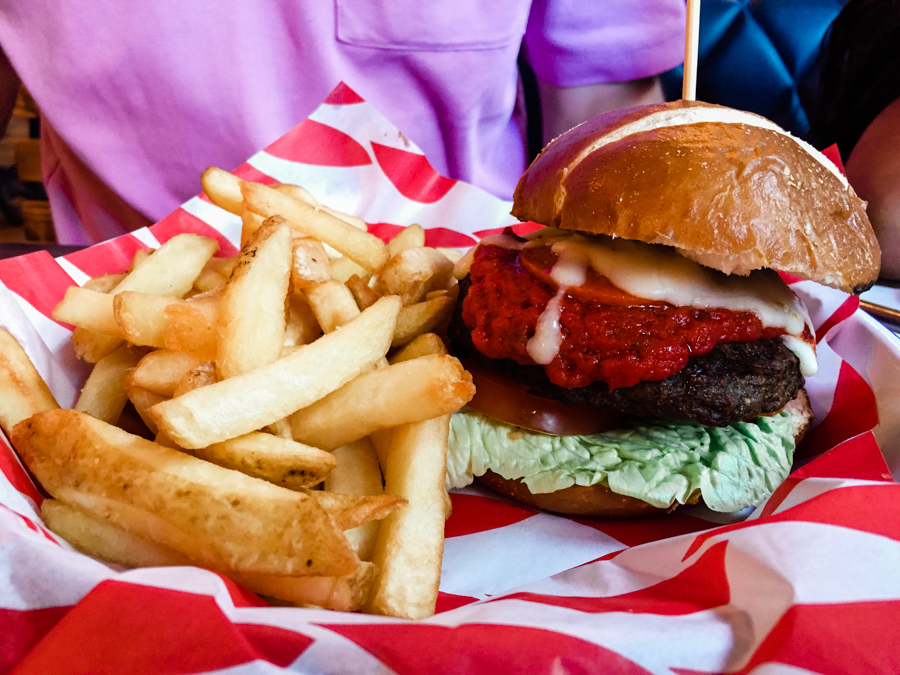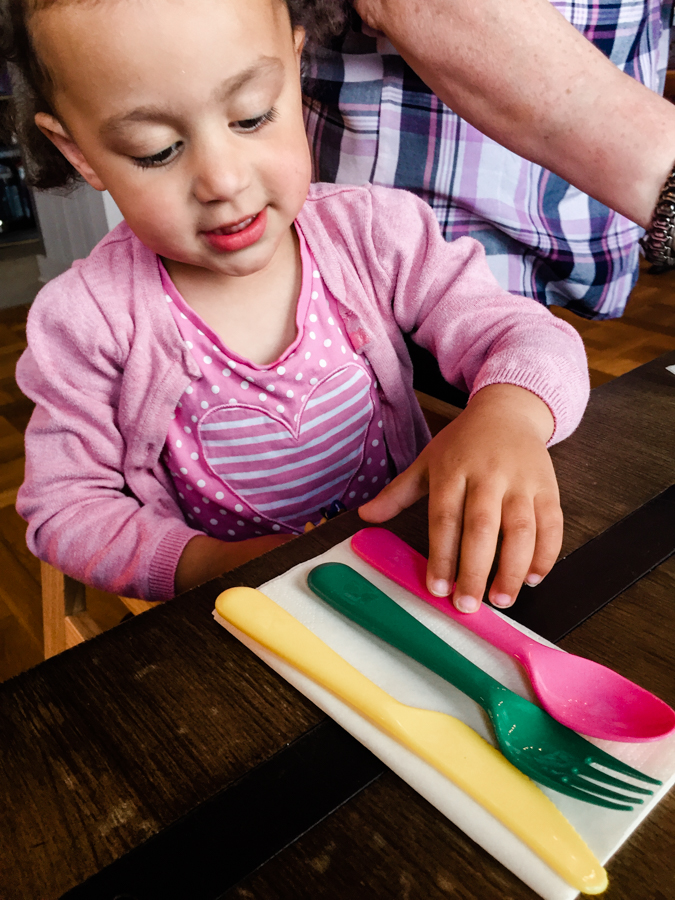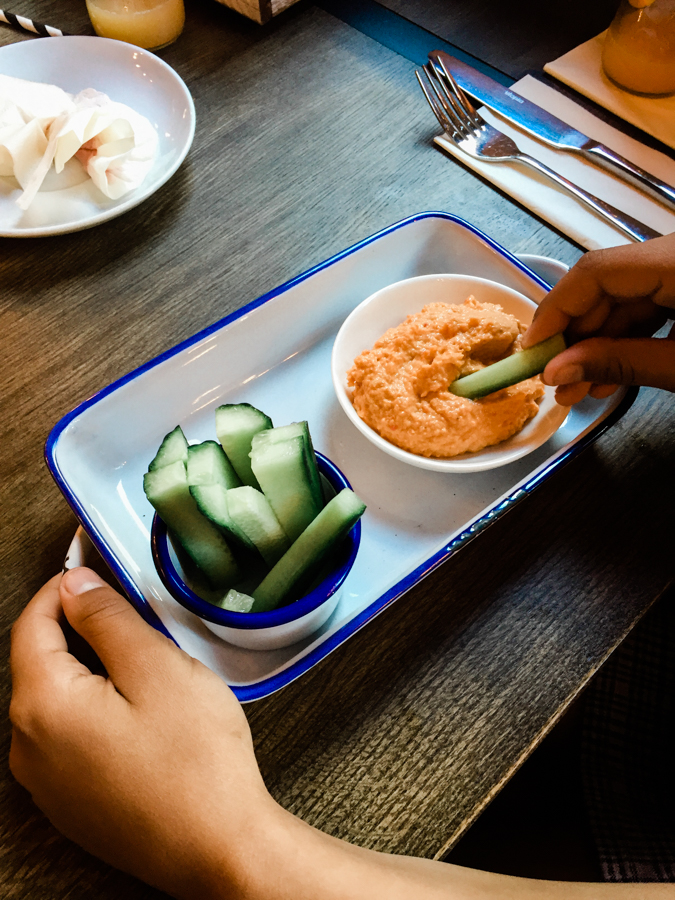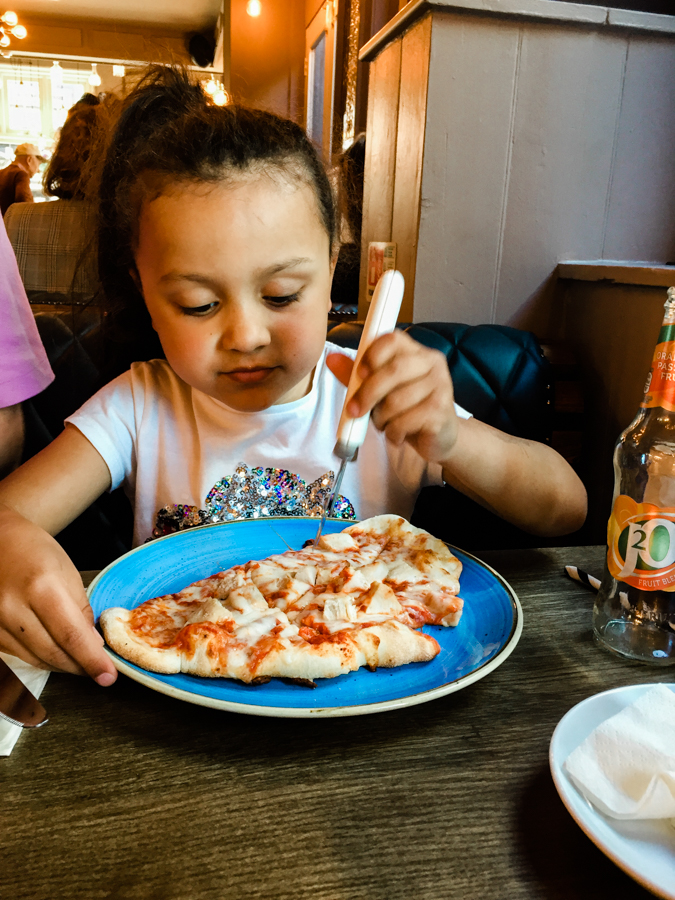 For dessert, me and the girls had vanilla ice cream, and the kids portion came in a cute enamel espresso cup. My husband ordered the cookie ice cream sandwich was covered in chocolate sauce and was demolished pretty quick.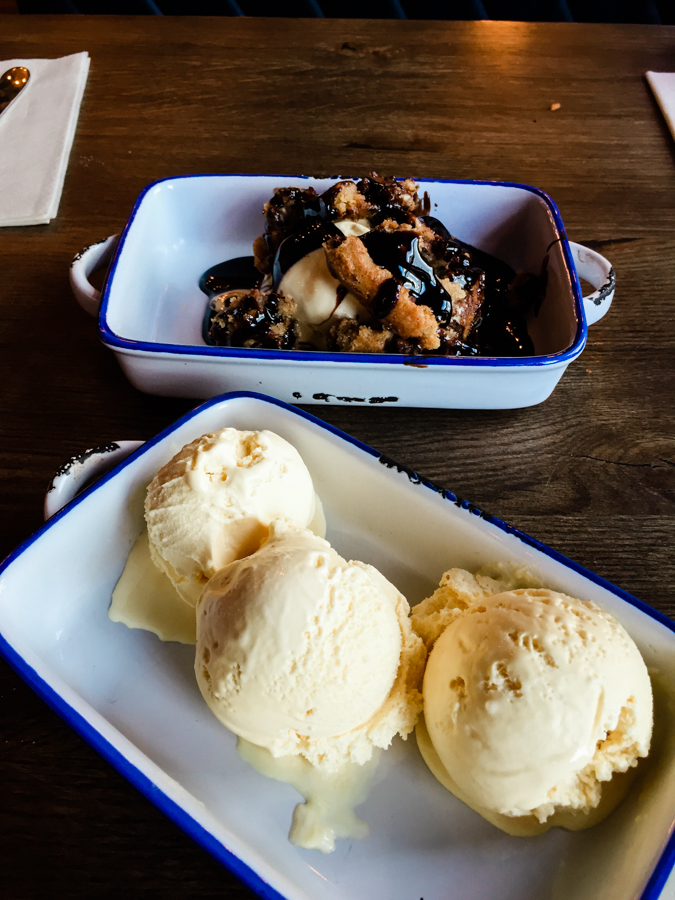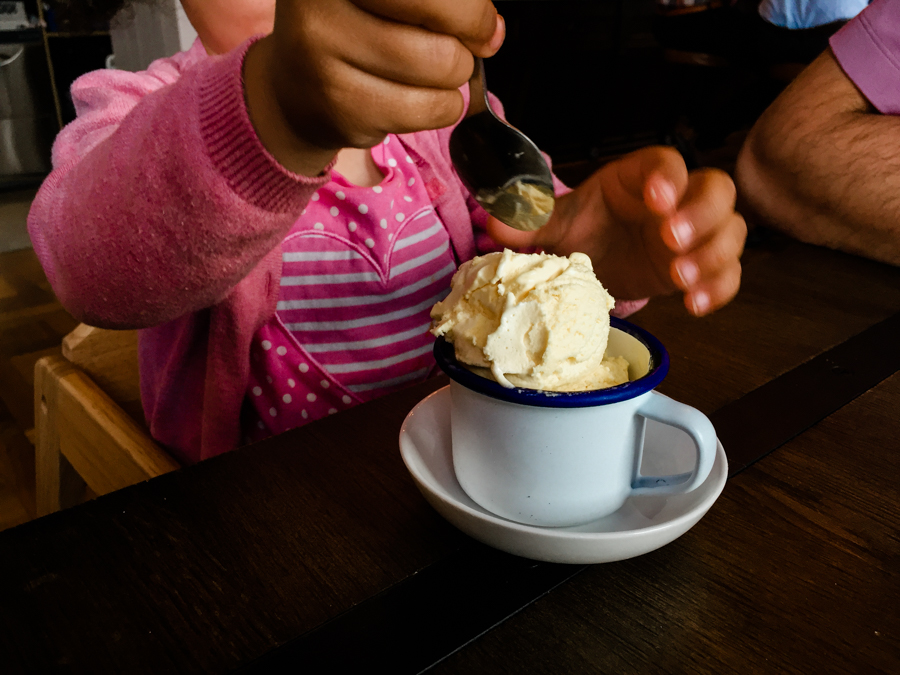 The kids really enjoyed their meal and it was a really pleasant experience. Jo the bar tender was fabulous and was so friendly with the kids.
Charlotte x
Website: www.theguildhallvillage.com
Disclaimer – complimentary meal in exchange for the review