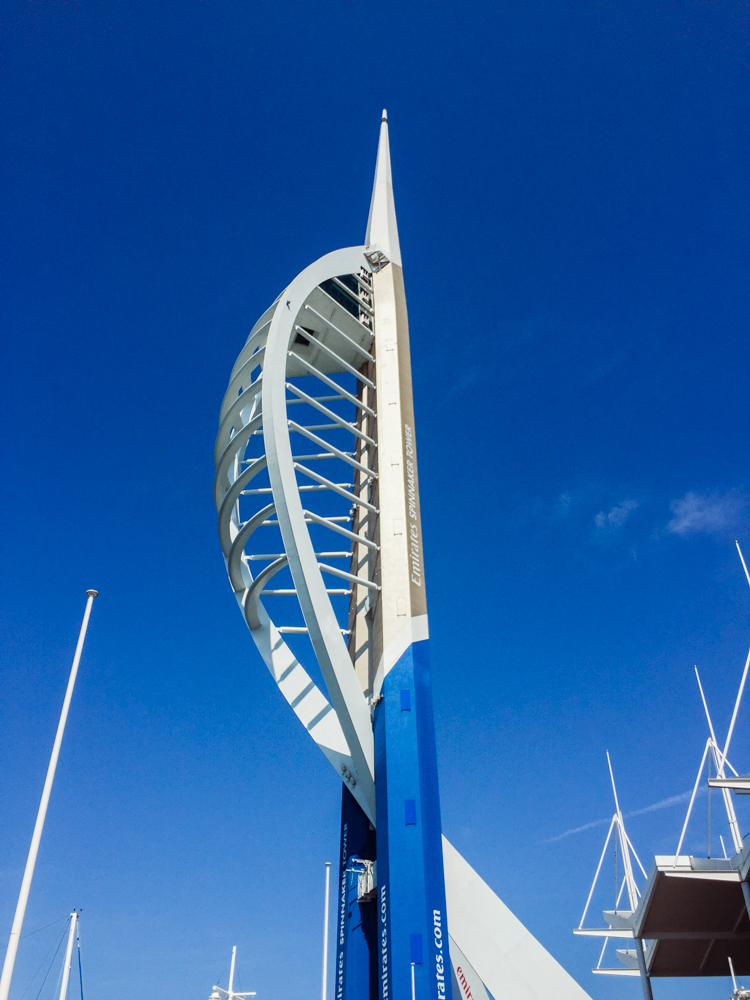 As a family of 5, we do love to get out of the house, explore and have fun and this summer we had the pleasure of being invited to the Spinnaker Tower. Being right on our door step, it was a great family win for us.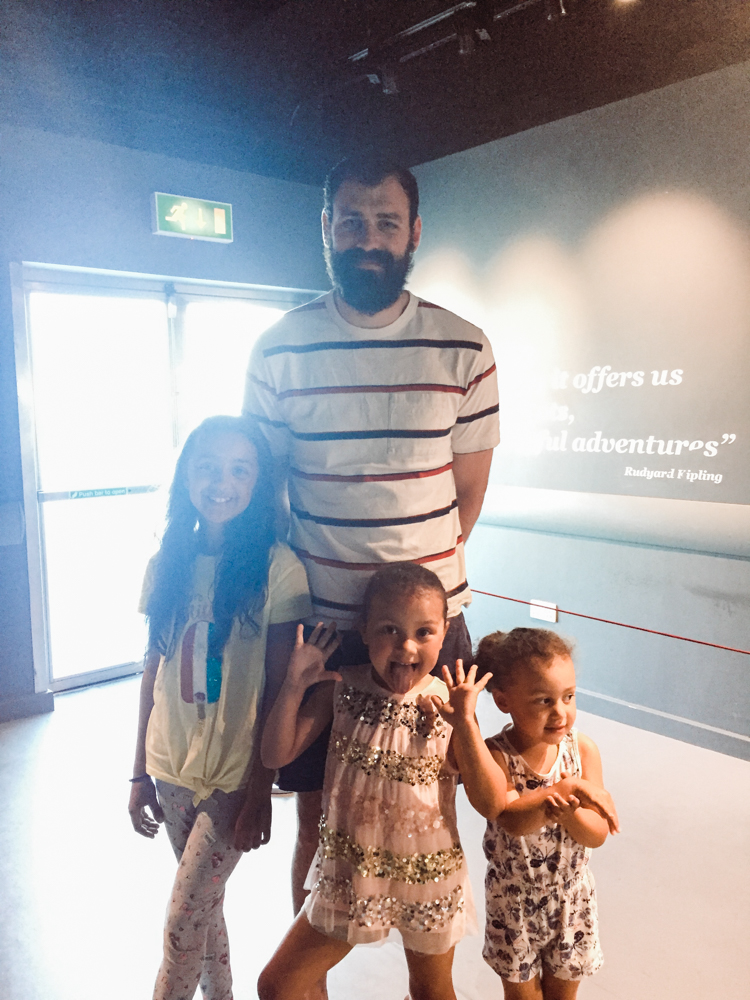 When we arrived at the tower we were greeted by really friendly staff and given 3 activity packs for the girls to complete during their visit. To make our way to the tower we got into the lift straight to the viewing deck. There was a really lovely member of staff attending the lift that shared so much insightful information and was very engaging with the kids.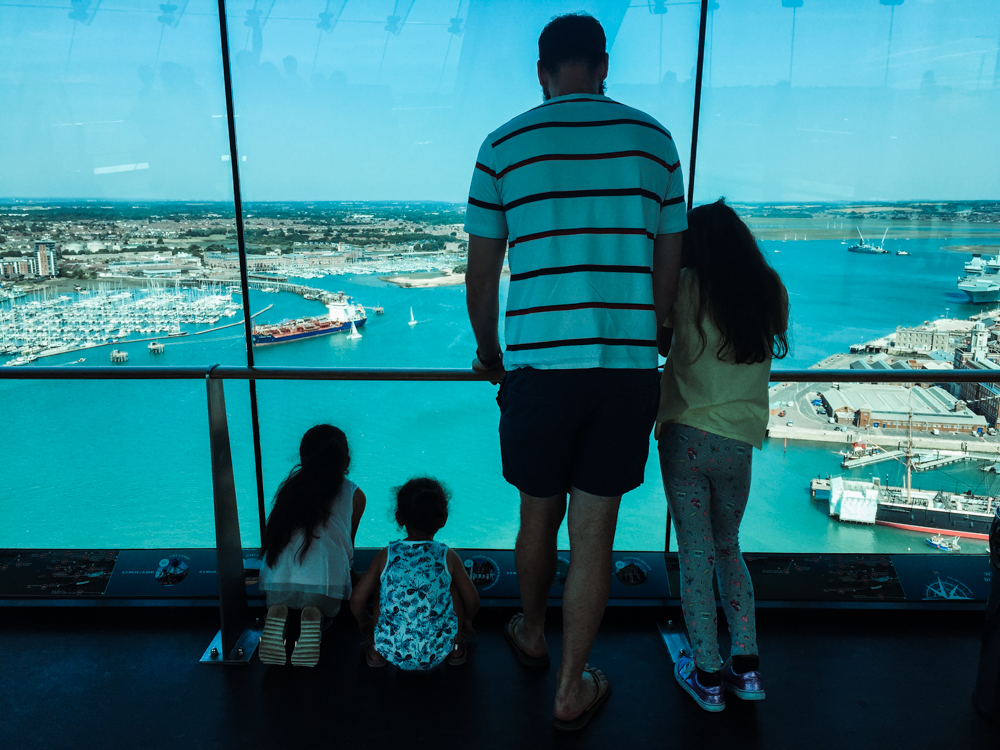 As soon as we got to the viewing deck the girls just ran to the windows instantly, hands pressed against the glass "look over there mummy". So cute. We looked around the full viewing deck pointing out everything we knew and looking at the notice signs too, filling in the blanks.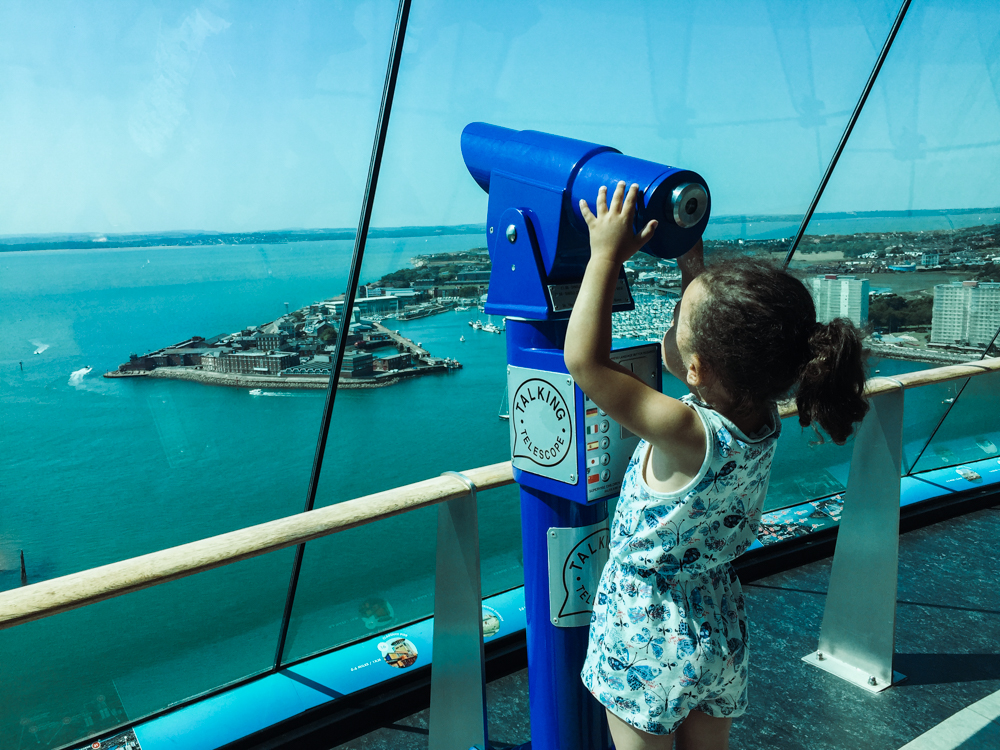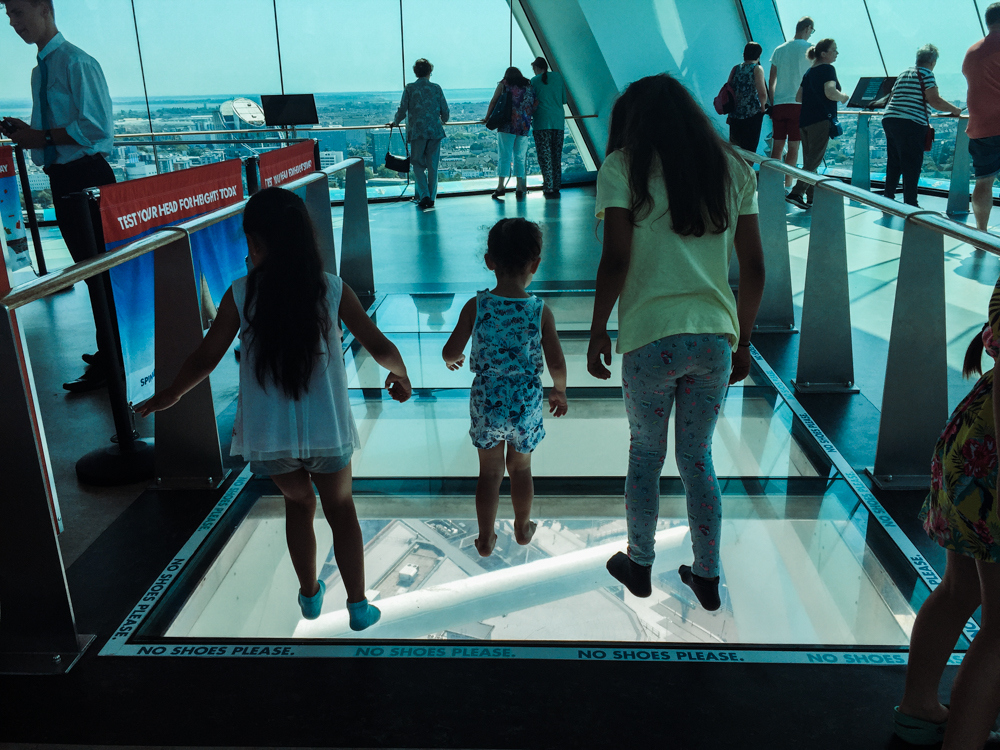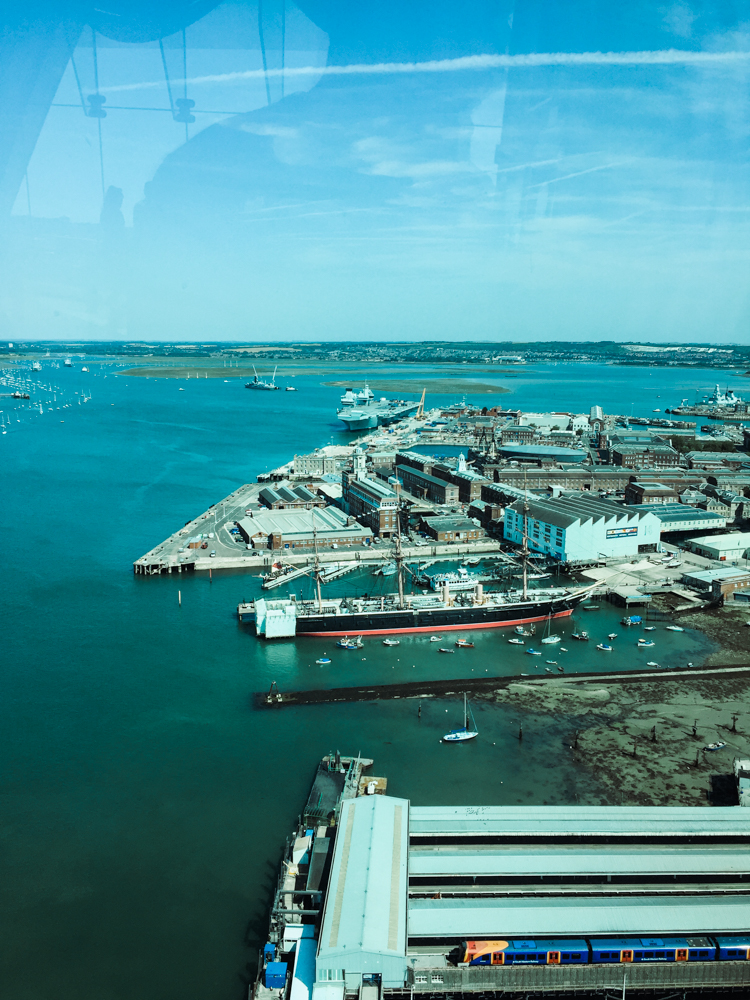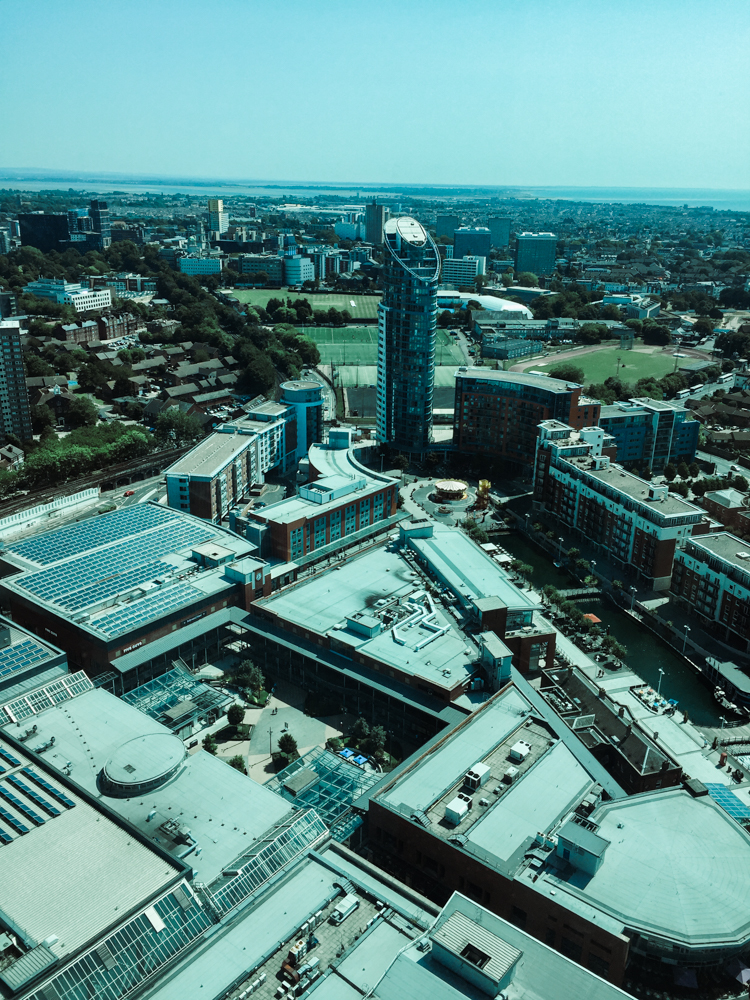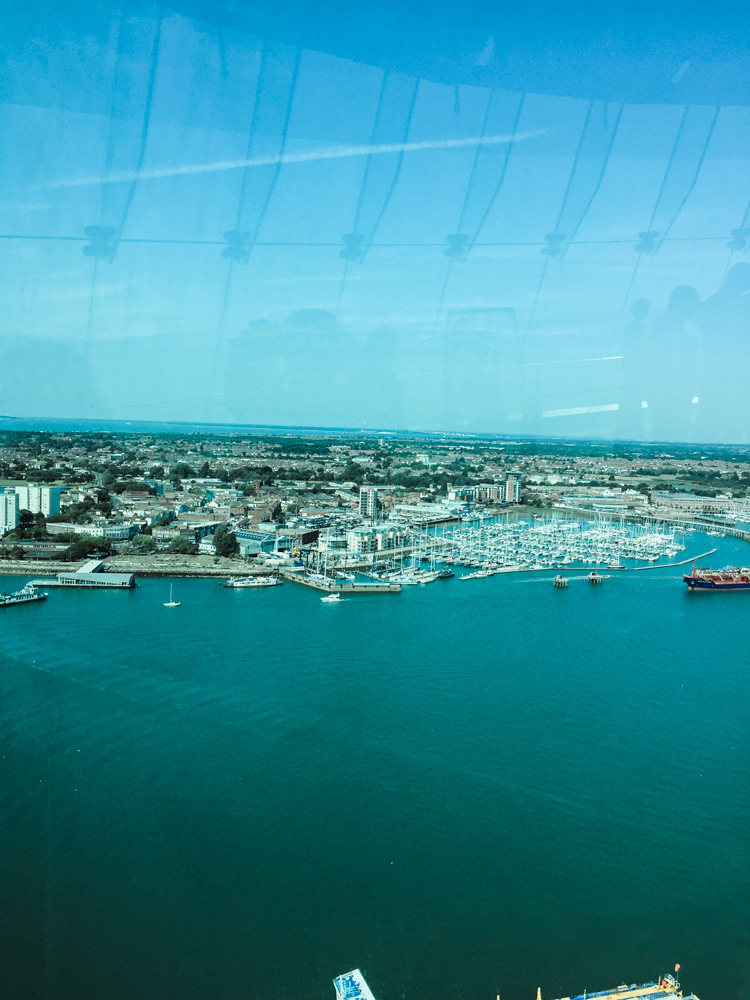 The girls loved seeing so much of the Solent and everything around. The looked through the telescope and ran across the glass floor. I can never understand how kids are so fearless. Seeing the ground all that way beneath us didn't seem to bother them at all. Me on the other hand… well it took me a while to let go of the railing!
After enjoying the viewing deck we went up to the top, to this little garden that was really cute. There was a lovely little flower wall, deck chairs and it was just so lovely to see everything from such a hight.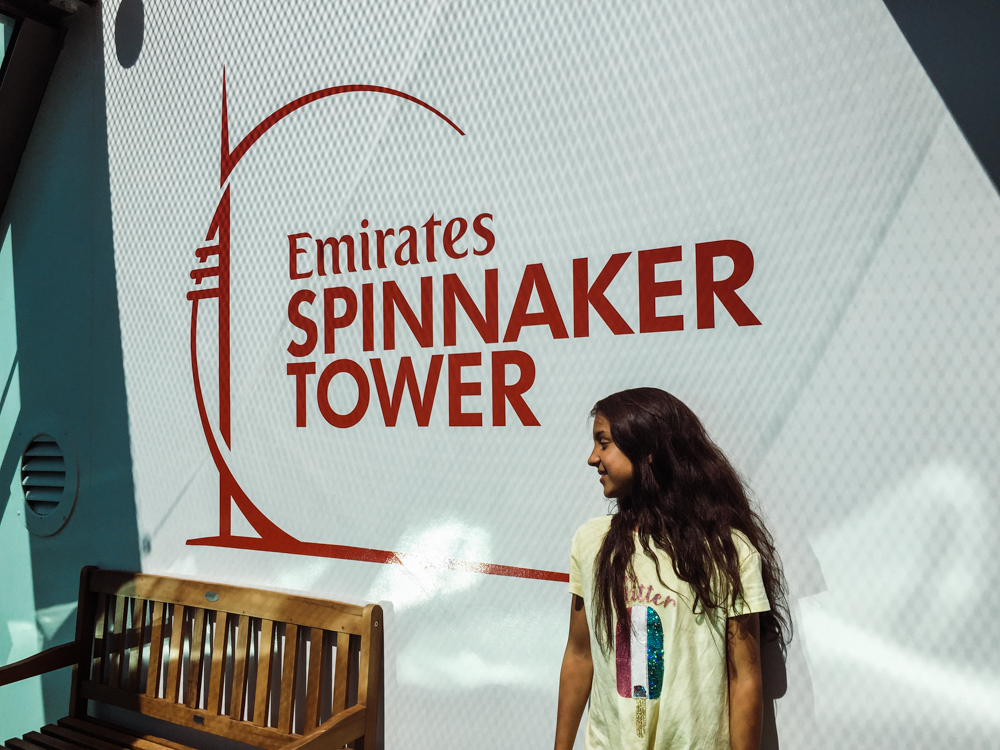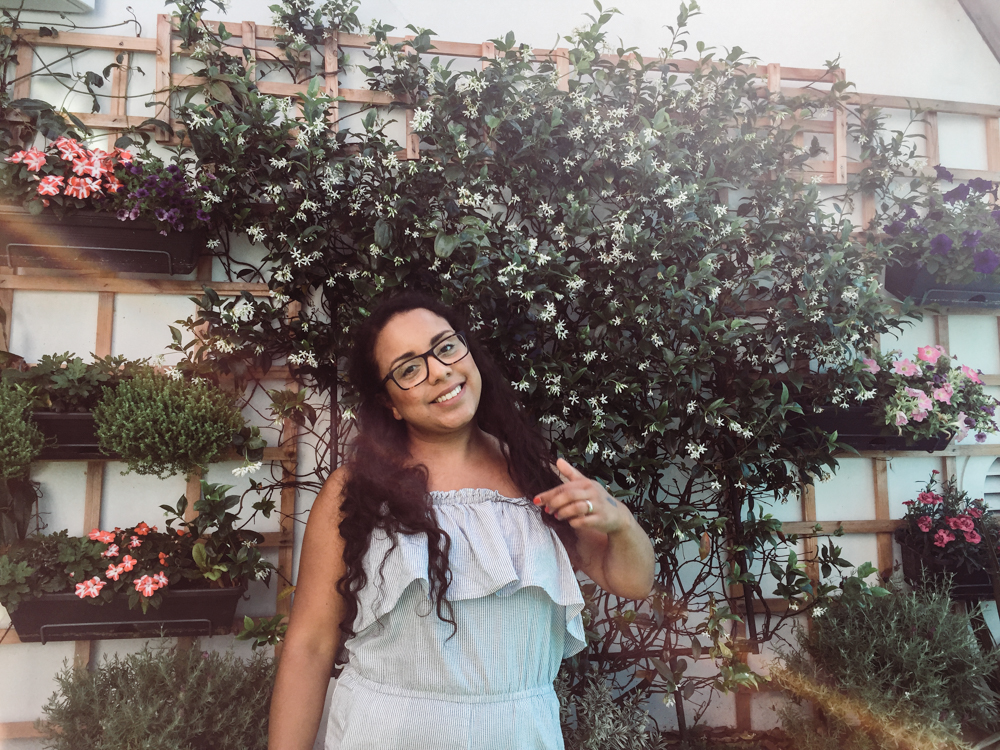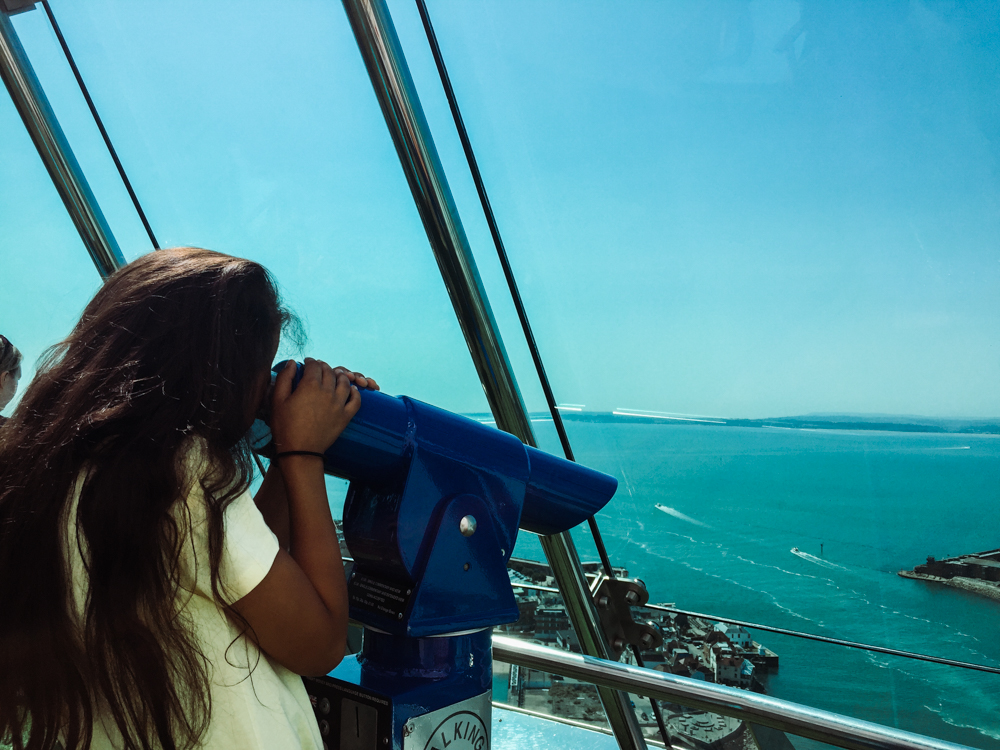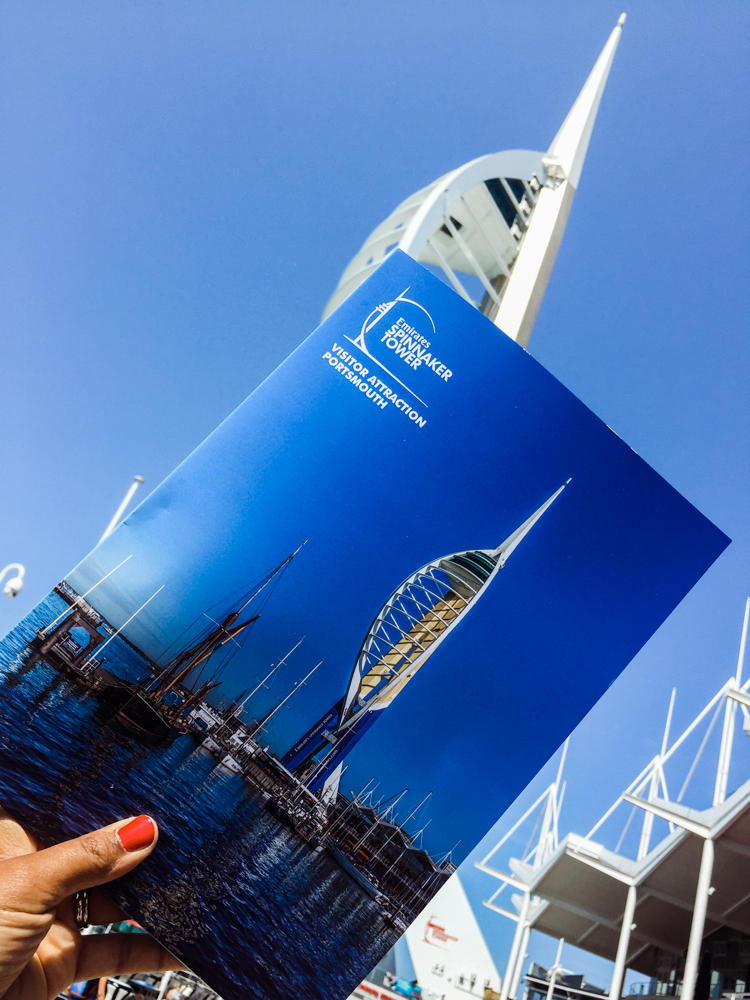 After all the sight seeing, we went down to the cafe to enjoy a coffee (and treats for the kids) with further views across the water and finishing the girls' activity packs.
We thoroughly enjoyed our trip to the Spinnaker Tower, it was a such a lovely afternoon out and we had the most perfect weather. Although, I know the views will still be spectacular all year round.
Charlotte X
Website: https://www.spinnakertower.co.uk
Disclaimer – complimentary tickets in exchange for the review