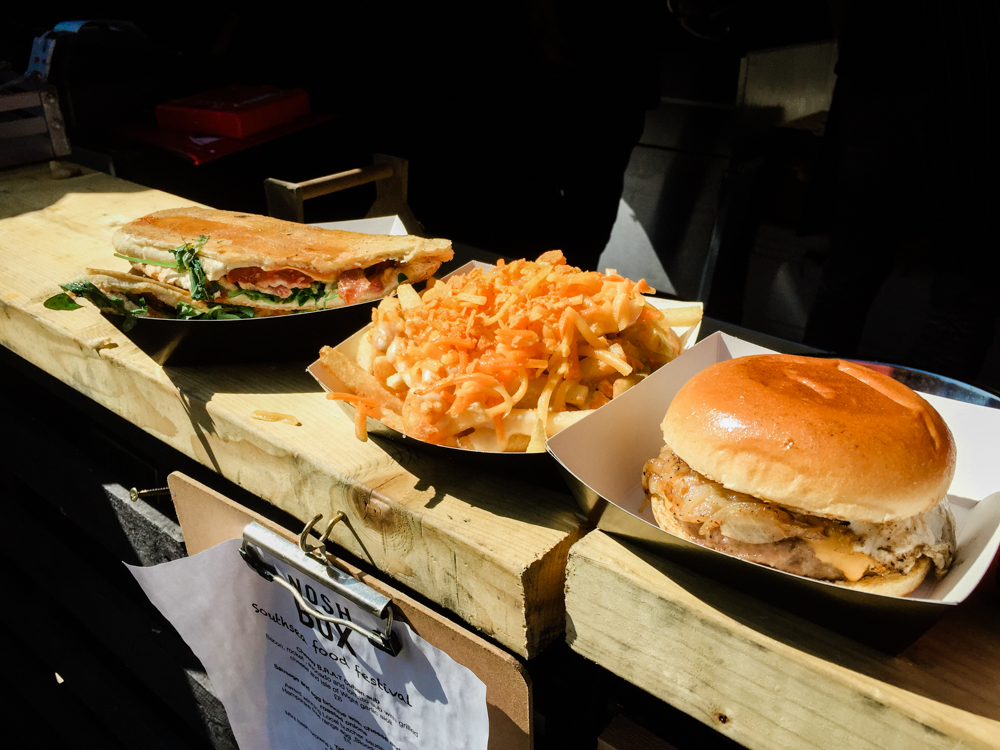 Enjoying what's going on in our local area and supporting local businesses is an absolute passion of mine, it's where my whole blog began, and it brings me so much joy. As a small independent business myself, I wholeheartedly understand the importance of shop local and supporting local businesses.
Ahead of the Southsea Food Festival I was invited to try Nosh Box, street food, who were having a stall there, and I was only far too excited to accept. The food festival is a great event for us as a family trying good from new suppliers, and as I hadn't ever had food from Nosh Box, I was really looking forward to it.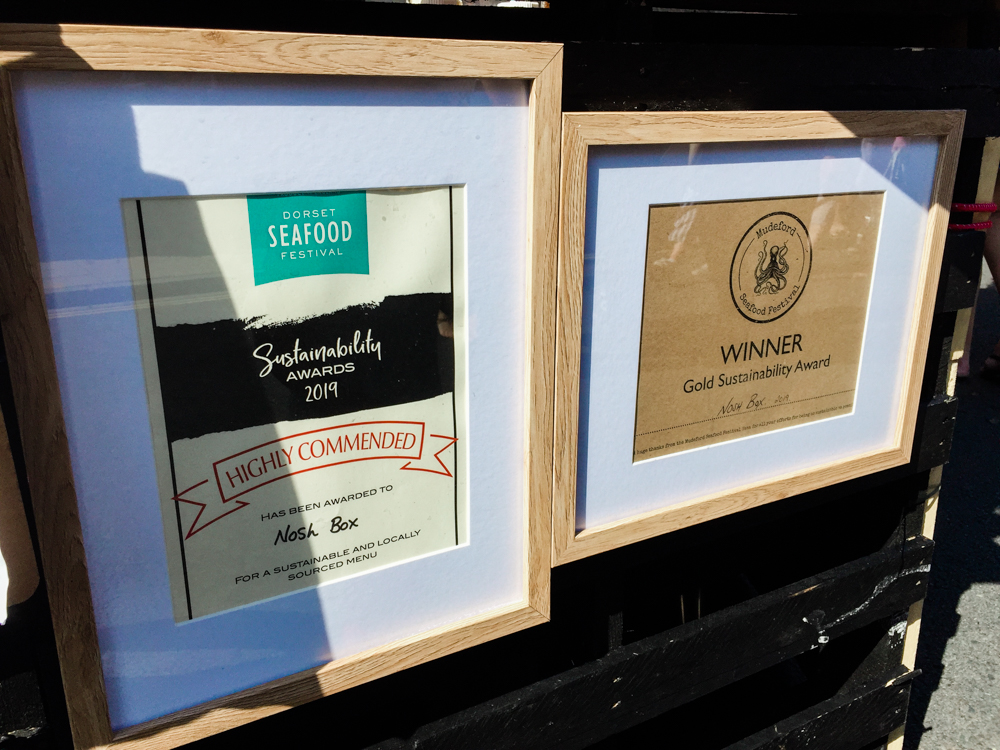 The festival that took place along Palmerston and Osborne Road was such a fantastic and lively event, I could have eaten one dish from every stall. But when I found the Nosh Box stall we were pretty excited. The team were great and we got to watch everything be made so caringly right in front of us was great.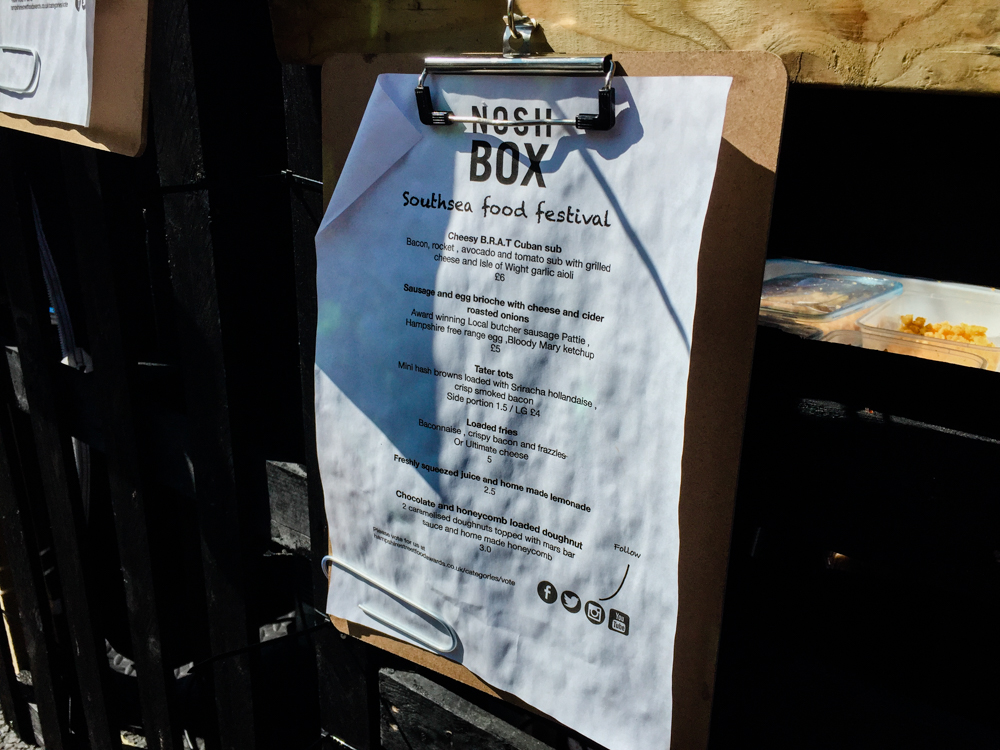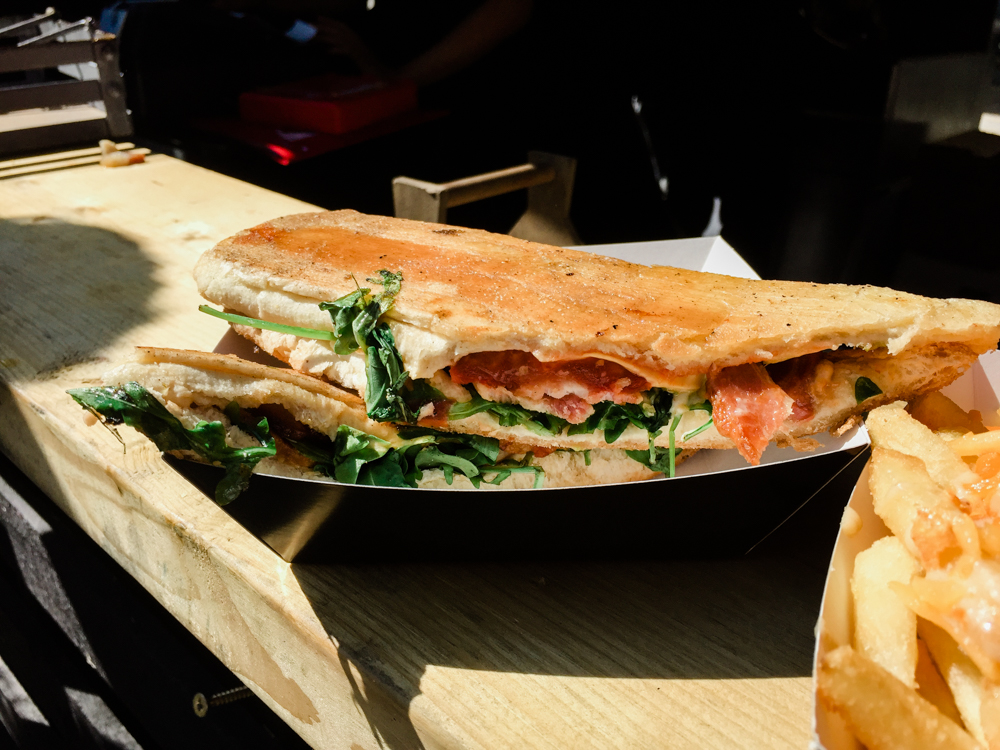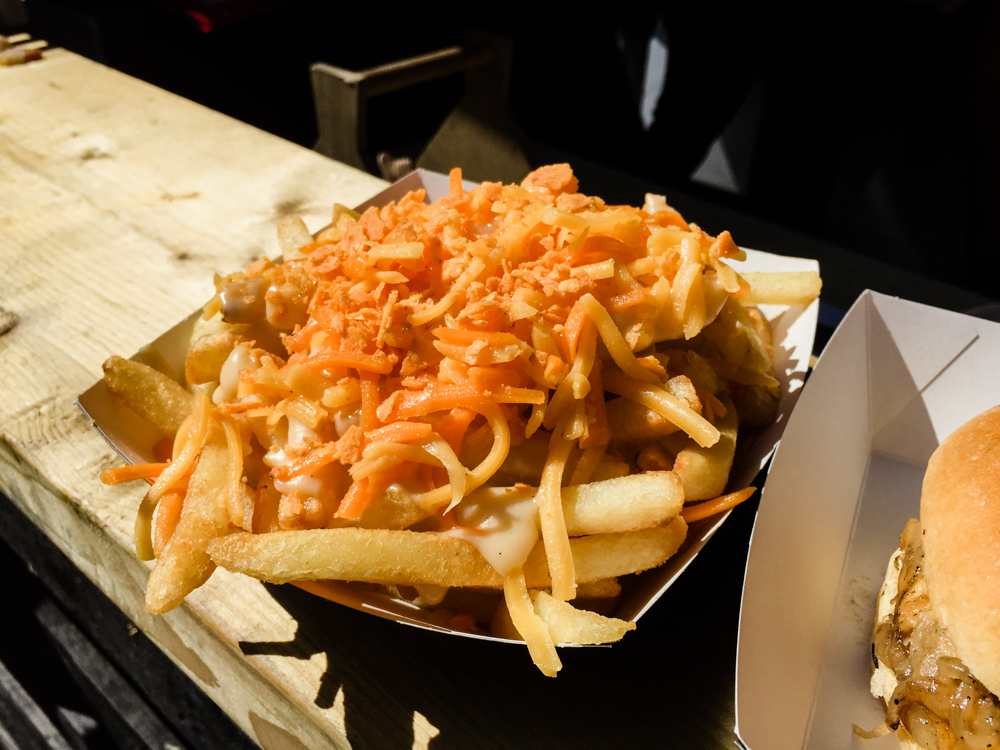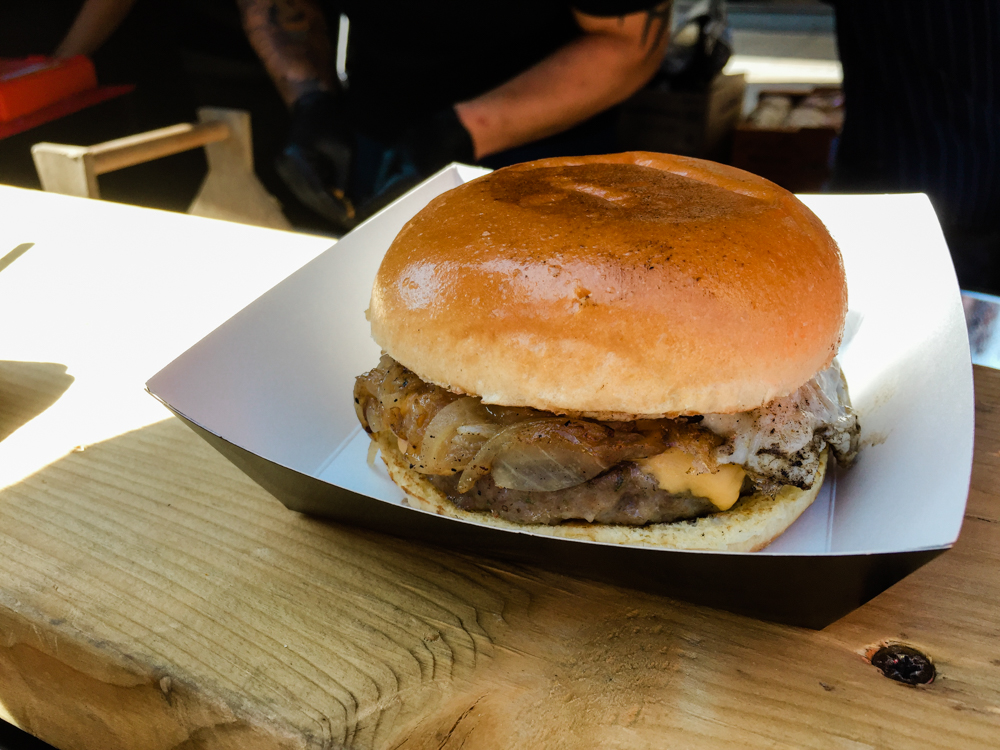 We ordered Loaded Fried, Cheesy B.R.A.T Cuban Sub, and a Sausage and Egg Brioche with Cheese and Sider Roaded Onions. All of it was 100% awesome. I let the kids share the loaded fries and I feel like I only managed to enjoy about 2 of them before they were gone. They were seriously loaded with so much cheese they were great. The sub, was amazing. Made with care and packed with so much flavour, I seriously enjoyed this sub. The brioche was pretty much owned by my husband, but I did manage to get a bite and it was one I wished could last a bit longer, but that was his and the sub was mine, but I was pretty happy about that.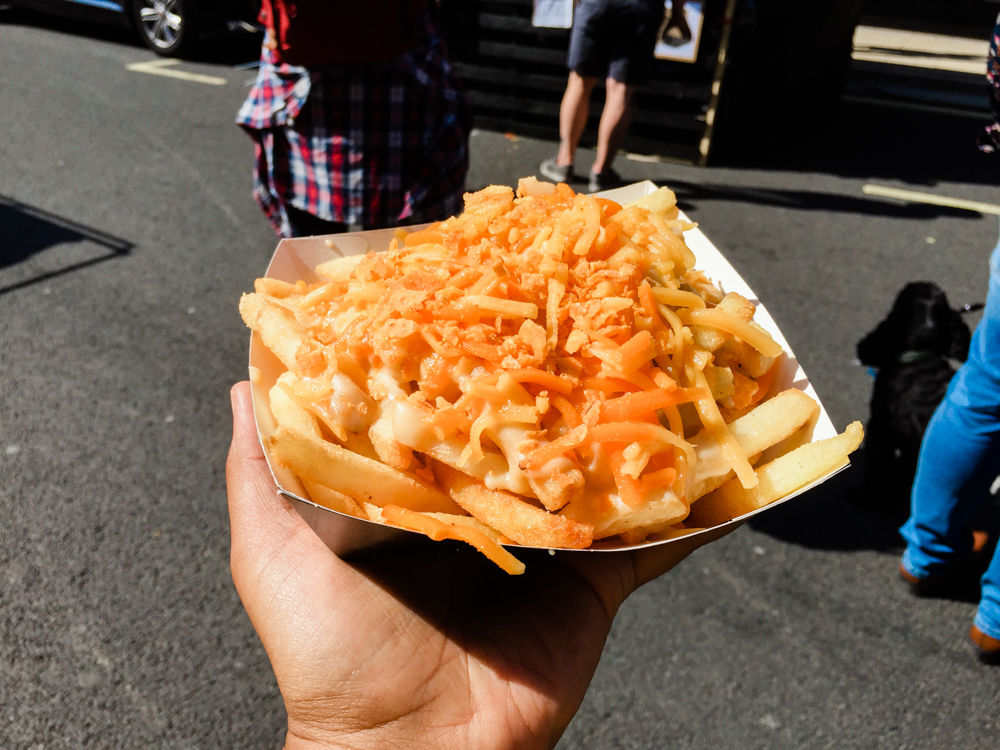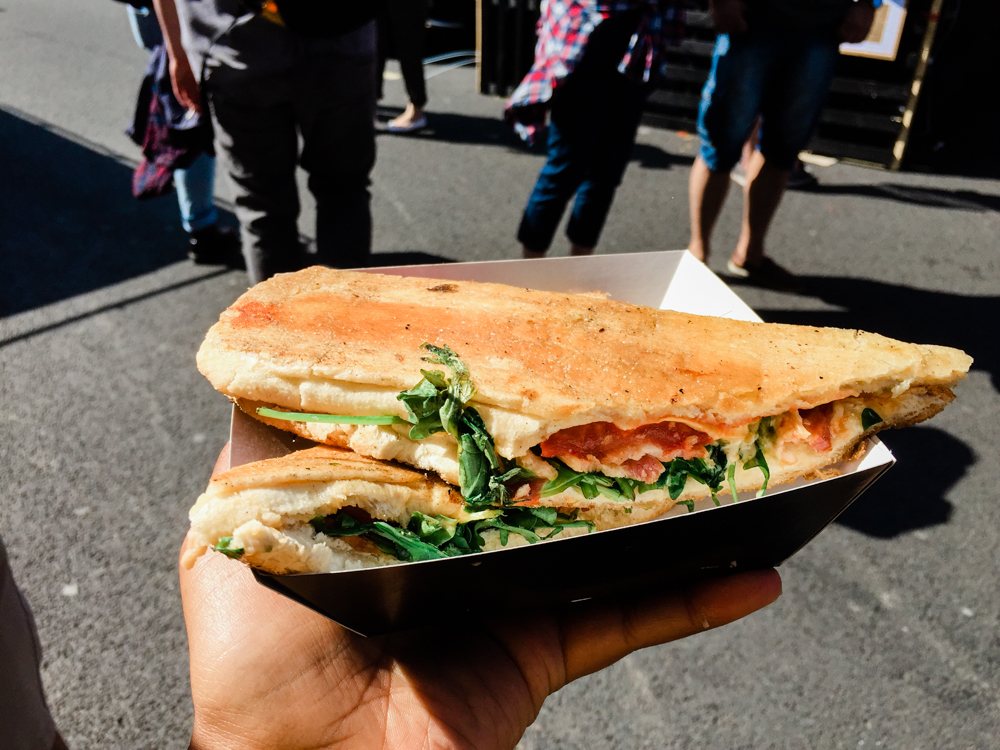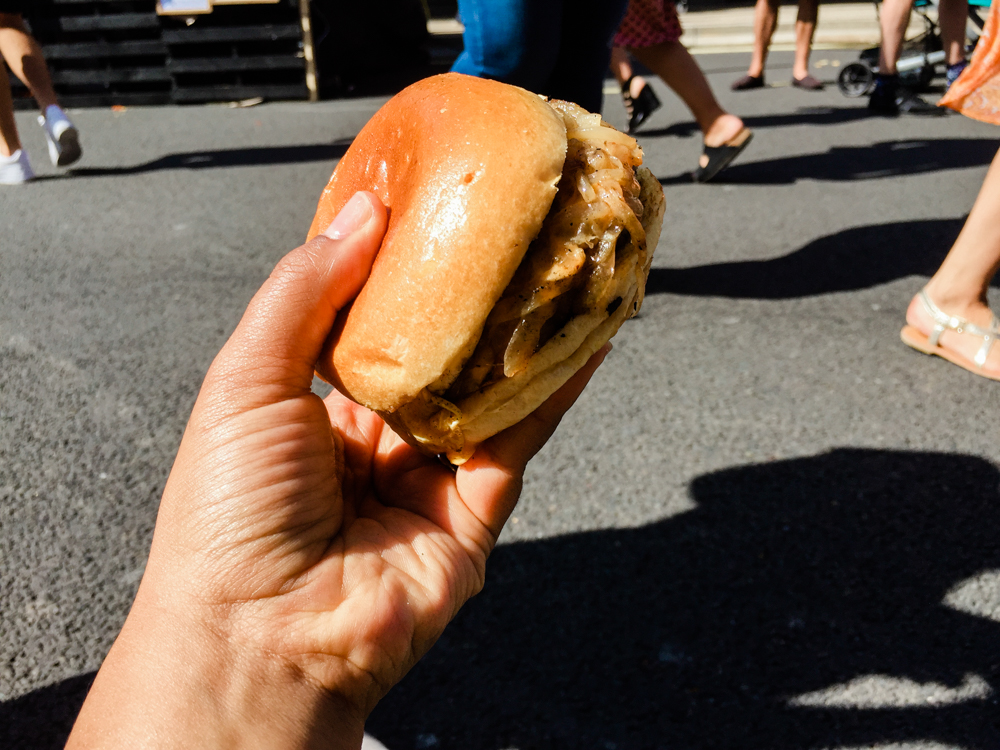 Sitting on the kerbside all enjoying our food in the sunshine was great, the girls loved it, listening to the music and watching the team busy in the kitchen.
Nosh Box are growing and have some super exciting developments soon which I am really looking forward to seeing in the future. Make sure you keep an eye on their instagram https://www.instagram.com/noshbox_/ for all the latest.
Charlotte X
Disclaimer – complimentary meal in exchange for the review