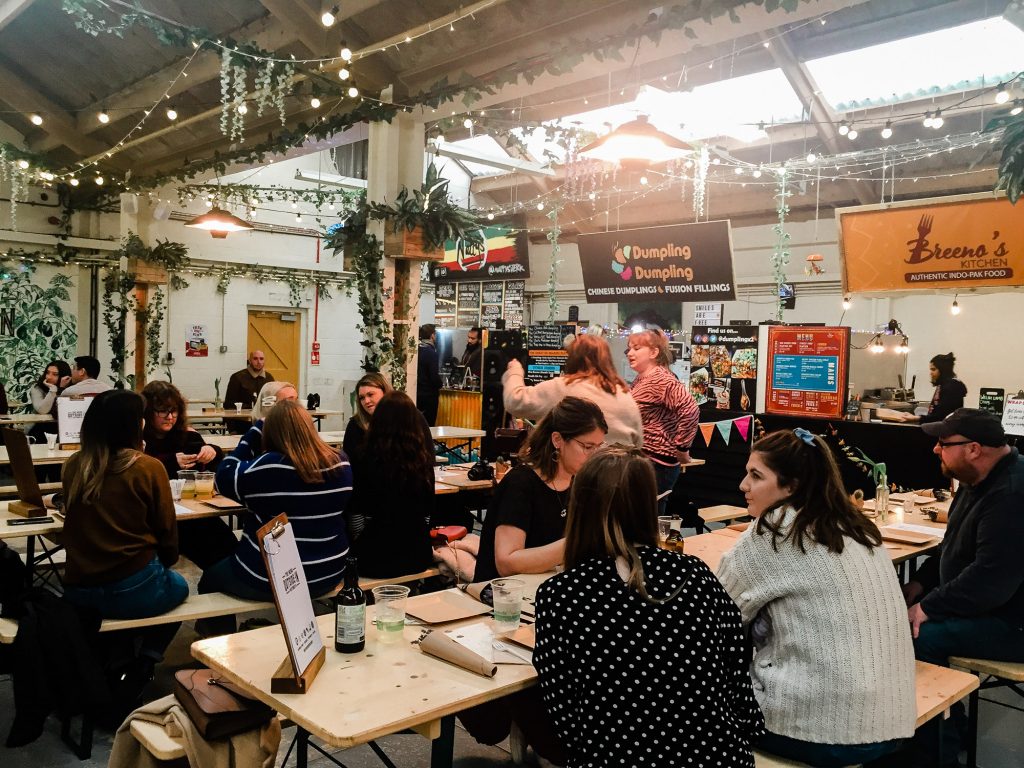 Food makes my heart sing, and the variety of amazing independent food venues is definitely one of my top reasons why I love where I live. Having such a diverse mix of quality food to enjoy whether its with the kids, friends or with the husband, its great to have such a choice on our doorstep.
I was invited by the Southampton Bloggers for blogger feast at Outside-In Food Court, to try lots of delicious food from the vendors and my goodness it was a feast! It was really lovely to meet up with lots of local bloggers and to eat sooooo much food. It was the perfect Sunday afternoon.
Outside In Food Court is located right in the centre of Portsmouth, hidden away on Middle Street. It is literally situated in the middle between Southsea and the centre of town. It's a great place to go with friends or family where everyone can eat from different vendors all together. If one fancies pizza and another Caribbean or a bit of each, it works perfectly for everyone.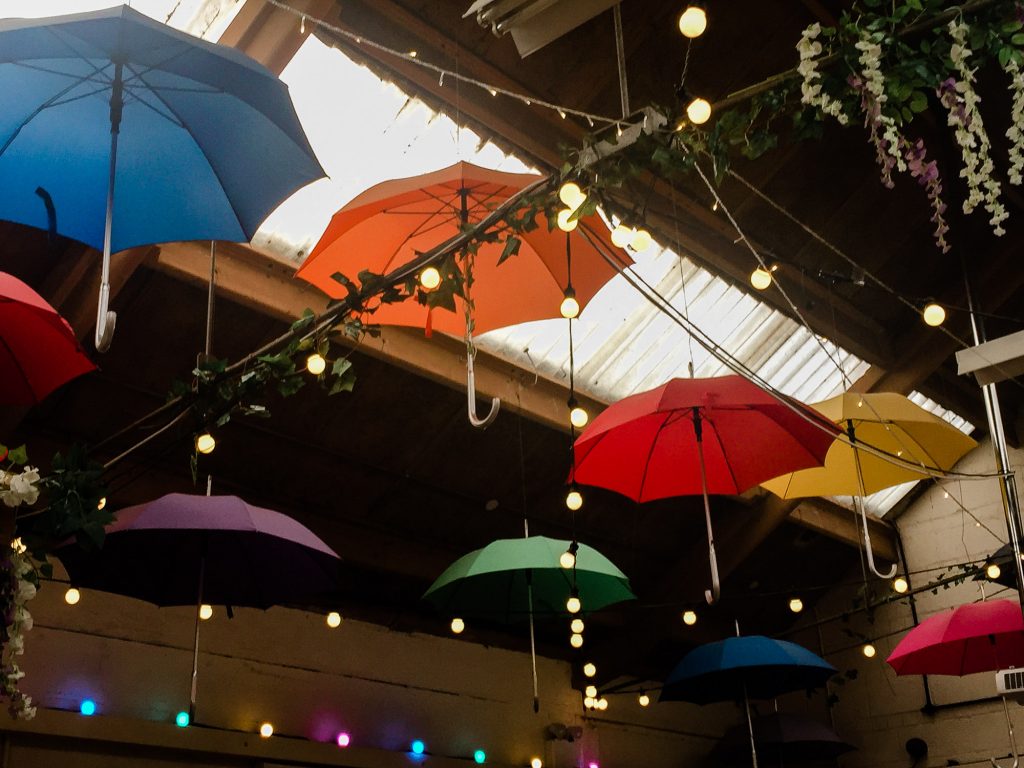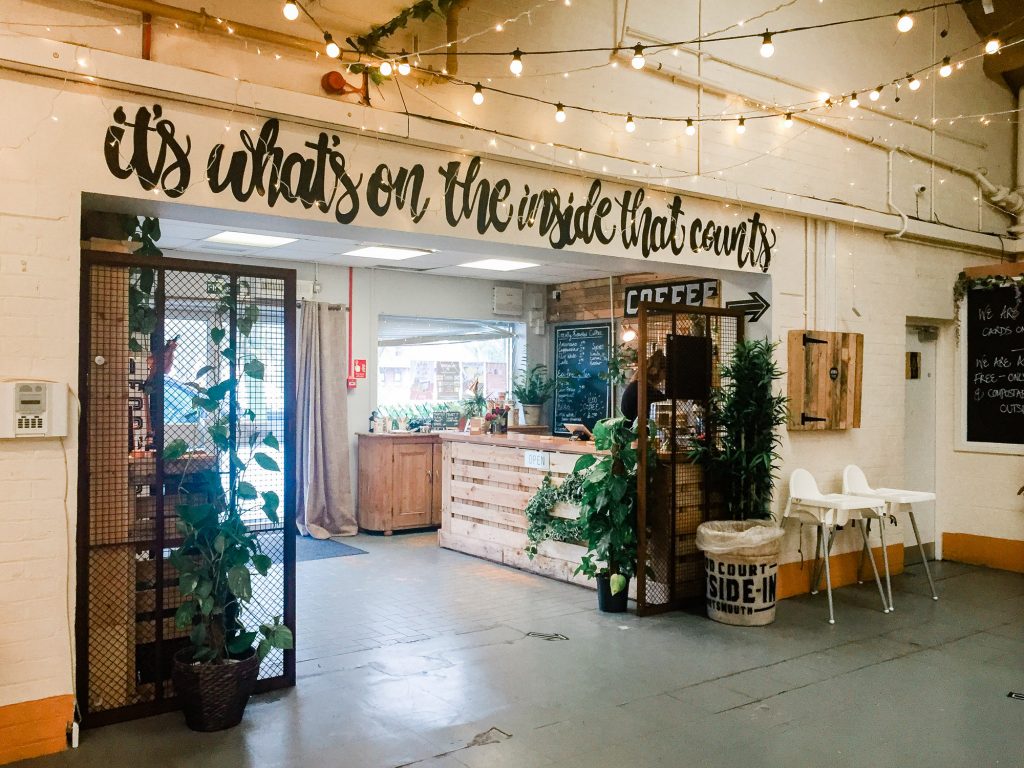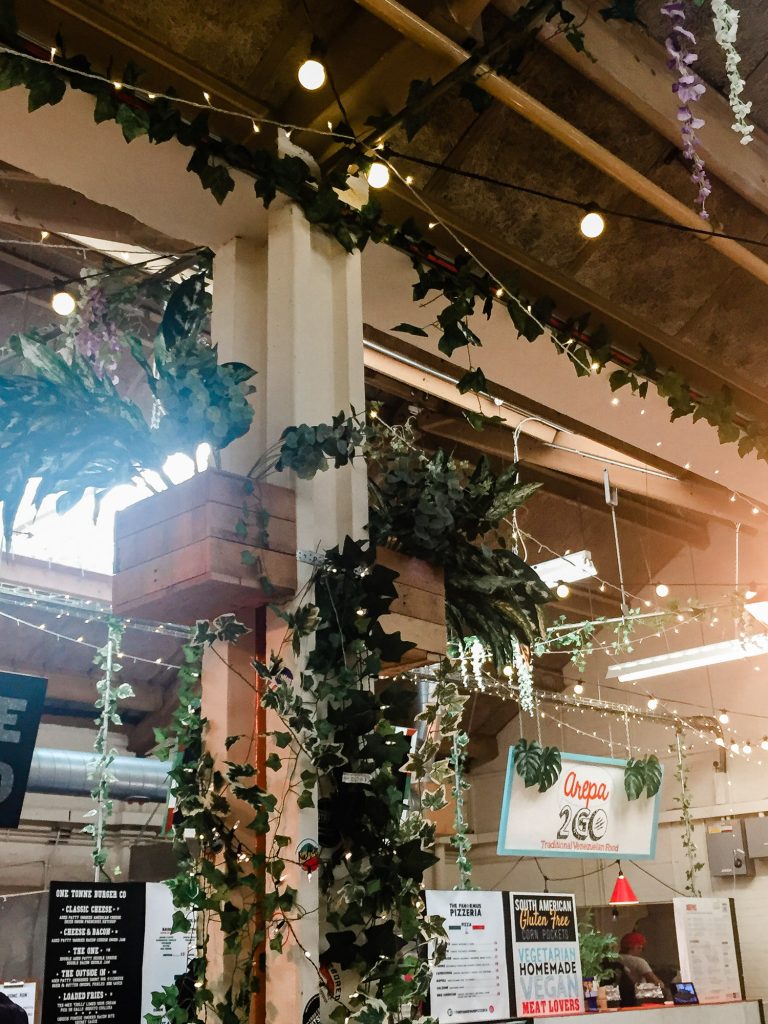 When you walk in you're instantly met with a super relaxed and chilled vibe, perfect atmosphere for gorging on street food. The interior is full of sustainable and reused materials, plus plenty of botanicals – I am partial to a lovely green plant.
The venue is completely child-friendly with plenty of toys and books in a dedicated area for them to play, it's also dog friendly so I could bring my little Whippet, although he's perhaps a little too 'bouncy' I think! There are currently 6 vendors offering delicious dishes from around the world catering for vegans, vegetarians and gluten free – so much variety. Outside In also regularly host events and play live music with local musicians, which really adds to the whole experience.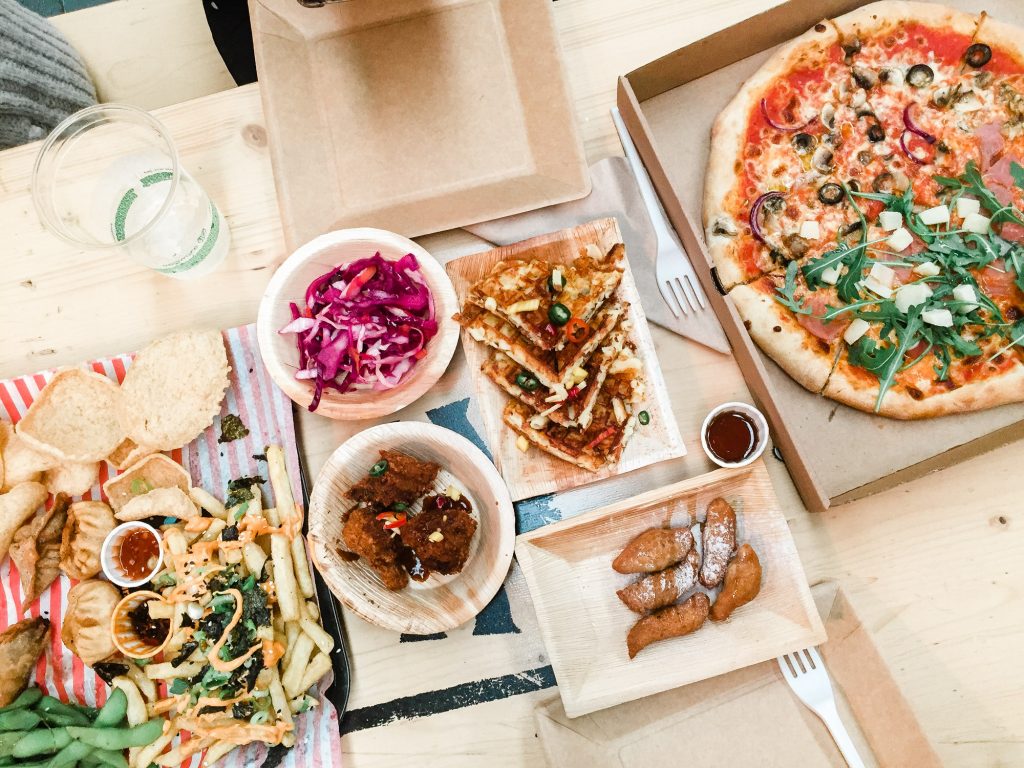 We were brought out a range of dishes from each of the vendors all individually introduced and placed across our table for us to dive in. There was such a selection and so much colour and variety, I didn't know what to eat first. I was in my element.
Arepa2Go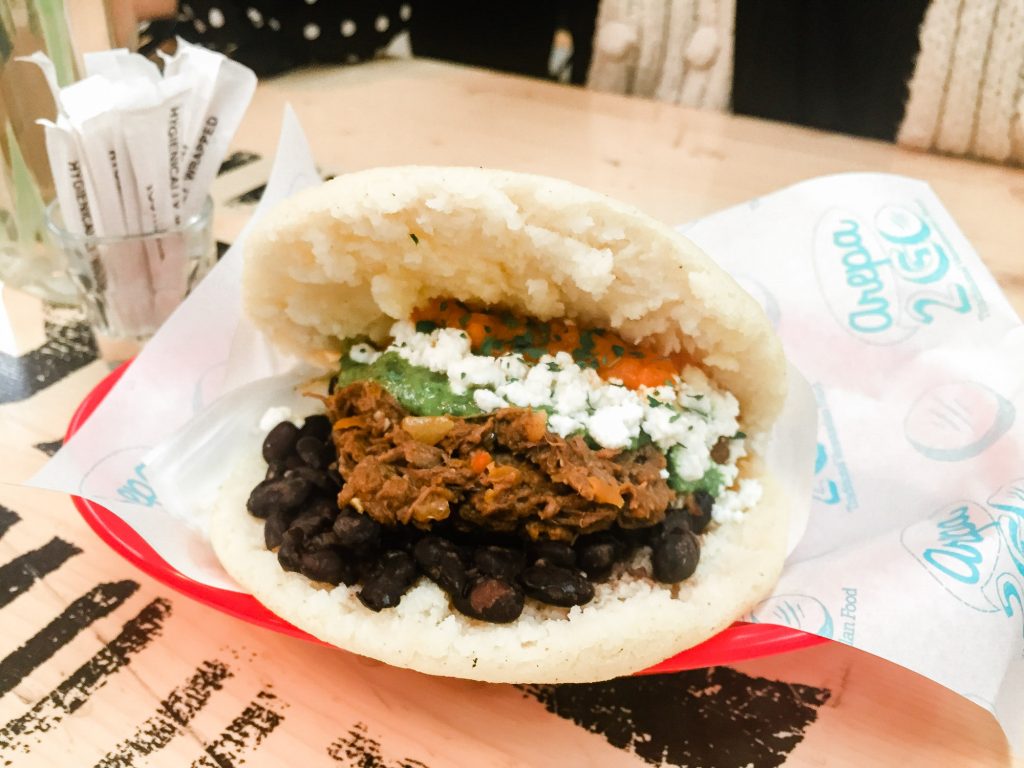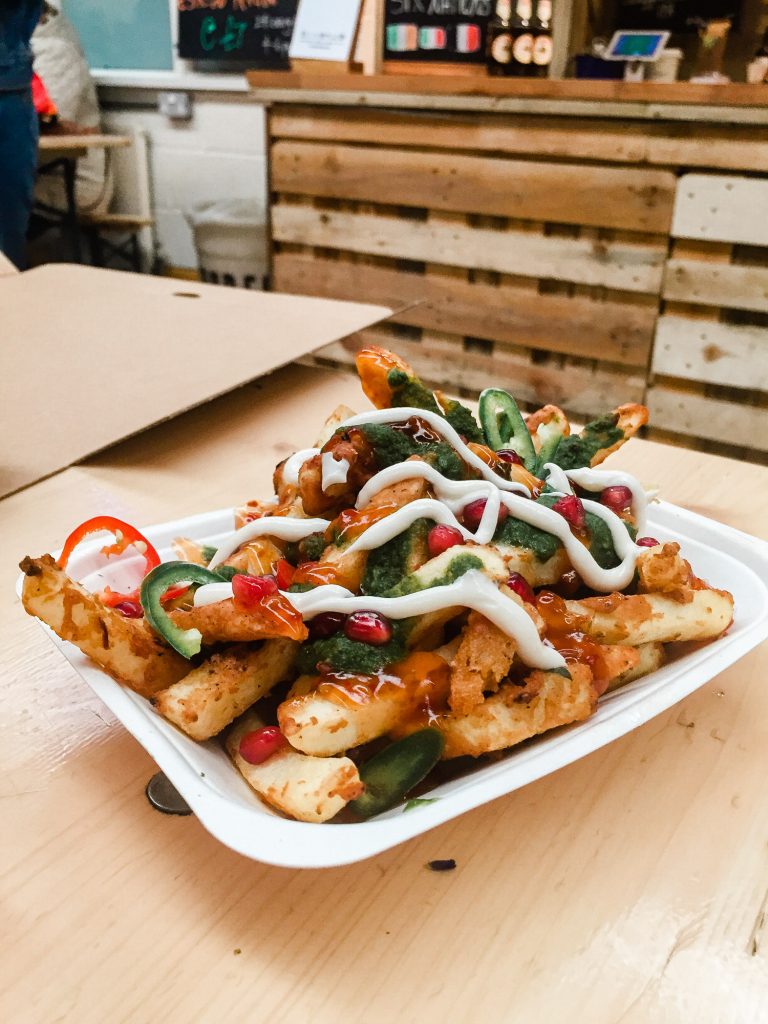 Venezuelan street food that was colourful, delicious and had many options for different food requirements such as vegan and gluten free. I've never had Venezuelan food before, but it is absolutely something I will be having again. The flavours and variety of stuffed pockets, loaded fries and so many other tasty treats on the menu.
Breeno's Kitchen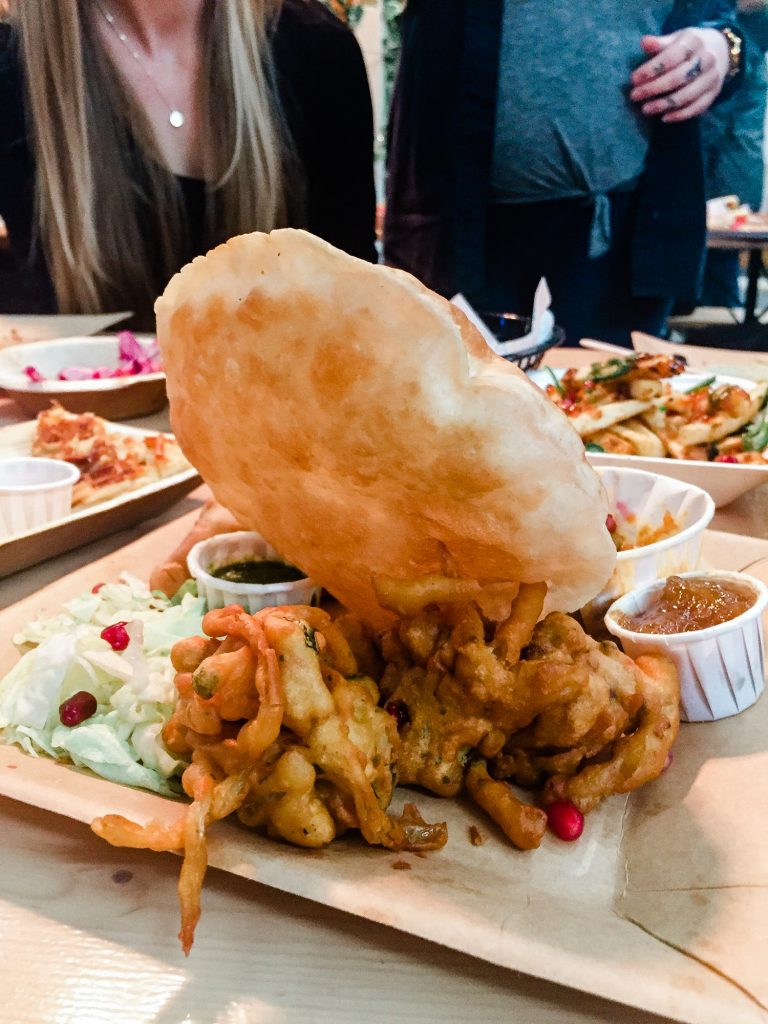 The place has the best onion bhaji I have ever had, it was insane. Nothing like I have ever had before, and the mango chutney, well that was something else! I didn't get to each as much of the Indian and Pakistani street food as I could possibly fit in, I'm definitely going to have to go back and fill my face.
Dumpling Dumpling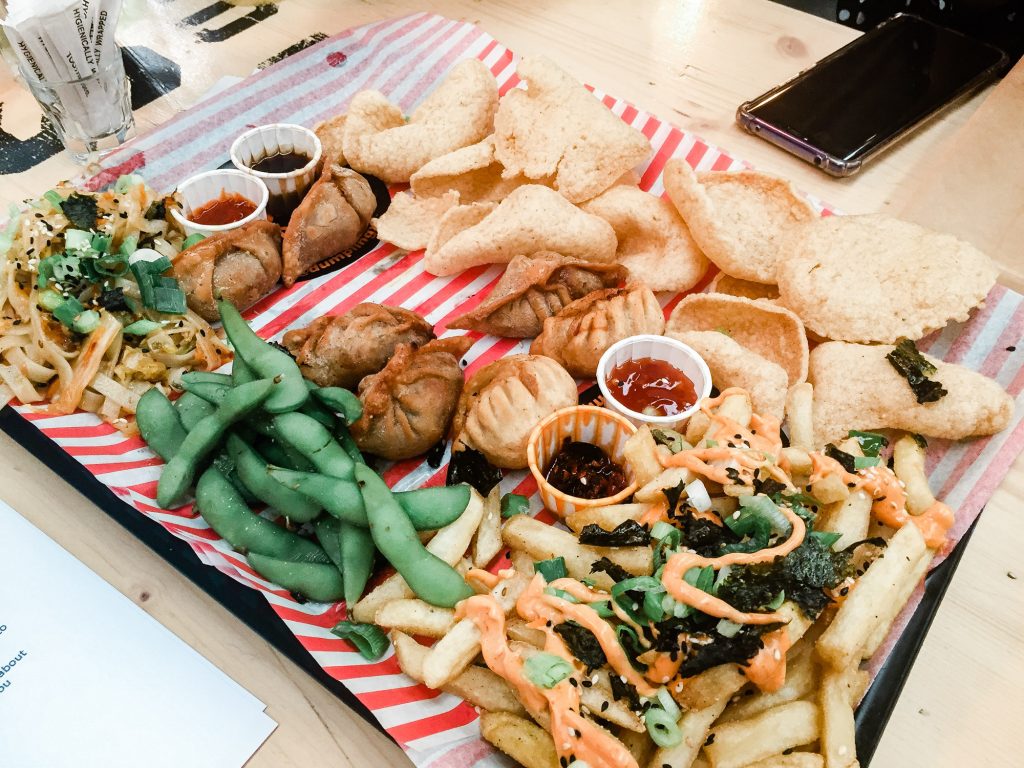 We were served the most amazing sharing platter, full of dumplings, edamame beans, noodles, thai prawn crackers, funky fries and a few dipping sauces. Well, this platter was so good. The dumplings were full of flavour and I would have brought a doggy bag home for my husband who is obssessed with them, but we ate them all. Ooops!
Natty's Jerk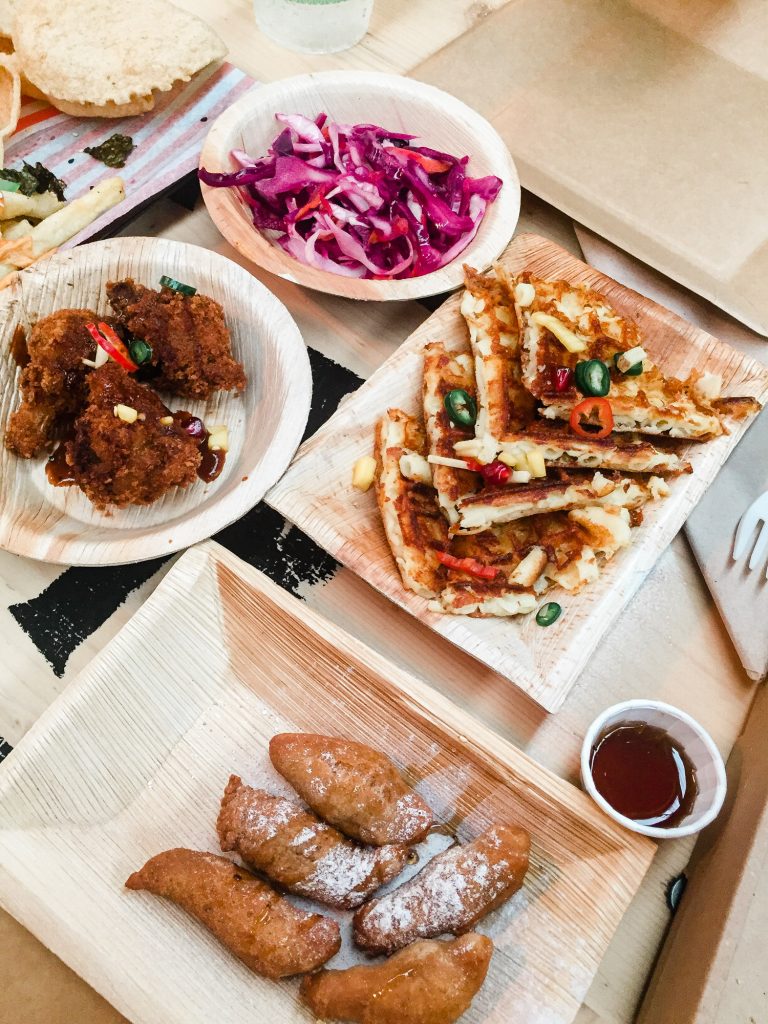 Authentic Caribbean homemade food was a highlight for me. I've wanted to try their food since they opened in January and it certainly didn't disappoint. The wings were perfect, well cooked but still plenty of marinade, Mac and Cheese waffles were a delightful surprise, fries and cauli 'wings' were delicious. There's plenty more of the menu I want to try on my next visit.
One Tonne Burger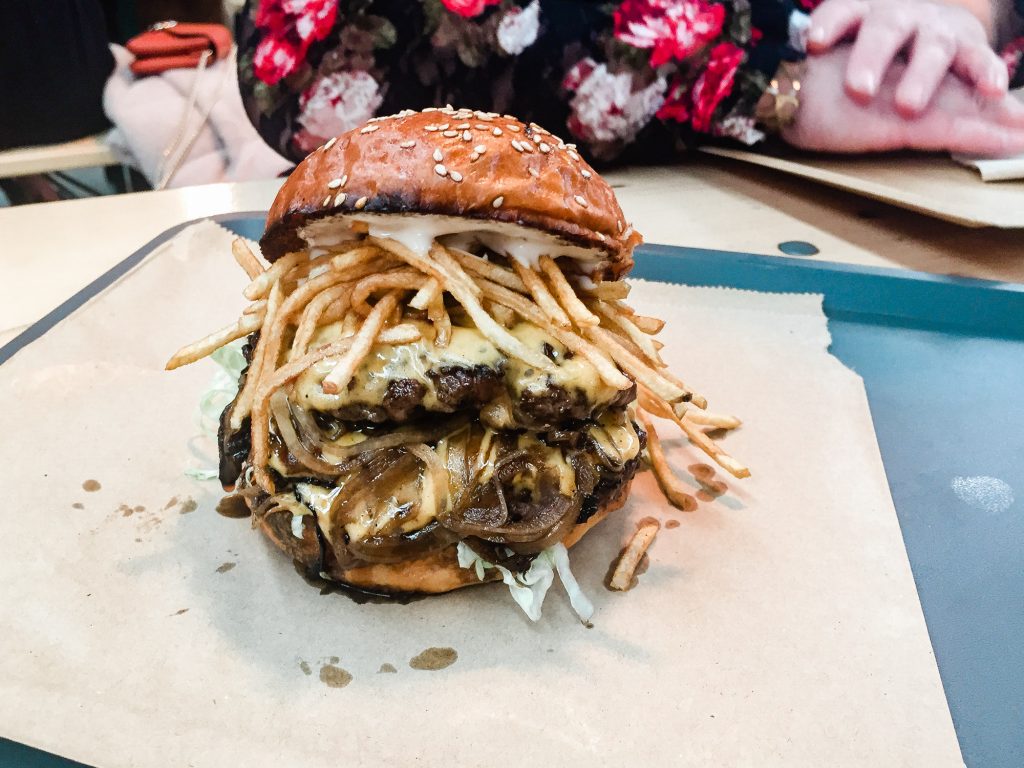 Well, you really cannot go wrong with these epic burgers. The burgers are huge, fully loaded and bursting with flavour. I know these will be a huge hit with my husband. The aged beef absolutely made the burgers.
The Panormus Pizzeria
I absolutely love an authentic Italian pizza and these guys delivered. I've seen many of their pizzas on social media and I finally got to try one and it was exactly what I wanted it to be. What was really great about it was that you can have half and half toppings, which is perfect for sharers and even the kids. The pizza crust was amazing, you always know a good pizza crust when there isn't any left in the box!
If you haven't yet been to Outside-In Food Court it really is a must. Six food vendors under 1 roof, great vibe and atmosphere and more importantly mouth-wateringly good food.
Outside-In Food Court
56 Middle Street
Portsmouth
PO5 4BP
Facebook – https://www.facebook.com/outsideinfoodcourt/