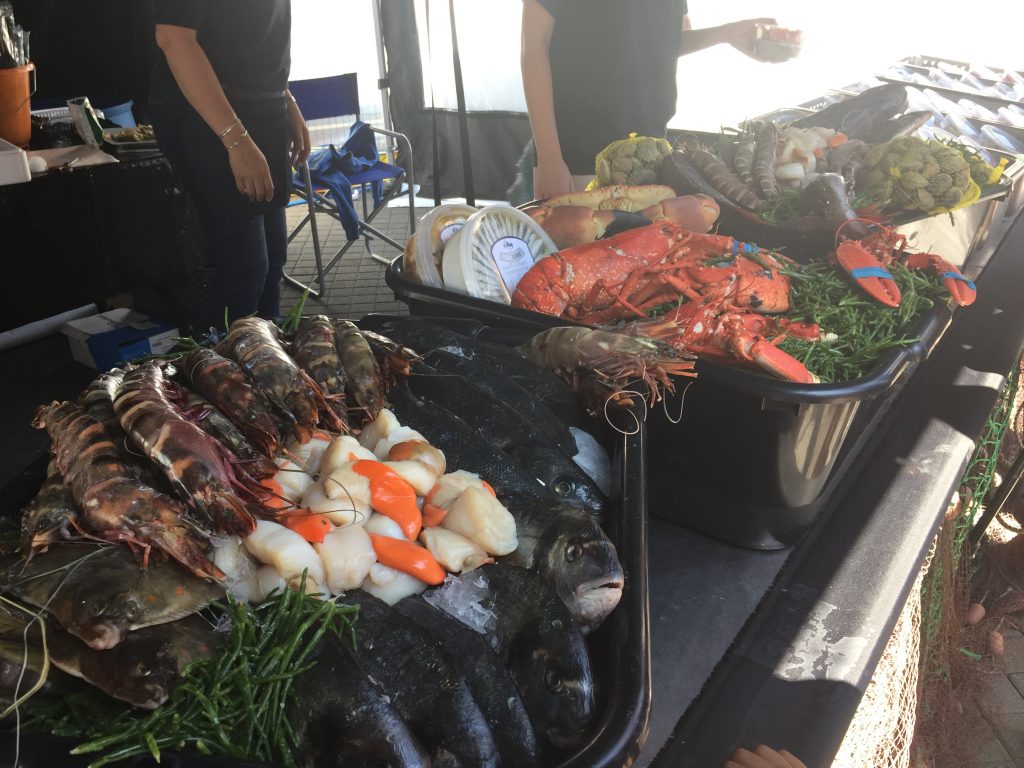 The Southsea Seafood Festival came back for a second year in June and it certainly didn't disappoint. Last year I took my two bigger girls where my eldest tried her first ever oyster and both girls were sat enjoying a pot of fresh crayfish and prawns each.  Read more about the last years event here.
This year all 5 of us went and it was a lovely trip. The sun was beating down, the music was playing and the vibe was just lovely. There some of the same food traders as last year, but also some new ones, so it was lovely to walk around and see what they had to offer.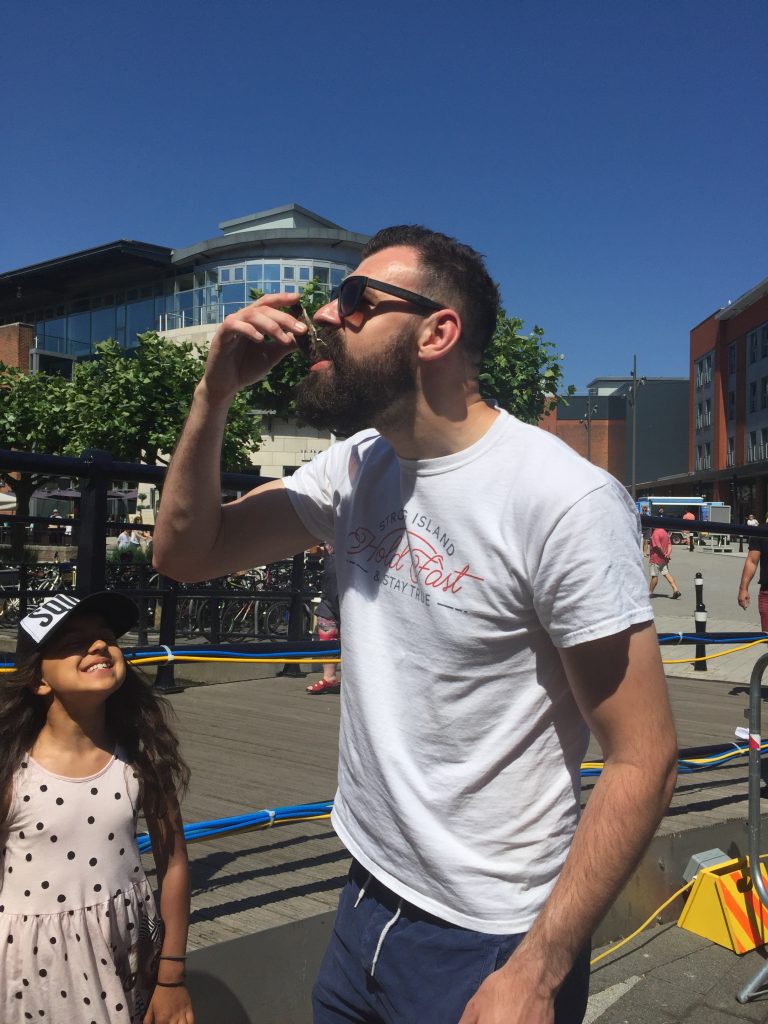 First stop for us was oysters. My husband had never tried oysters so he wanted to give them a go, as well as my 4 year old surprisingly. I didn't want to discourage her so we brought her some as well.
Once we got the oysters we garnished them with lemon and this other dressing (not sure what it is) and got stuck right in. Ben was not overwhelmed by them and didn't quite know what to do with it once it was in his mouth, and then my 4 year old was chewing away loving life. She really enjoyed them and wanted more, so we did! My 8 year old tried the oysters again, but soon remembered she didn't like them and chewed from a good 10 minutes!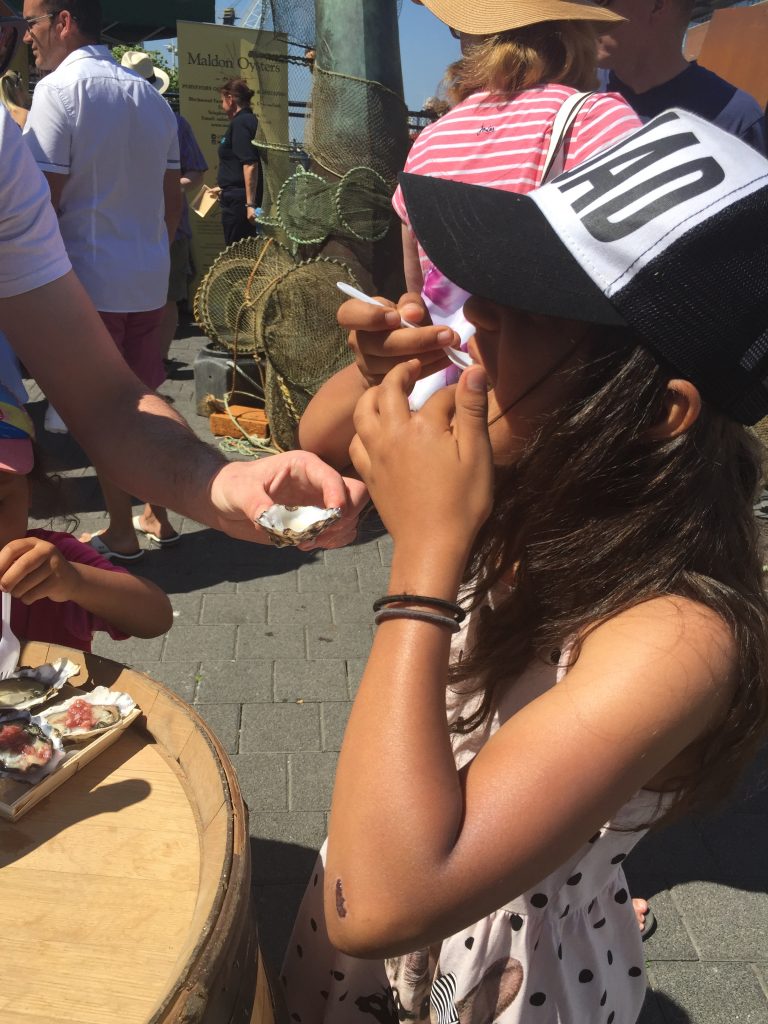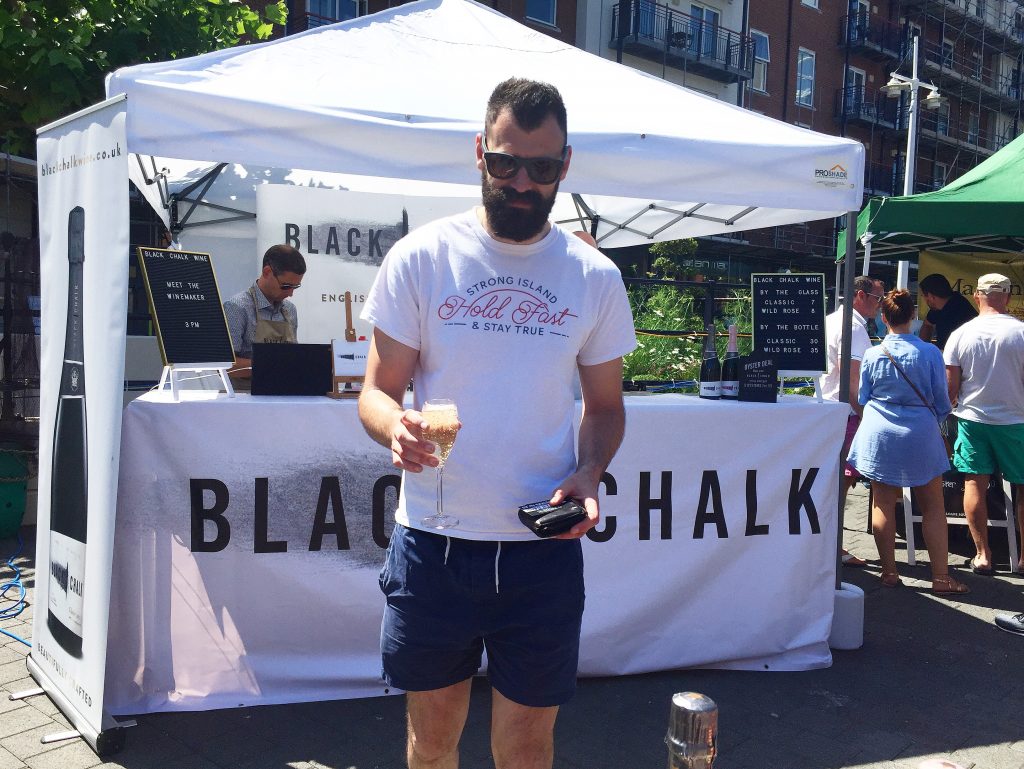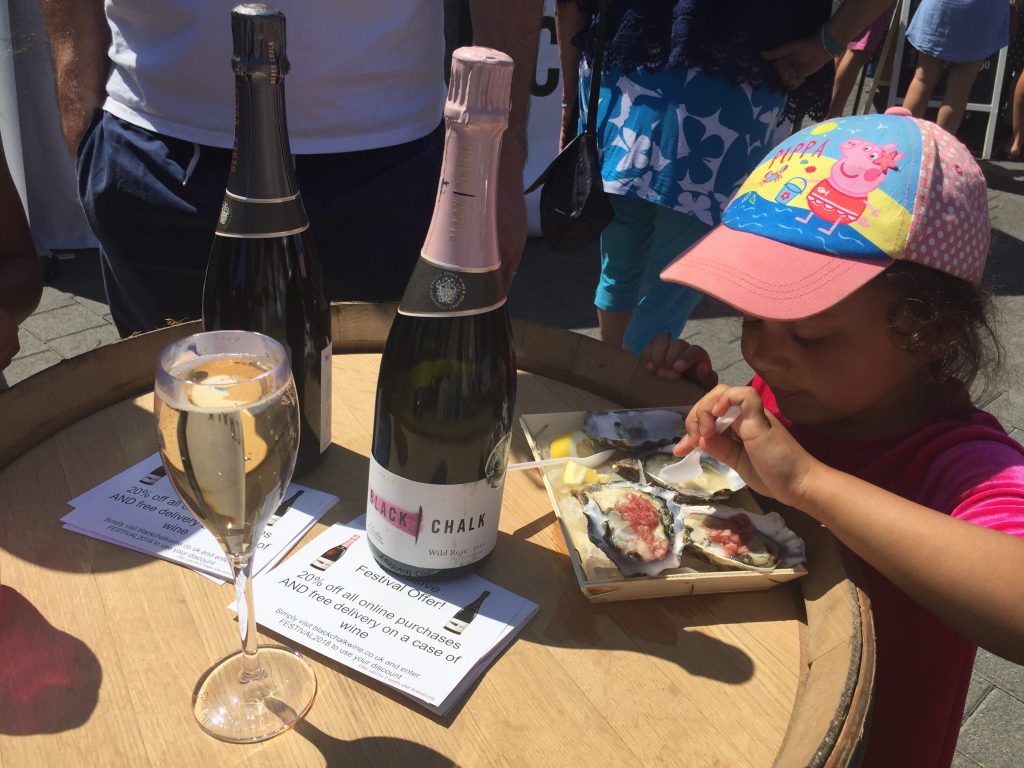 I had seen lots of promotion about the sponsors of the festival, Blackchalk wines, who make English Sparkling wine, and I just had to try it. I was really impressed with its taste, it was crisp and dry which I much prefer over some of the sweeter varieties and I would definitely buy it again.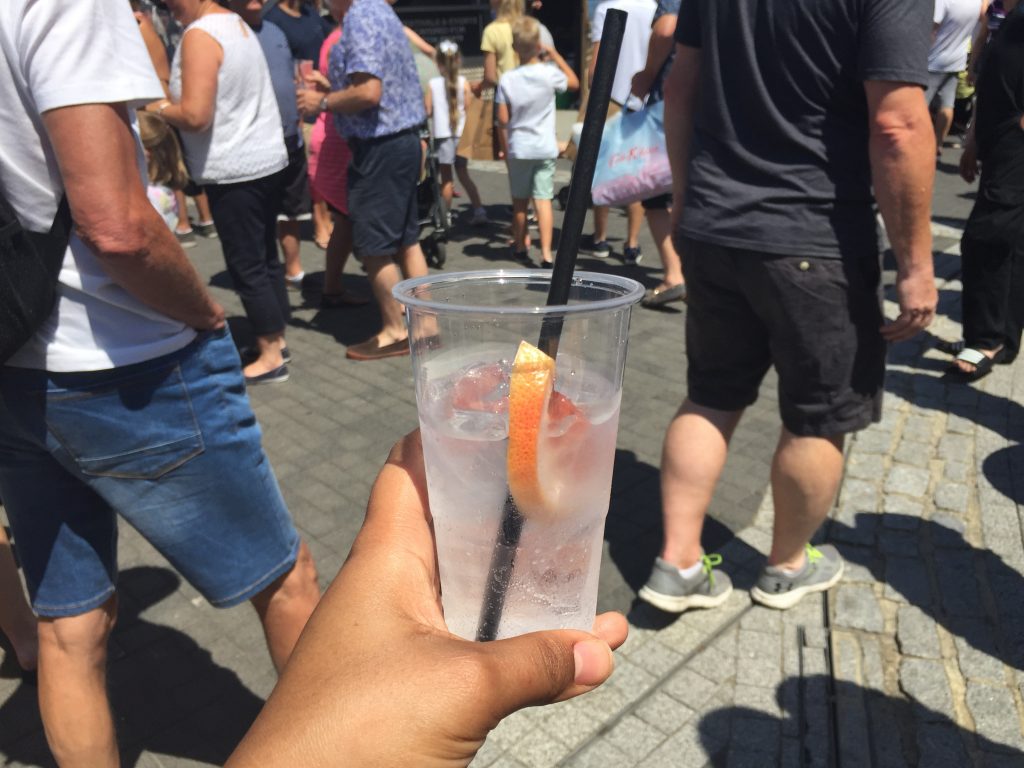 I also tried the Twisted Nose gin as I had also seen it promoted ahead of the event, with some elderflower tonic and a slice of grapefruit. Not the usual combination I would have put together, but it worked really well.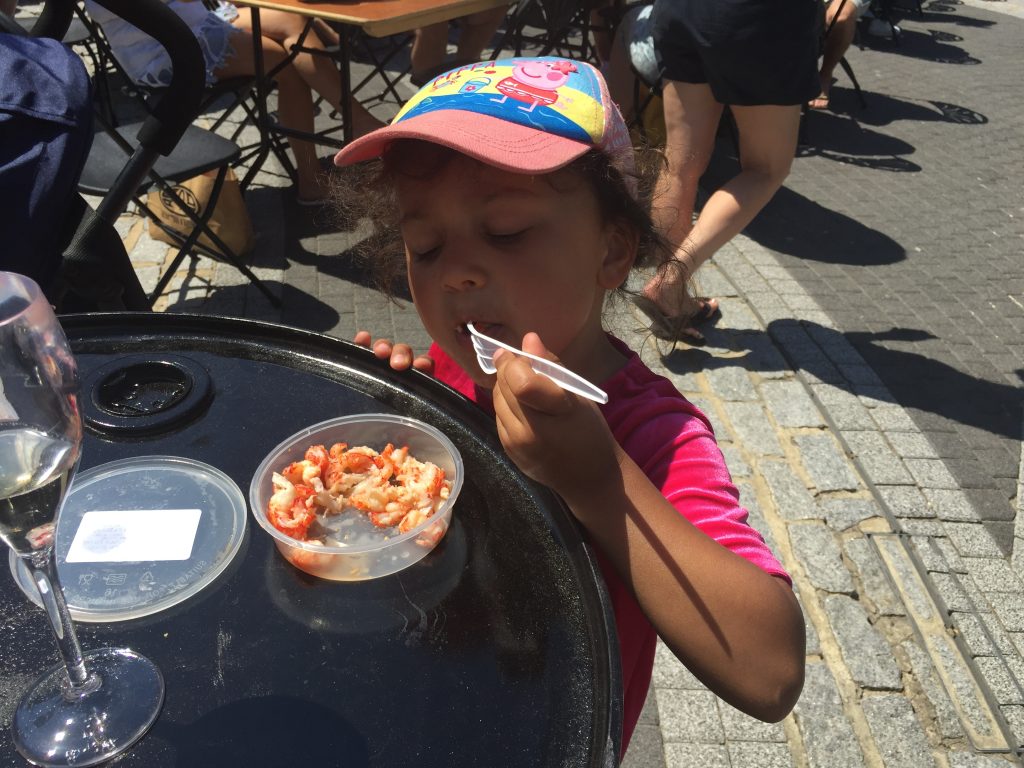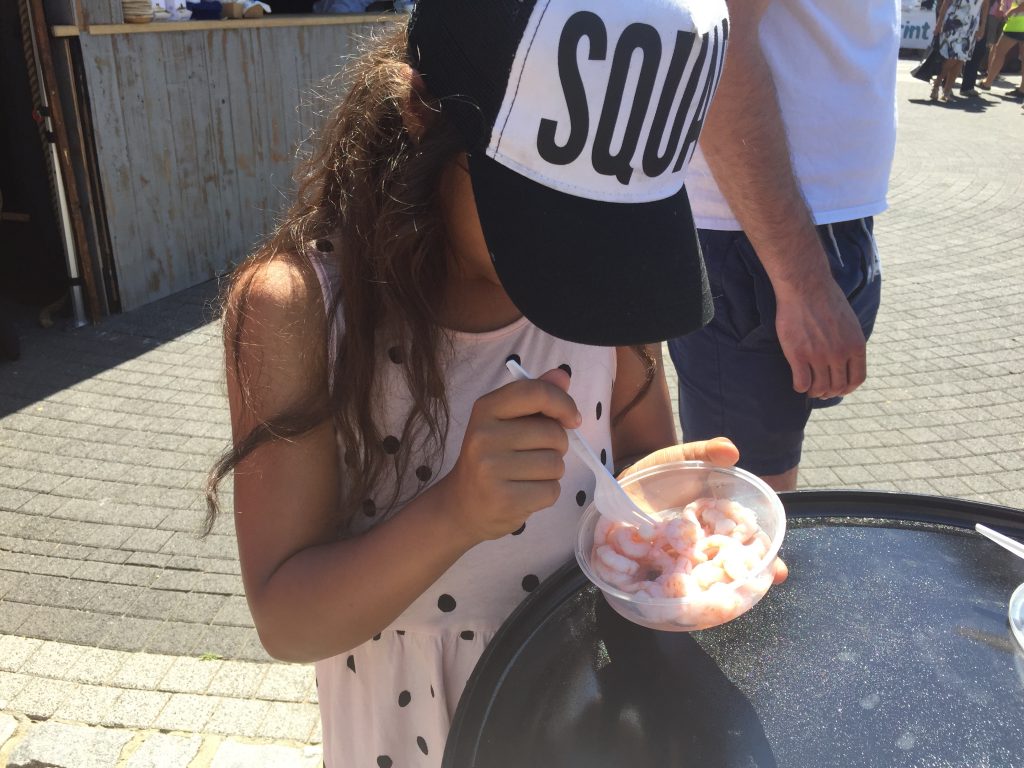 We bought a few things from the fresh fish market, to eat whilst enjoying the event. The girls got their usual, prawns and crayfish and the little one had some crab sticks. I would have bought more to go home if I could. It all looked amazing.
We thoroughly enjoyed the Seafood Festival this year as a family, and can't wait to next year and try more delicious seafood.
Charlotte x